Instagram will finally allow users to receive browser notifications
All we need now is the ability to upload photos and videos.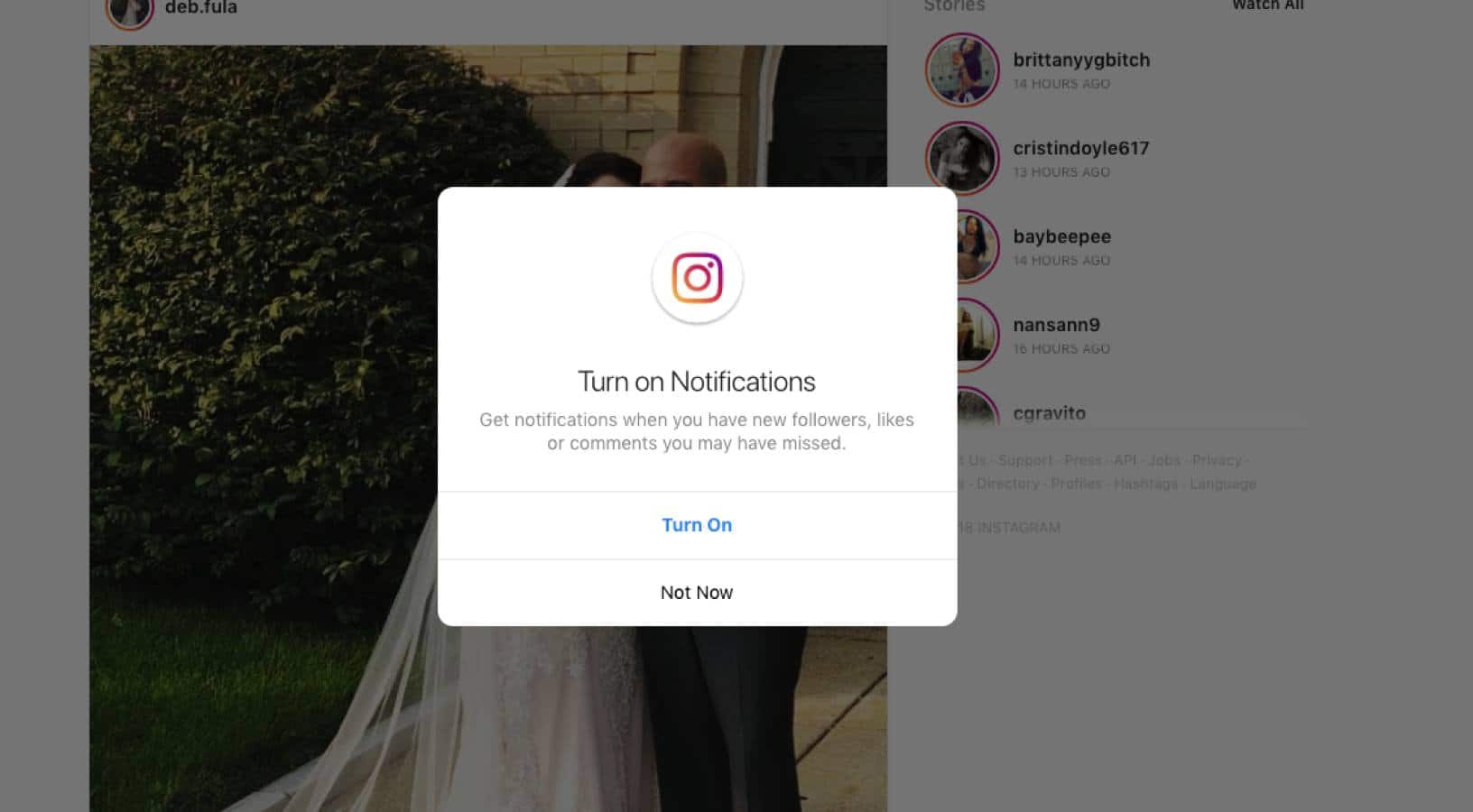 If you're like me, you like to procrastinate at work. Luckily, I get to work from home and don't have to worry about a boss peeking over my shoulder any time I whip out my phone. If you're one of the unfortunate ones who experience this and you're an avid Instagram user, there's good news.
First spotted by Android Police, Instagram now has browser notification support.
So, anytime you see an Instagram notification pop on your phone, you can head on over to Chrome, Safari, or the Firefox browser to peep that notification. You can view things like new followers, likes, or comments.
This has been a long time coming
When you first get started, Instagram will ask you for some permission first, naturally. Once you get that all sorted out, you're good to go.
This is great for Instagram users who spend a chunk of their time in front of a computer. Now, the only thing the company needs to do is allow its users to upload pictures and videos. Also, the ability to send direct messages would be a nice touch too. At this point, it's unclear whether the company will actually put this into place.
Do you plan on using this new feature? Let us know in the comments below. 
Editors' Recommendations:
Follow us on Flipboard, Google News, or Apple News