You can now video chat with friends directly in Instagram
Yet another social feature being added to a service that doesn't need another social feature.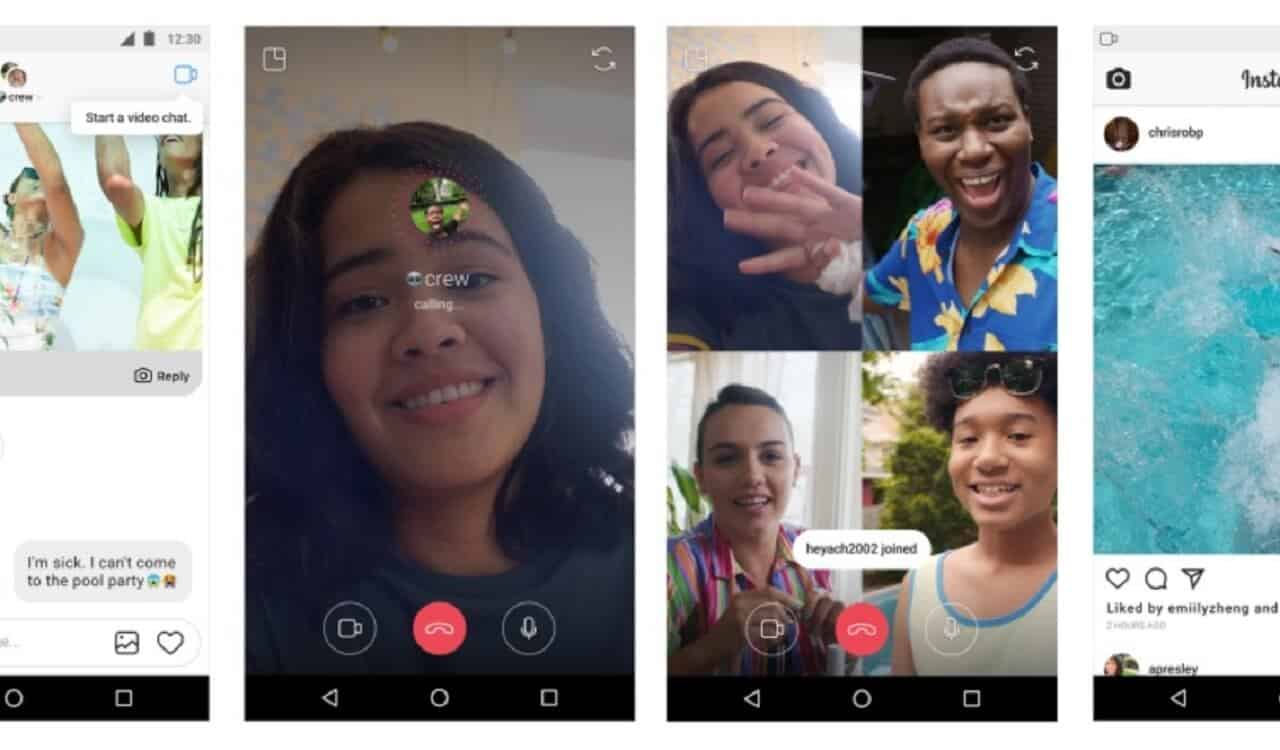 You can now video chat with your friends or a group on Instagram. The new Instagram Direct tool allows you to connect across iOS and Android without a phone number.
To get started, you need to swipe into your Direct inbox and open any message thread. From there, tap the new camera icon in the right corner. The video chat will ring your friends' phones. While on the video chat, you can minimize the video and multitask on Instagram, sending messages and photos in Direct, browsing your feed, posting a story and more.
Perfect for groups, Instagram video chat lets you connect with up to four people at a time and the video will expand as more friends join.
As Instagram explains,
If there's an active video chat in a group thread, the camera icon will turn blue. Simply tap the camera to join in the fun. You can video chat with your friends for as long as you'd like. When you're ready to leave the video chat, tap the red phone icon at the bottom.
Video chat isn't the only new feature to arrive on Instagram this week. The Facebook service has also announced a new Topics feature on the Explore tab. From here, you can find personalized channels tailored to your interests. Sample channels include Art, Sports, Beauty, Fashion, and many more.
Additionally,
We're also giving you better ways to control what you see on Explore. You can browse through a variety of interests by swiping from grid to grid, or you can go deep into a specific interest by tapping on a channel and scrolling up. If you'd like to remove a topic channel, press and hold the channel and select 'Mute' from the menu. This sends the channel to the end of the tray, giving you the option to unmute it at any time.
Video has become an important part of Instagram this week. Just days ago, it revealed an all-new video-centric app called IGTV, which it hopes will help it compete with YouTube.
Will you use Instagram live video chat or is it yet another gimmick? Let us know your thoughts below.
For more social stories, see: 
How to reshare Instagram posts to stories.
Follow us on Flipboard, Google News, or Apple News