Instapaper kicks Pinterest partnership to the curb as it works on its read-it-later service
Now, the company will need to focus on becoming GDPR compliant.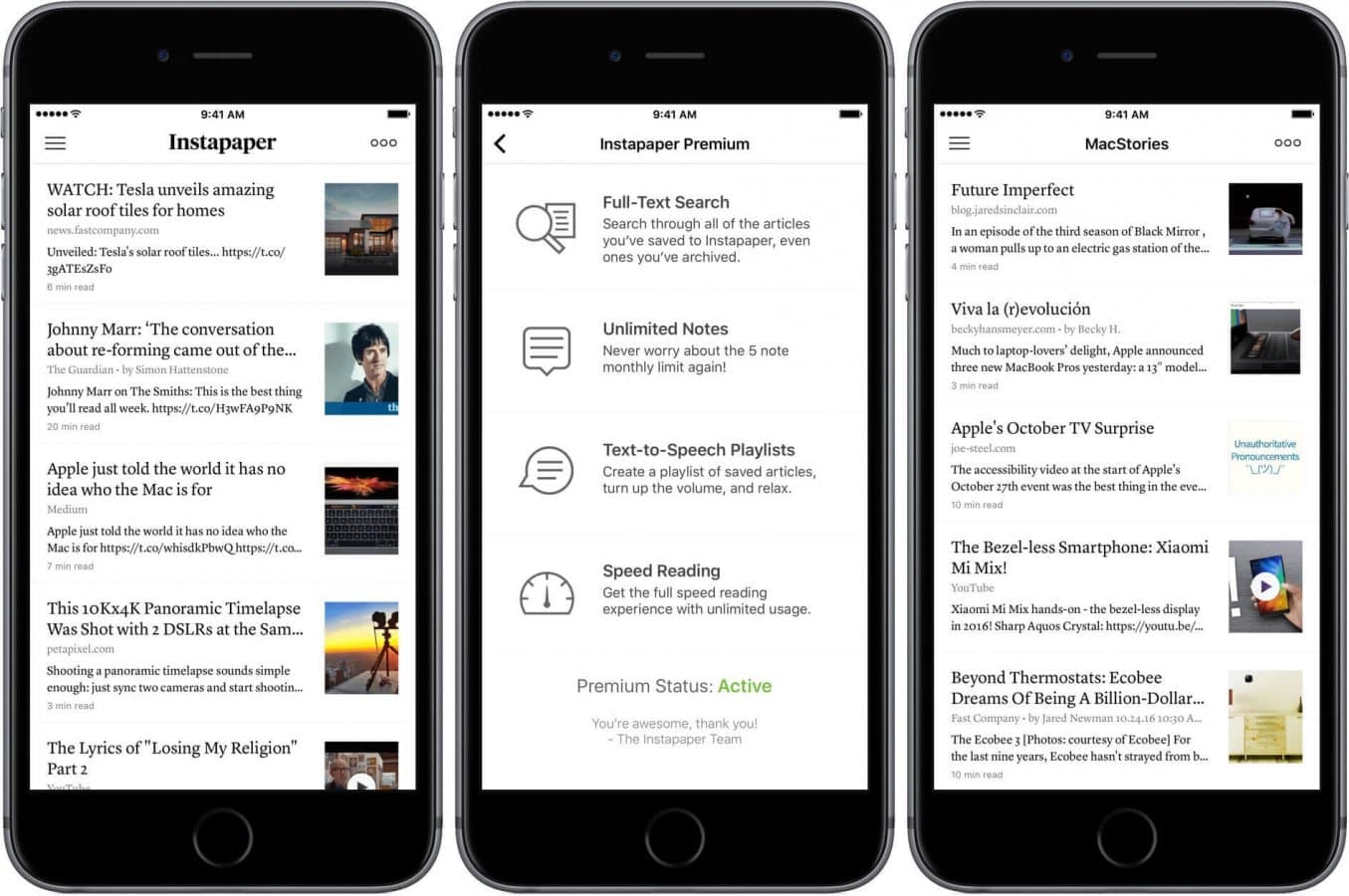 Instapaper and Pinterest are breaking up. The end of the two-year partnership will see the read-it-later and bookmarking service once again become an independent operation.
In a Monday blog post, Instapaper explains that the new company, Instant Paper, Inc., is owned and operated by the same people who've been working on Instapaper since 2013. In that year, Marco Arment sold the service to Betaworks, which sold it to Pinterest in 2016.
The Instapaper team says not much will change once it becomes independent again sometime in August. It still hopes to provide "a robust service that focuses on readers and the reading experience for the foreseeable future."
The blog post continues,
Lastly, we want to express our deepest gratitude to Pinterest for being such great stewards of the product over the past two years. With their support, we rebuilt search, introduced an extension for Firefox, made a variety of optimizations for the latest mobile operating systems and more. Our focus is providing a great reading application to our users, we appreciated the opportunity to do that at Pinterest, and are excited to continue our work.
First launched in 2008 by Arment, Instapaper allows you to save articles for offline reading across multiple platforms. From there, the bookmarked media is easy to organize into folders for later use. You can even send text straight to your dedicated e-readers for even more accessibility.
Four months ago, we called Instapaper one of the "5 apps that will make your life incredibly easier."
The terms of the exit deal between Instant Paper and Pinterest weren't announced, but the newly-formed company will most certainly be focused on becoming GDPR-compliant, as it has been offline in Europe since May (when GDPR went into effect).
Do you still use Instapaper? How about Pocket? Let us know below. 
For other news, see:
Snips AIR is an AI voice assistant that lives entirely on your phone to keep your info safe
Follow us on Flipboard, Google News, or Apple News