Roku wants to improve your lousy Roku TV speakers with a new line of wireless speakers
Buyer beware: these will not work with your Roku Streaming Stick.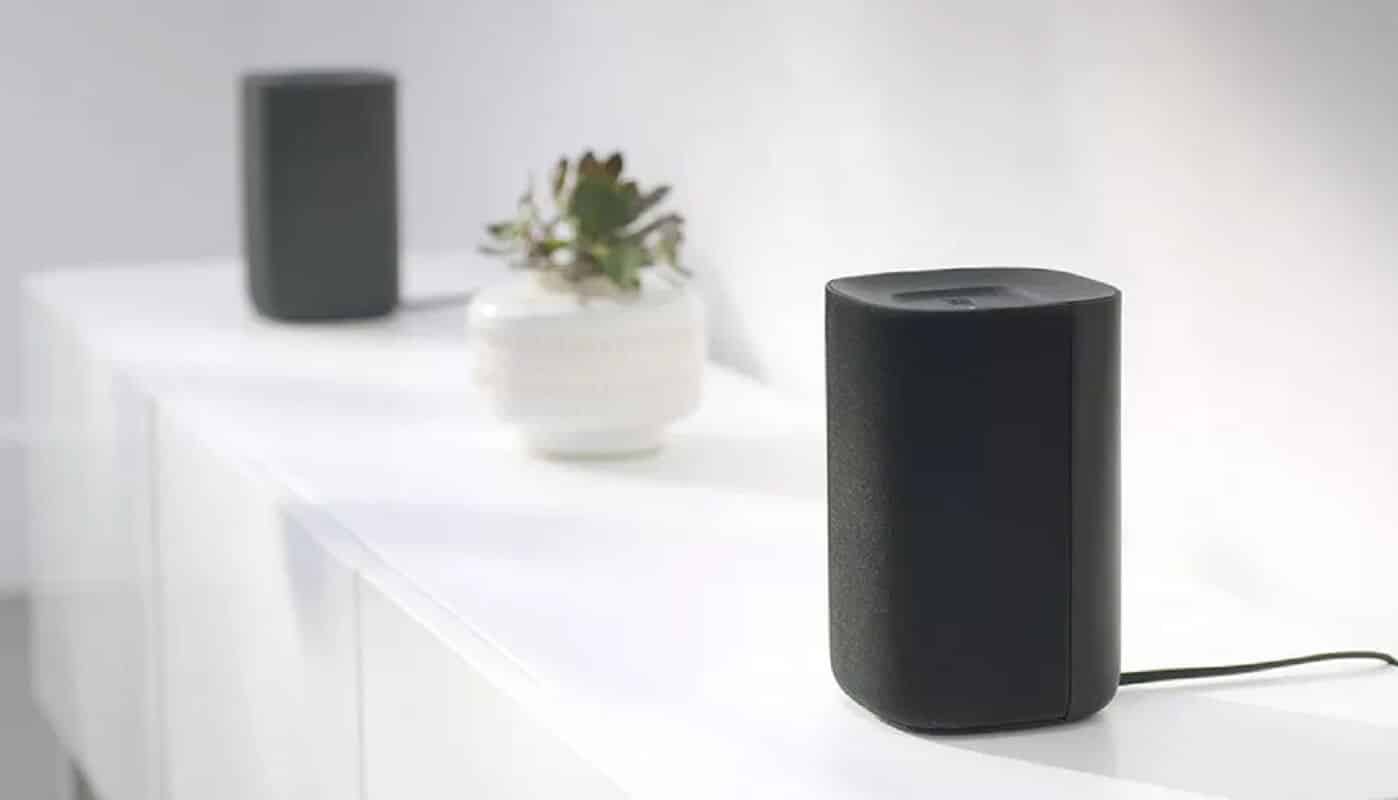 Roku has finally introduced its new lineup of wireless speakers. The speakers are part of a new wireless audio platform called Roku Connect that was first introduced at the Consumer Electronics Show (CES) in January. The company hopes to license the technology to its manufacturing partners such as TCL and Element.
According to Roku, the speakers are only compatible with the Roku TV, "Because Roku controls the software in both the speakers and TV, Roku is uniquely able to provide seamless wireless setup and connectivity, optimize sound for the picture and ensure audio video sync."
They continue,
Unlike home theater systems, set up is simple with wireless pairing to Roku TVs via Roku Connect. Once paired, users can listen to audio from any streaming channel on the Roku platform, live TV from an antenna, or other devices such as a cable set-top box through the Roku TV Wireless Speakers. The speakers support Bluetooth music streaming from mobile devices. The speakers also offer Automatic Volume Leveling to lower the volume on loud scenes and boost the volume on quieter ones and Dialog Enhancement to improve the intelligibility of speech.
You can pre-order a Roku TV Wireless Speaker bundle beginning today, July 16. Each bundle includes two speakers, Roku TV Voice Remote, Roku Touch tablet remote, two power cables, and four AAA batteries.
Normally priced at $199.99, the bundle will be available at various discounts between now and when the product arrives in October. Through July 23, the bundle will set you back $149.99. From July 24 through Oct. 15, the price rises to $179.99.  Beginning on Oct. 16, pricing is $199.99.
You can order speakers through the Roku website.
If you own a Roku TV, the arrival of Roku Connect and Roku speakers is no doubt a big deal. For everyone, this news will probably mean very little, at least in the short-term. If Roku can convince more people to buy Roku TVs because of these speakers, it could help Roku to expand its entertainment universe.
Does this news make you more likely to buy a Roku TV? Let us know below.
Today, July 16, is Amazon Prime Day. Check out these deals:
Roccat is ready for Amazon's Prime Day with some amazing deals on their gaming peripherals
The Lectrofan and Lectrofan Kinder sound machines are a cool 20-30% off for Prime Day
Follow us on Flipboard, Google News, or Apple News