Interview: Plantronics' global marketing director Corey Rosemond
A new line of headsets to compliment Microsoft's upcoming console.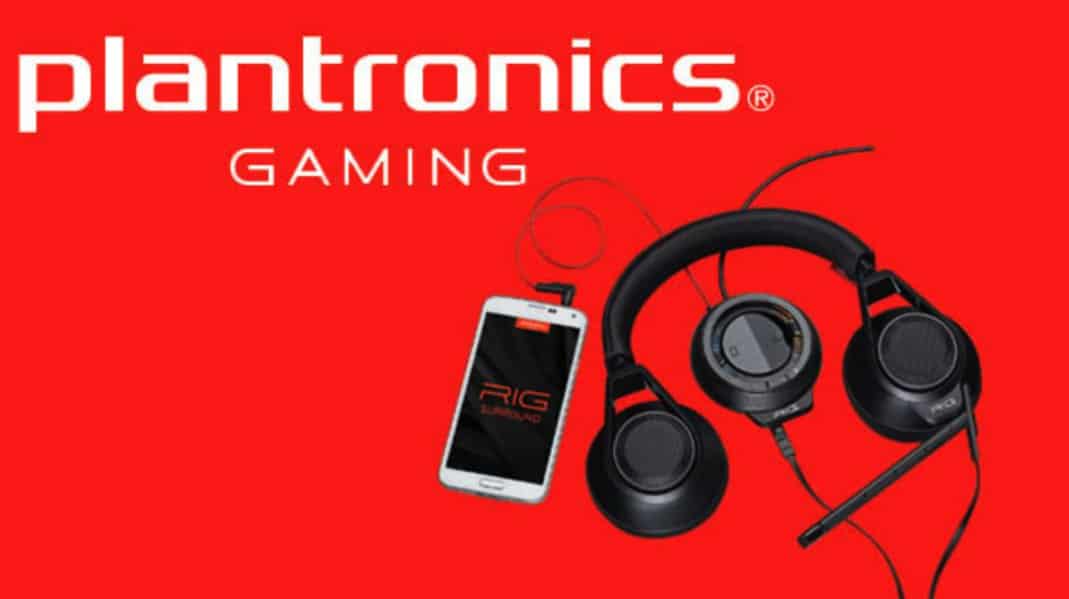 A couple of days ago, the pioneer of audio and wearable technology, Plantronics announced they would be partnering with Dolby Labratories, Inc to provide gamers with cutting-edge gaming headsets, powered by Dolby Atmos audio technology. According to the company, their new line of headphones will offer "a revolutionary leap forward from surround sound" and will provide an immersive gaming experience.
Plantronics will be adding a new lineup of RIG series headsets – the RIG 400LX, RIG 600LX, and the wireless RIG 800LX will include Dolby Atmos sound and will be PC and Xbox One compatible. The Plantronics RIG 600LX and 800LX have been confirmed to include the LX1 pro-level amp with three audio EQ modes, along with dual analog control wheels for game chat management, while the RIG 800LX will feature a 24-hour battery life.
Earlier this week, KnowTechie was fortunate enough to sit down and talk with Plantronics' global marketing director Corey Rosemond who was excited to elaborate a bit more on the upcoming products.
Q: What made you guys choose Dolby Atmos for your new line of headphones?
A: Several next-gen surround sounds were considered along with Dolby. However, Dolby offered above and beyond experience. With excellence in audio quality in the digital business, ranging from movie and home theater to gaming audio. Dolby felt like the best fit out of all of them.
Q: Was there a particular genre you tended to focus on during the headsets development?
A: All competitive multiplayer genres were prioritized.
Q: Aside from the new surround sound technology what additional features will help makes your headphones stand out from your competitors?
A: Great question the RIG LX series will have not only have a headset but an LX controller this will enable you to offer great voice chat, our competitors tend to offer similar products but make them too pricey for consumers. We wanted to make something that would provide gamers an edge of the competition, while also creating an immersive experience.
Q: What made you guys choose the headsets to be Microsoft-exclusive?
A: For us, I would say it was not necessarily exclusivity with Microsoft, but Microsoft has been quick to adapt with overall Dolby Atmos system being available with Windows 10 as well as Xbox One and Project Scorpio.
Q: Is there ever a possibility that these headsets will be available to PlayStation 4 owners down the road?
A: I can not comment on future products, but we are always looking to expand our products to a broad audience. We do, however, offer products for the PS4 headsets the RIG series of headphones is not exclusive to one system.
Q: Have you decided what the retail price will be for each headset? If so, how much will each headset be?
A: Yes, the 400LX $99.99, Rig 600 $129.99 800LX Wireless with 24-hour battery life will be $149.99.
To get that level of performance with a wireless headset with a practical performance gamer that wants the top gaming experience headset but not spend the same amount as your console 149.99 still gives you a budget to buy at least two games while getting the most from your gaming experience.
Any chances for a limited edition?
A: Well we always reserve the right to do these things. When they are special, we intend to abide that. For example, there was not a premium PSVR headset when it launched last fall, and Sony worked with us to co-design a headset that would accommodate their peripheral. So it's hard to say although consistently consumers much prefer their headphones black.
Q: When are you expecting to launch the products?
A: We are looking forward to launching sometime in September with pre-orders we are hoping to start once the new consoles are available for pre-ordering, for people who want to pre-order both Project Scorpio and one of our new headsets simultaneously.
Q: Anything else you would like to add?
A: We are very excited to work with Dolby and being an official license product Microsoft."
The staff here at KnowTechie would like to congratulate Plantronics on their new partnership with Dolby and special thanks to Corey for taking the time to speak with us. Our E3 team will hopefully check them out at this year's E3.
Follow us on Flipboard, Google News, or Apple News