Uber is peddling their Jump Bikes service in parts of Europe
Uber CEO Dara Khosrowshahi announced electric bike rentals would launch in the Berlin before heading to other European cities.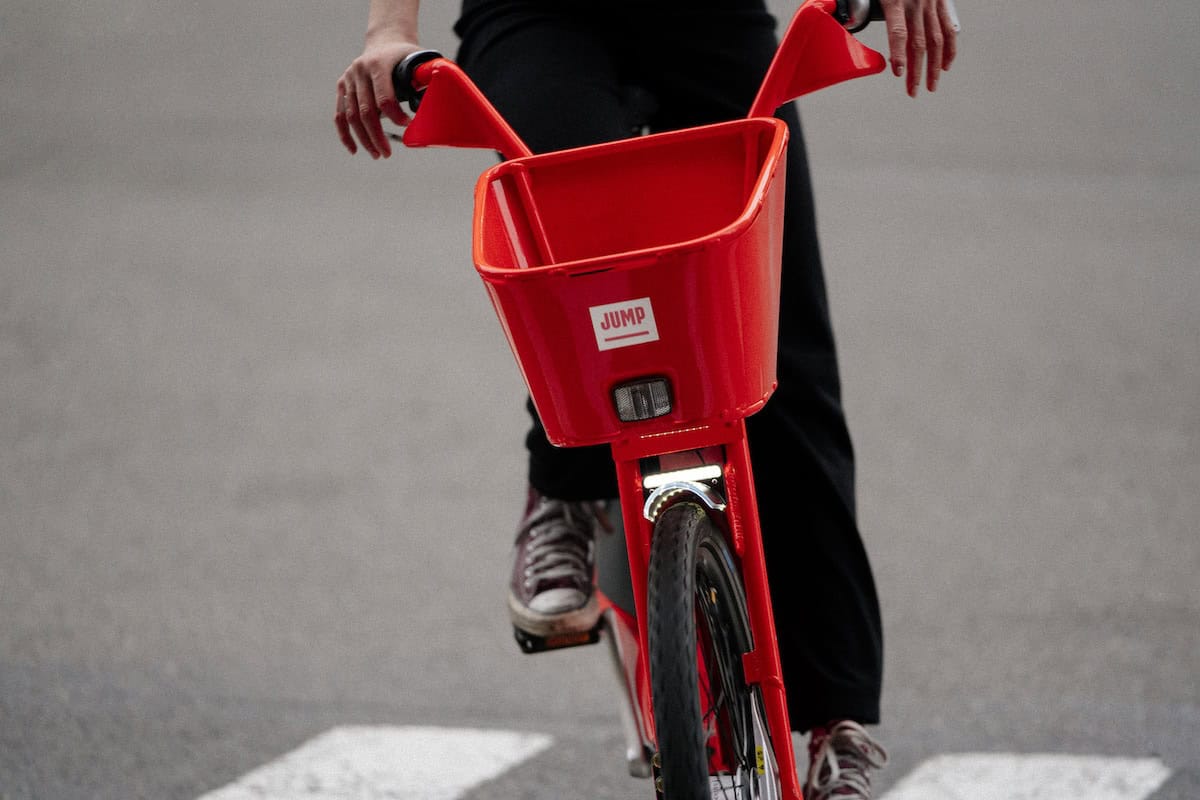 Two months after Uber purchased U.S.-based Jump Bikes, the bike-sharing service is heading to Europe. Speaking at the NOAH Conference in Berlin, Uber CEO Dara Khosrowshahi announced electric bike rentals would launch in the German capital before heading to other European cities, according to The Verge.
Uber's move suggests the ride-sharing company is trying to make nice with a region where it has struggled recently. The company is fighting London's transportation authority after it was banned from operating in the city. Previously, the company was forced to pull its service in European countries such as Bulgaria and Denmark due to taxi regulations.
Bringing Jump to Europe isn't without its risks, however. As The Verge explains,
It's a move that raises eyebrows for a few reasons. European cities are already flooded with bicycles from electronic bike-sharing services like Obike, Limebike, and Ofo; Berlin alone has over 18,000 shared bikes from eight different companies. They might be a greener alternative to gas-guzzling cars, but they're also a big source of clutter. When they're abandoned by their riders, they're often left on sidewalks, dumped in parks, or they become the target of vandalism.
I'm not sure bringing bikes to Europe will make that much of a difference as Uber hopes to mend fences. Still, the gesture could help over the long-term, perhaps.
Jump Bikes got its start in 2010 and operates in Washington, D.C., and areas in California. The service arrives in Providence, Rhode Island later this year.
The company was purchased by Uber in April for $200 million.
Would you rent an Uber-Jump electric bike while in Europe? Let us know in the comments below. 
For more Uber news, see: Uber wants to become "Amazon for transportation," preps for a 2019 IPO, San Francisco wants to know if Uber and Lyft drivers are employees or contractors, and Uber now has a panic button for riders because people are terrible.
Follow us on Flipboard, Google News, or Apple News