Let's Talk Black Friday Deals – #GameTechie
We love a good sale, and Black Friday is the ultimate sale. Check out our list of some of the best Black Friday sales for your gaming needs.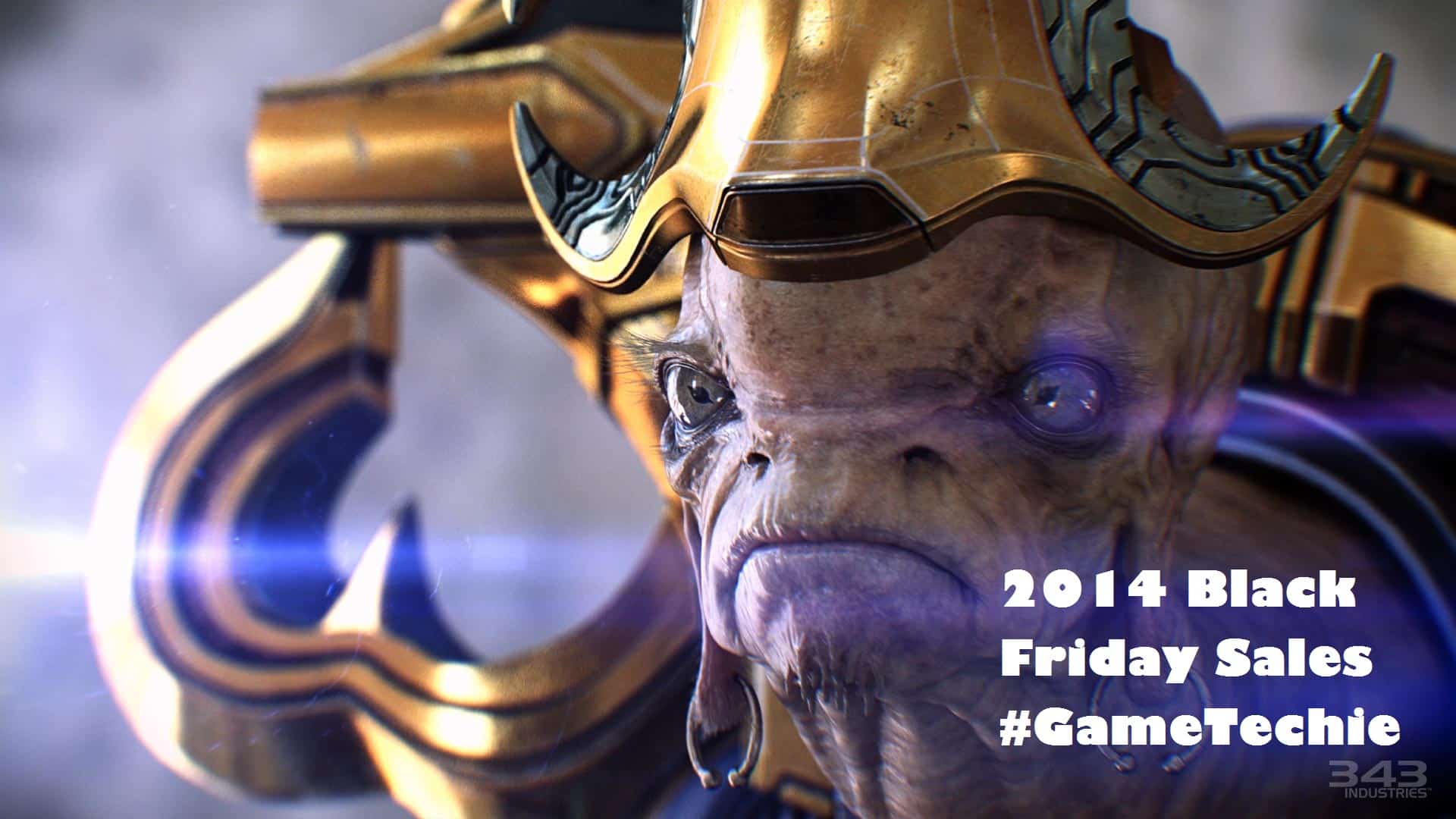 Well, it's that time of year again, everybody. No, no, not the time for family and being thankful, that's just crazy talk. It's the time to shirk your friends and family in exchange for some (moderately) awesome 2014 Black Friday deals!
We here at #GameTechie love a good sale, mainly because we are underpaid, but also because we are cheap and have a stack of backlogged games that rivals that of your uncle's old Playboy mags. If you have similar sentiments, and can't pass up a good deal, check out our list below of some of the best Black Friday sales for your gaming needs.
Amazon Deals
Amazon has decided to forgo the traditional Black Friday (and Thanksgiving Day, more recently) sale for an entire month of savings because if you're going to go broke, might as well get it out of the way early. They will most certainly be participating in even larger sales on Black Friday, but check out their Countdown to Black Friday sales here. (We went ahead and filtered it for you guys so it should only be showing video game related items.) We have yet to see any concrete sales for Black Friday, but will update this post accordingly.
Target Deals
Target looks like they're out for blood this year. In their Black Friday ad (available online), they list multiple deals on consoles, games, and accessories.
Xbox One Console – $329.99 (Includes: Assassin's Creed: Unity and a digital download for AC: Black Flag) Also includes a $50 Target Gift card
50% off assorted games – Includes Titanfall (XB1) and inFamous: Second Son (PS4)
$15.00 Xbox 360 games – Includes Call of Duty: Ghosts and Assassin's Creed: Black Flag
$15.00 Gift Card Deal – With the purchase of Halo: The Master Chief Collection (X1), WWE 2K15 (PS4), Destiny, and many more
$25 Playstation 4 games – Includes Shadow of Mordor and The Evil Within
$35 Deals – Includes (but not limited to) Diablo III Reaper of Souls: Ultimate Evil Edition, Watch_Dogs, and Borderlands: The Pre-Sequel
$39.99 – Xbox One controller, Dualshock 4, and starter packs for Disney Infinity and Skylanders
and more
Best Buy Deals
Best Buy looks to have superior prices on games with many coming in $5 lower than those of Target's.
$30.00 – Diablo III Reaper of Souls: Ultimate Evil Edition, Watch_Dogs, and Sims 4, plus more
$25.00 – Shadow of Mordor, Titanfall, Forza 5, Deadrising 3, plus more
Wii U Bundle for $329.00, includes Nintendoland, Super Mario 3D World, Super Smash Bros Wii U, and Donkey Kong: Tropical Freeze 
Microsoft Store Deals
Keep an eye out on the Microsoft Store. They have listed what will be available on Black Friday, but have left out one important detail, what the sale price will be once sales start. It seems they have released sale prices on some items (mainly phones), but are continuing to keep sale prices for games and systems under lock and key, for now.
Sam's Club Deals
Yes, Sam's Club. While not offering a bevy of deals for games, you can get the white Playstation 4 Destiny Bundle for $399.99, but you'll need to be early and fast, it is reported that each store will only receive 3-6 units.
K-Mart Deals

If we missed any big ones, or you hear of any new sales, make sure to leave a comment below and let us know! We'll add it to the list (and give you credit, of course)!