Linksys releases a gaming focused router for Xbox One users
This is the first offering in the new 'Designed for Xbox' program.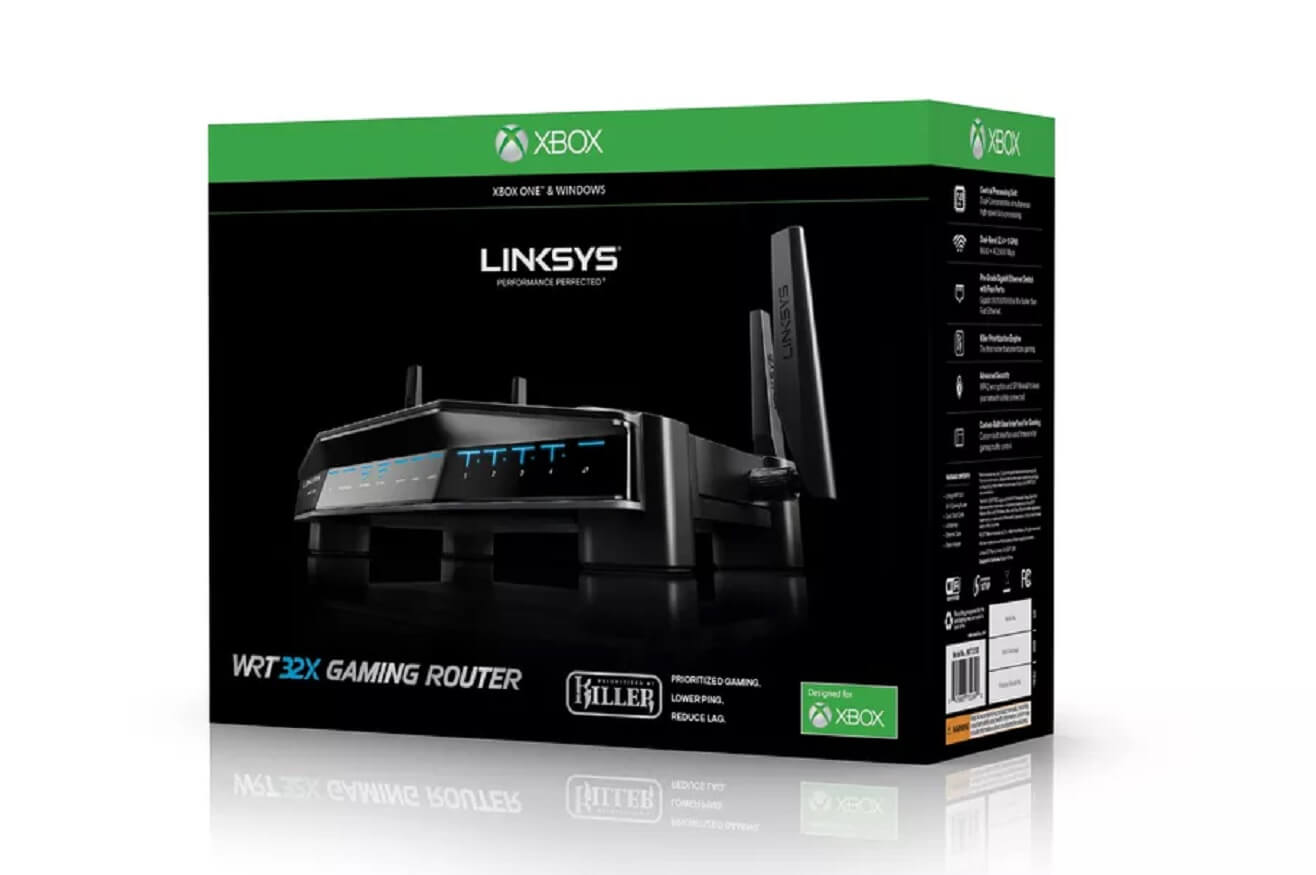 Linksys showed off an interesting gaming-focused router at CES this year, one that was aimed squarely at making your Xbox gaming experience better. Today, that router, the WRT32XB, has been officially launched.
This clever router is designed to auto-detect any Xbox One model that is connected to its network in order to prioritize and accelerate traffic for the console. This should mean that users have an optimal online gaming experience, as the bandwidth needs of the console will take priority over all other devices. The built-in Killer Prioritization Engine (KPE) will also reduce peak ping by over 65 percent and manage any extreme lag spikes. Both the router interface and the firmware have been designed from the ground up with gaming specifically in mind.
If you're a gamer but not on Xbox One, don't look away. Linksys is only restricting the feature set to Xbox gaming for a short while, there are plans to roll out the optimization to all gaming experiences on the router, whether it's a PC or even a smartphone. This update is planned for sometime this summer.
Linksys global product manager Vince La Duca said in a statement:
Gamers want performance and ways to enhance their game play, so we've develop this WRT router with enterprise quality hardware and custom software tools to give gamers what they want and need to beat their opponents. This is the first router available that is designed specifically to detect and auto-prioritize Xbox One as well as Killer-enabled PCs to ensure the gaming and streaming experience is fast and smooth no matter what else is going on in their home network. Being the first router in the 'Designed for Xbox' accessory program, we were able to work with the Xbox team to ensure and validate the WRT32XB delivers the networking needs for all Xbox One models, including the new 4K Xbox One X.
The WRT32XB is shipping at $249.99 ($50 less than the originally announced price) and should be available starting today. Depending on which retailer you buy from, the router may include a free three-month Xbox Game Pass, so check a few places before making your purchase.
Follow us on Flipboard, Google News, or Apple News