Meet the Echo Spot, Amazon's new alarm clock
Echo Spot harnesses the power of Alexa to an alarm clock and it will cost $130 with a release date sometime in December.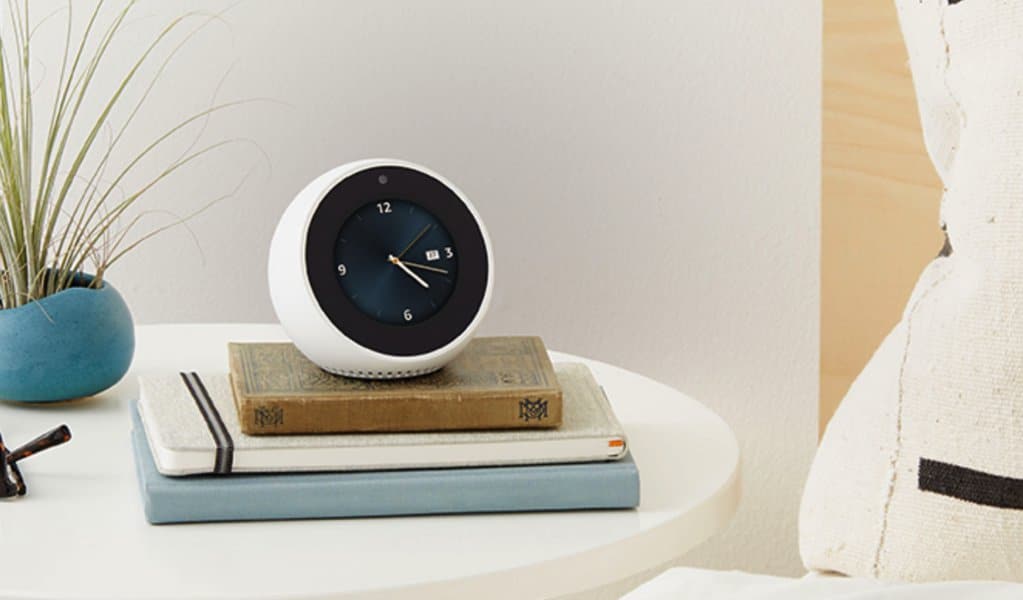 Amazon had a busy day yesterday with the announcement of a new Echo and Echo Plus. To make things even more interesting, the company unveiled Echo Spot. It's an alarm clock with a 2.5-inch screen.
Essentially, The Echo Spot is a mixture of both the Echo Dot and Echo Show. The device can be used to make video calls. There's even a built-in speaker that allows you to listen to music from streaming services such as Prime Music, Pandora, Spotify, iHeartRadio, and TuneIn. You can even hook up the device to an external speaker thanks to its line out port.
Read More: Review Roundup: Amazon Echo Spot
On top of that, users can watch video flash briefings, see music lyrics, weather forecasts, to-do and shopping lists, browse and listen to Audible audiobooks, and more. Basically, you have Alexa in an alarm clock, which is pretty insane.
The Spot will retail at $130 and will launch sometime in December for folks in the United States. You can preorder the device now. To learn more, click here.
Follow us on Flipboard, Google News, or Apple News