Microsoft just added 16 new titles to the Xbox One backward compatibility list
Good new if you're an Xbox One user, the company just released 16 new titles to their backwards compatibility list.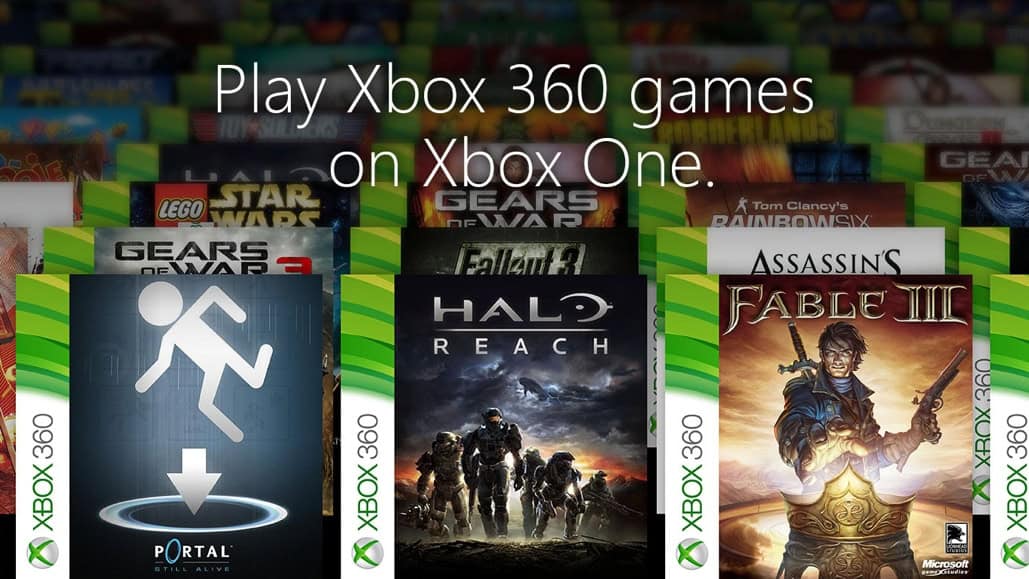 Things just got a little bit better for Xbox One users….
---
If you're an Xbox One owner, then you should know the company has had a fair amount of impressive launches over the past few months, packed with exclusive games like Rise of the Tomb Raider and multiplatform hits such as Fallout 4 and Metal Gear Solid V: The Phantom Pain.
But as gamers, we need more. Luckily, there's now an additional 16 games from the Xbox 360 era that you can play on your Xbox One via its new backwards compatibility. Some of the highlights include the head-scratching puzzle-platformer Braid, indie darling Spelunky, Fable 3 and Portal.
There's even Halo: Reach along with The Master Chief Collection and Halo 5: Guardians, essentially meaning every main Halo game is now at your disposal on the Xbox One.
If you're still in the dark regarding the Xbox One's backwards compatibility, here's a short video explaining how backwards compatibility works on the Xbox One.
Here are the new Xbox One backward compatibility titles playable today:
| CONTENT TITLE | CONTENT TYPE | PUBLISHER | STATUS |
| --- | --- | --- | --- |
| Braid | Arcade | Microsoft Studios | NEW |
| DEUS EX: HUMAN REVOLUTION | Games On Demand | SQUARE ENIX | NEW |
| Doritos Crash Course | Arcade | Microsoft Studios | NEW |
| Fable III | Games On Demand | Microsoft Game Studios | NEW |
| Halo: Reach | Games On Demand | Microsoft Game Studios | NEW |
| Hydro Thunder | Arcade | Microsoft Studios | NEW |
| Iron Brigade | Arcade | Microsoft Studios | NEW |
| Kane & Lynch 2 | Games On Demand | Square Enix Ltd | NEW |
| Motocross Madness | Arcade | Microsoft Studios | NEW |
| MS. PAC-MAN | Arcade | BANDAI NAMCO Entertainment Inc. | NEW |
| Peggle | Arcade | PopCap Games, Inc. | NEW |
| Portal: Still Alive | Arcade | Microsoft Studios | NEW |
| Spelunky | Arcade | Microsoft Studios | NEW |
| Splosion Man | Arcade | Microsoft Studios | NEW |
| Ticket to Ride | Arcade | Microsoft Studios | NEW |
| Zuma's Revenge! | Arcade | PopCap Games | NEW |
Follow us on Flipboard, Google News, or Apple News