Microsoft is releasing a new robotic white Xbox One X and matching Elite controller
A copy of Fallout 76 and access to its beta is also included with the new Xbox One X bundle.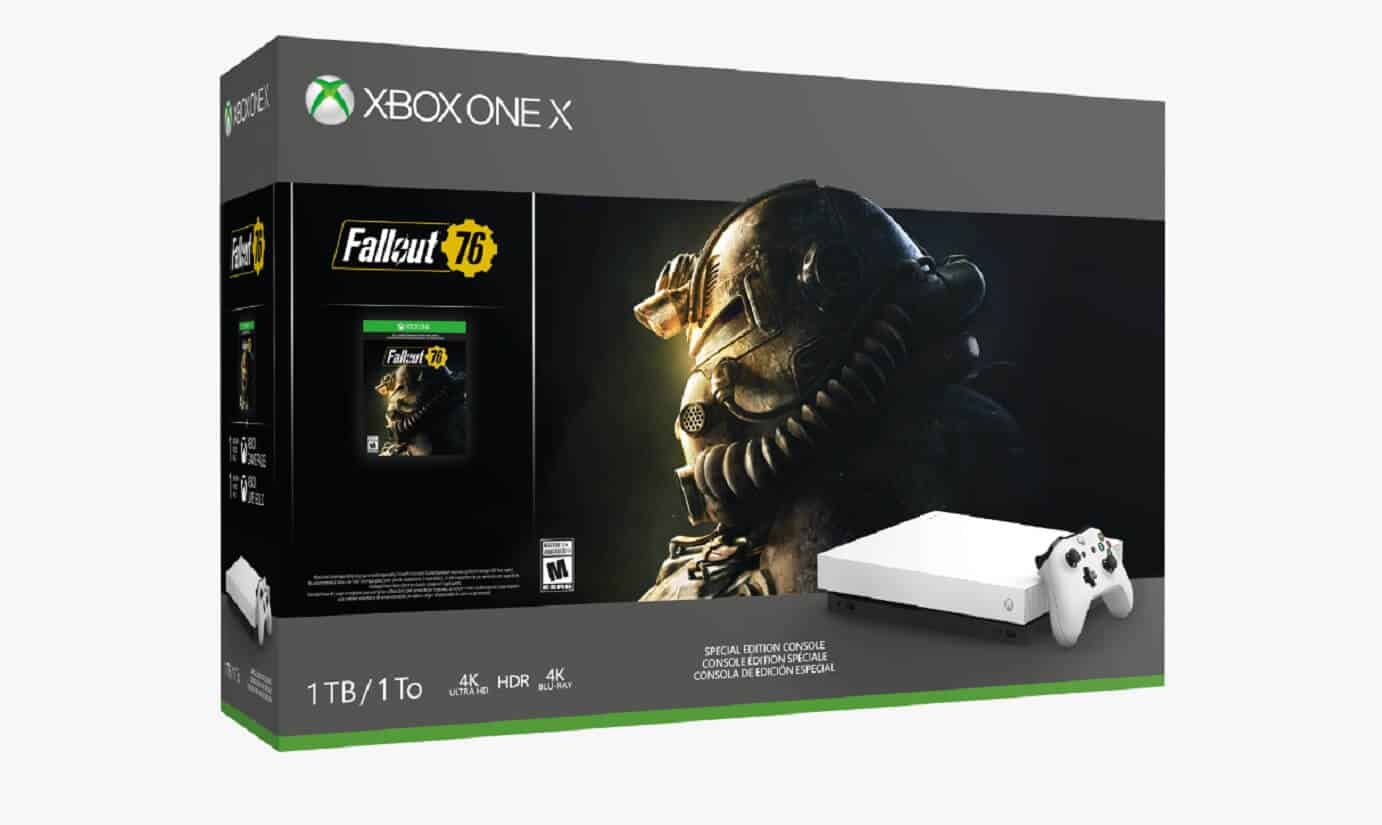 If you haven't picked up an Xbox One X yet, and have been on the fence, now might be the time with this new announcement from Microsoft.
Shipping to retailers starting on November 14 at GameStop and Microsoft Store locations, the Xbox One X comes in the new stunning robotic white color. This colorway was originally found on the Xbox One S, but will finally be made available for the X. In addition to the new style, gamers will also get Fallout 76 and access to the beta.
For a quick refresher, the Xbox One X differentiates itself from the One S with different heating vents, a smaller body, and most importantly, a true 4K gaming experience. While the S upscales, it just isn't the same.
In addition to the console, there will also be a new Xbox One Elite controller (pictured, bottom left) featuring the robotic white colorway, with a release date of October 16. It will also be available through Microsoft and GameStop. The Elite controller features hair triggers, mappable buttons, and extra paddles on the back, allowing gamers to customize their experience in ways not possible with a regular Xbox One controller. Also featured, adjustable thumbstick sensitivity and new, rubberized grips.
If a new headset is needed, Turtle Beach has you covered, with their new Turtle Beach Elite Pro 2 + SuperAmp Pro Performance Gaming Audio System. This is an upgrade from the TB Elite Pro and features a new metal band and suspended pad, as well as new AeroFit memory foam ear cushions. It also has a removable high-sensitivity mic with TruSpeak technology. And, of course, it is available in the same white styling as the Elite Controller and Xbox One X console.
The Xbox One X Robot White Special Edition Fallout 76 Bundle will ship to retailers worldwide starting November 14, 2018, and is available for pre-order today for $499.99 USD exclusively at Microsoft Store and GameStop
Will you be picking up some new gear in preparation for Fallout 76? Let us know in the comments below.
For more gaming news and reviews, check out:
Follow us on Flipboard, Google News, or Apple News