Mogul launches mobile productivity app to disappear the disorder from your day
Today is just yesterday in pants.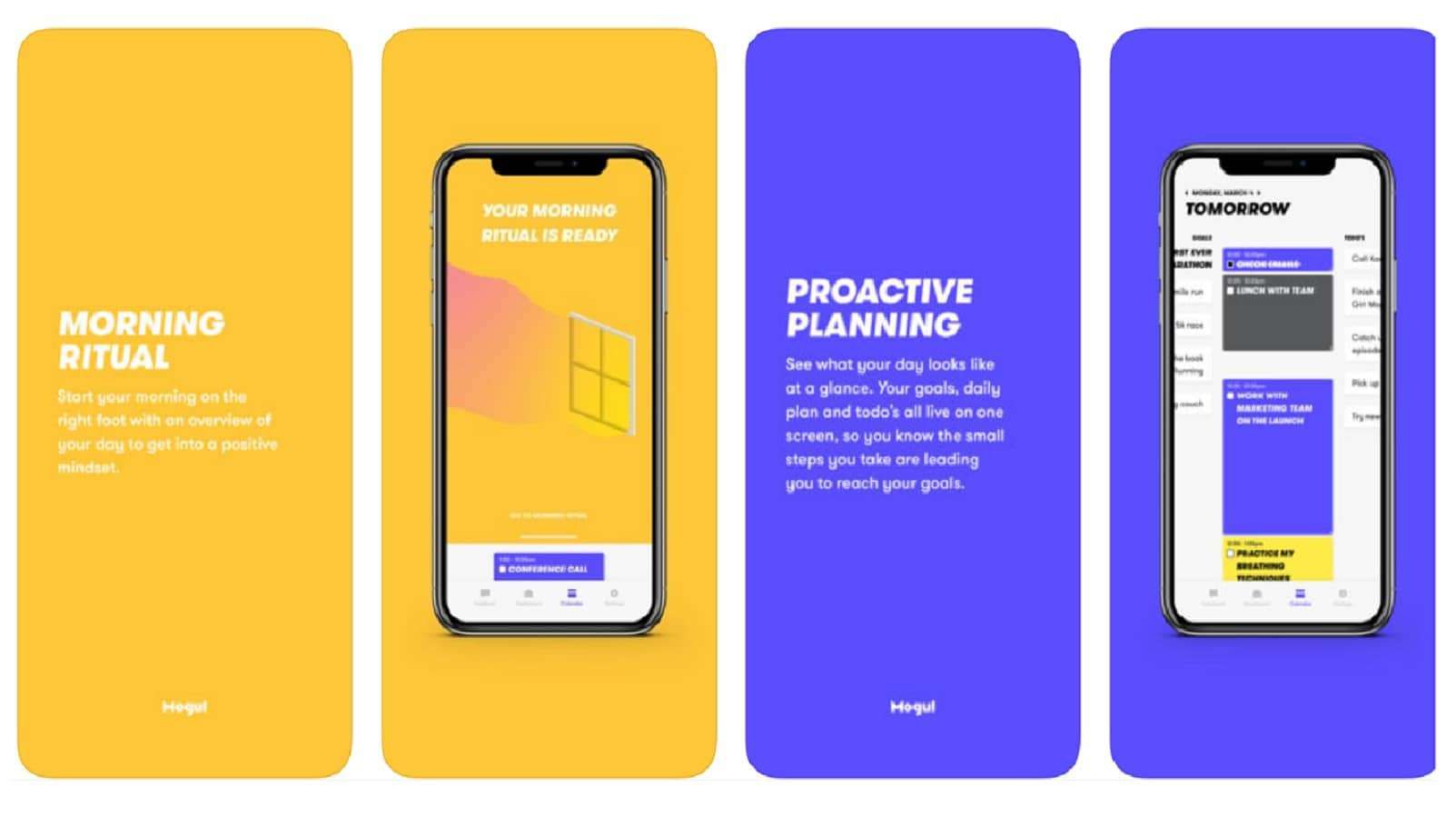 Mogul, a technology platform with the mission of enabling women around the world to reach their full potential through educational resources and partnerships, is today launching a productivity app to further its mission. The Mogul app (available on iOS) seeks to scale the global impact of the company on a personal scale.
To put it another way, your life is a disorganized mess and the Mogul app wants to help you shovel the sewage that is your daily routine into a magic box that turns it into a watermelon smoothie. Regardless of whatever constitutes the reason for disarray in your life, Mogul wants to help you set goals, achieve them, reflect on them, probably make a sandwich on them and then maybe stuff them into a sock and cuddle with them at night.
Mogul has created a business model off the back of creating goals and helping its members achieve them, so it makes sense that all of that, or some of that, would be compressed into an app for your smartphone. Because we are in our phones much of the day, every day, it makes sense to also keep our goals within those devices. My goal is to finish this paragraph without writing another food allegory. Put that in the app.
While I've spent the majority of the last 20 years cultivating a lifestyle ritual that basically boils down to remaining alive within this plane of existence, you might not be so lucky. Your daily ritual probably needs some streamlining and study, some trimming and focus. Perhaps even some wine and cheese. Or at least some daily reflection and goal setting. And less posting about CrossFit on Facebook.
"It is extremely exciting to launch the Mogul app to our users and public worldwide and help goals become reality," says Tiffany Pham, CEO and Founder of Mogul in a press release. "Personal and professional growth does not happen overnight. Following years of research and development, our app provides you with a system to enable you to become your most productive self and reach your full potential. We support you through daily reflection, proactive planning, and a community worldwide to walk this journey with."
The Mogul ritual is a bit less existential and integrates with your existing calendar for a seamless and smooth day
The evening ritual encourages you to check in, reflect on the day, sip some chamomile tea. The morning ritual gives you an overview of the previous day so you can get a fresh start in a positive mindset.
Layered on top of the rituals are goals, which can be broken down into micro-goals and can all be put into a timeline in conjunction with your daily schedule and to-do list. The goal of the Mogul app here is to assist you in compartmentalizing all the slogging piles of shit you have to deal with in a normal day, putting it all in little boxes that you can easily digest, instead of one large box full of feral cats.
The overall goal of Mogul is positive, which is why it's an app worth mentioning. Many people run their day-to-day like a marmot fight club and could use all the help they can get cleaning up the fur and viscera that is their daily schedule. Life is messy. Anything that wraps some organization around it, especially within a pretty simple app, can't be worse than choosing which pair of stained jogging pants to wear today.
What do you think? Is this an app you'd use? Let us know down below in the comments or carry the discussion over to our Twitter or Facebook.
Editors' Recommendations:
Follow us on Flipboard, Google News, or Apple News