This fun project from Mozilla really screws with online advertiser tracking
🖕 Track This! 🖕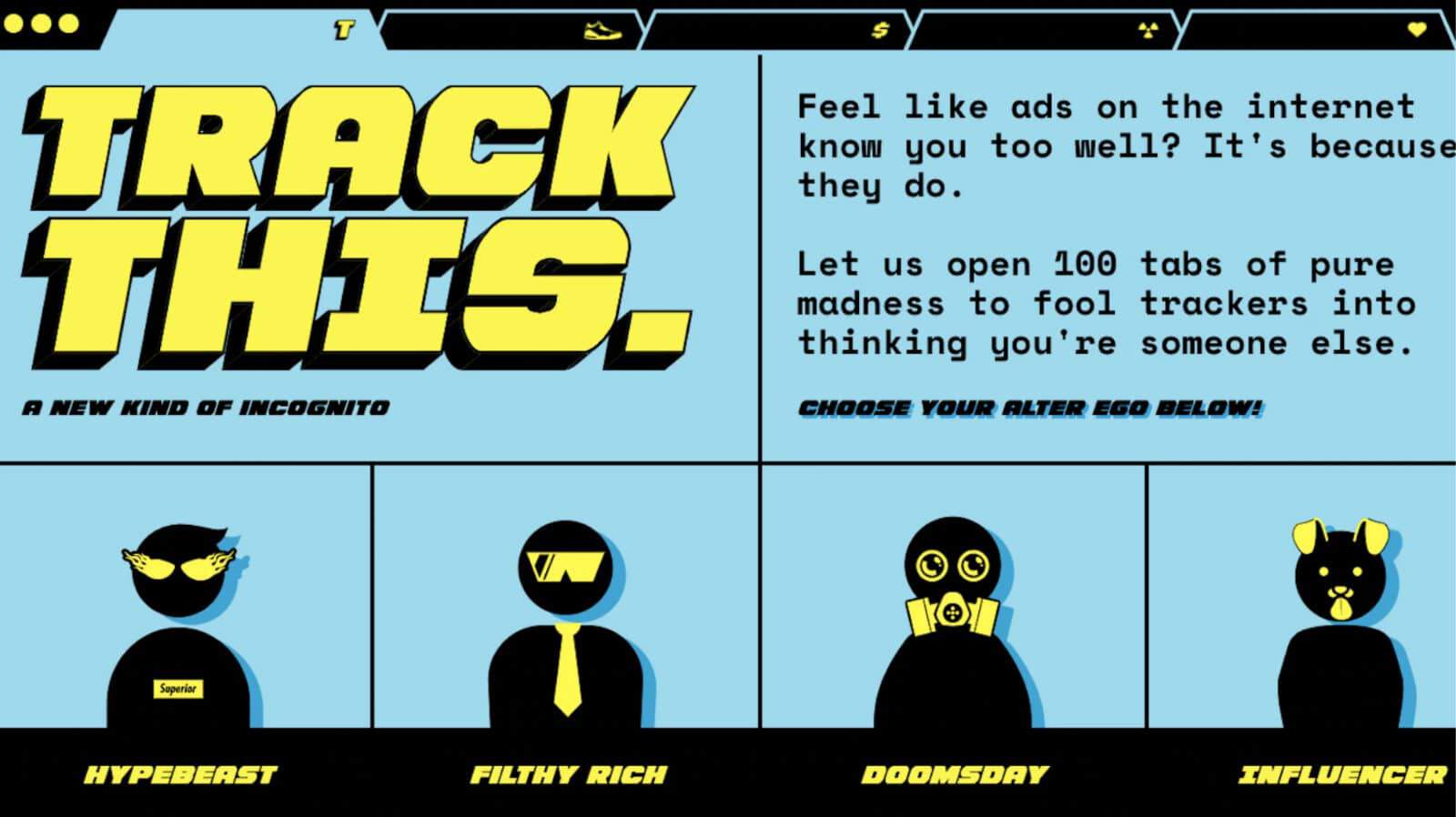 If you're tired of ads for that thing you googled that one time following you around the internet, this new tool from Mozilla is for you. You might have heard of "security through obscurity." Well, Track This is the polar opposite, burying your browsing habits like the proverbial needle in a haystack.
You'll still get ads, but the advertisers won't have an accurate profile of you. In fact, they'll think you're one of four carefully-crafted personas, giving you adverts based on them instead.
Track This is the tracking cookie fooling tool we never knew we wanted
I don't know about you but the only time I don't mind being shown relevant ads on the internet is when I'm already shopping for something. The rest of the time, I could care less about targeted advertising.
Track This makes it easy for you to turn the tables on the advertisers, giving them information that doesn't represent who you actually are.
The tool opens 100 new tabs in your browser, carefully chosen to make your online profile fit one of four personas: a Hypebeast, a filthy rich person, a doomsday prepper or an influencer. Sounds like the beginning of a classic RPG to me…
It was created in collaboration with mschf studios, as a promotional tool for Firefox Quantum
Instead of ad blocking, Track This camouflages your online profile, so advertisers don't get any useful information from you. You'll probably have to run the tool regularly to stay anonymous
Just a FYI: opening Track This in Firefox won't give you the full experience, due to the inbuilt privacy tools in the browser. It'll only open 20 tabs, and even then only if you allow pop-ups from the site. Go use it on Chrome or Edge instead for the full effect
I clicked on the influencer option, mainly because I already get ads for Every Day Carry, sneakers or expensive tech so I wouldn't notice much of a difference. Skimming through the 100 tabs that were opened it looks like I'm going to get bra adverts for the next month, so thanks for that Mozilla…
What do you think? Is Track This something you'd use on your computer? Let us know down below in the comments or carry the discussion over to our Twitter or Facebook.
Editors' Recommendations:
Follow us on Flipboard, Google News, or Apple News