My 11 year-old-son plays violent video games, here's what they have taught him
It's not what some would lead you to believe.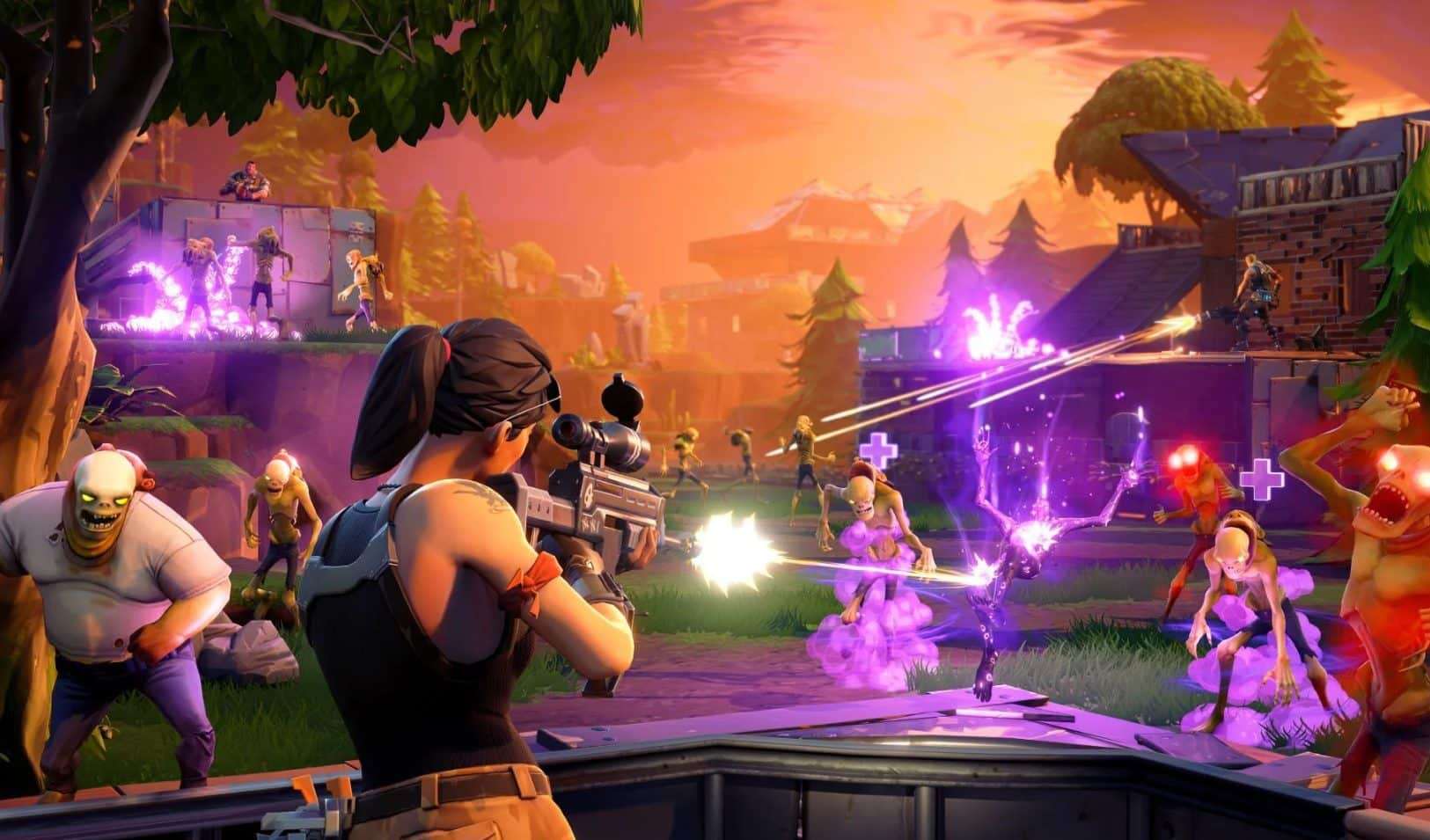 Violent video games, even nonviolent games, do have a tendency to teach those that play a few things. Obviously, the younger the player is, the more susceptible they are to being influenced by the content of the titles.
My 11-year-old son, Aiden, has been playing violent games for the last few years now and as an astute parent, here are some of the things I've realized he's picked up over the years.
Teamwork in video games
My son has learned through games like Fortnite or PlayerUnknown's BattleGrounds that any time you work with others, teamwork makes the dream work.
This has also taught him that sometimes you need to step up and take charge, or take a step back and let someone else call the shots.  Flexibility makes the team better in the end and brings you one step closer to that victory royale or chicken dinner.
When he started playing games, he kind of did his own thing and obviously any team he was on suffered due to this. He actually was voted team captain for several activities at school due to his great teamwork. Suck on that, naysayers.
Communication
When my son first started to play games online, he was an extremely introverted player.
He never had a mic, shied away from communicating with others, and would get nervous when in a group. A few years later, he's calling out spots, checking on team ammo, planning where the rotation should take his teams and communicating vital info to make sure everyone is in the loop.
That's a drastic change that he's picked up and will help him greatly in the future.
Patience
As I played with Aiden last weekend, he pointed out that one of our teammates was a "No Skin" and we were leaving him behind. He stopped to ask the player if they were new and upon confirming, took a brief moment to show the player some vital info before we continued.
Despite the newer player being much slower than us and comically unaware of where points of interest were, he made sure the player wasn't left behind and was well-geared. This is leaps and bounds better from the child he used to be. A few years back, Aiden was snatching up every gun in sight, gobbling up bullets and getting into firefights without team prep.
Critical Thinking/Problem Solving
Violent online games require you using your head to overcome skill and ability from your opponents.
In my son's case, he took the time to learn about choke points and counters in Call of Duty. At 11 years old, he has learned how to find a way out of a situation when cornered in Fortnite or the best time to 3rd party when encountering a fight.
He has learned that success comes from being able to make sound decisions while on your toes and that there's no such thing as a one-size-fits-all solution.
It's not all good stuff though
My son also learned to pitch an absolute fit when some sweaty try-hard was clearly cheating to kill him. Hilariously, he has learned this poor attitude from people he's watched or played with. There isn't too much time between the usual "I shot that guy and he took no damage" or "how do you survive a rocket launcher to the chest?!"
Fortunately, we don't let video games raise our children either. I often play with my son or am aware of what he is playing. When he gets worked up, I take the time to talk with him and explain that raging like an idiot may look funny online but isn't socially acceptable. I make it a habit to laugh when online bullshit happens when we play. A good laugh trumps getting pissy.
That's one of the big things with this whole renewed excuse that video games teach kids to be violent. No. Shitty parents, mental disorders, and a gun culture with a lack of accountability lead to kids killing other people. I know I never have to deal with my son shooting up a school or a Walmart because we have firstly encouraged open dialogue with him. If something bothers him, we can talk about it.
Video games also taught me something about being a parent. If I involve myself with a lot of the games he plays, I can have an open dialogue about what we are playing. Not too long ago, my son was playing Watch Dogs 2 and happened to see something that bothered him. I was able to sit down with him and discuss what he saw and explain that while it was a video game, things like that do happen but no lone person would be able to roll in and make some big save.
The truth behind it all
It doesn't actually matter what my son has or hasn't learned from video games. Washington D.C. doesn't actually care and those out there that believe games are hurting are kids are fucking idiots. The true reason this has become a talking point after over 30 people were gun downed last weekend is that video games are an easy scapegoat.
When you attack video games, the video game media and video game players are going to rush to the aid of the industry to try to defend it. This takes focus off the real issue that we allow crazy people to have access to military-style weapons. I once had a person tell me that it was harder to buy cellphones for their business than it was to buy a .50 cal rifle. Why the fuck does someone need that? While everyone is freaking out defending video games, our lawmakers can act like they give a shit while Moscow Mitch refuses to even allow any solutions to be presented to our Congress.
Do you know what video games haven't taught my kid? To be a racist, misogynistic, white nationalist that thinks that fear is the best way to oppress those with more liberal views or are different from him.
If you are considering responding to this piece to talk about any talking point defending these cocksleaves, buy one of these and, well, you know what to do with it.
What do you think about it all? Let us know down below in the comments or carry the discussion over to our Twitter or Facebook.
Editors' Recommendations:
Follow us on Flipboard, Google News, or Apple News