There's a Chrome extension that lets you slyly watch Netflix at work
Watch it full screen, you cowards.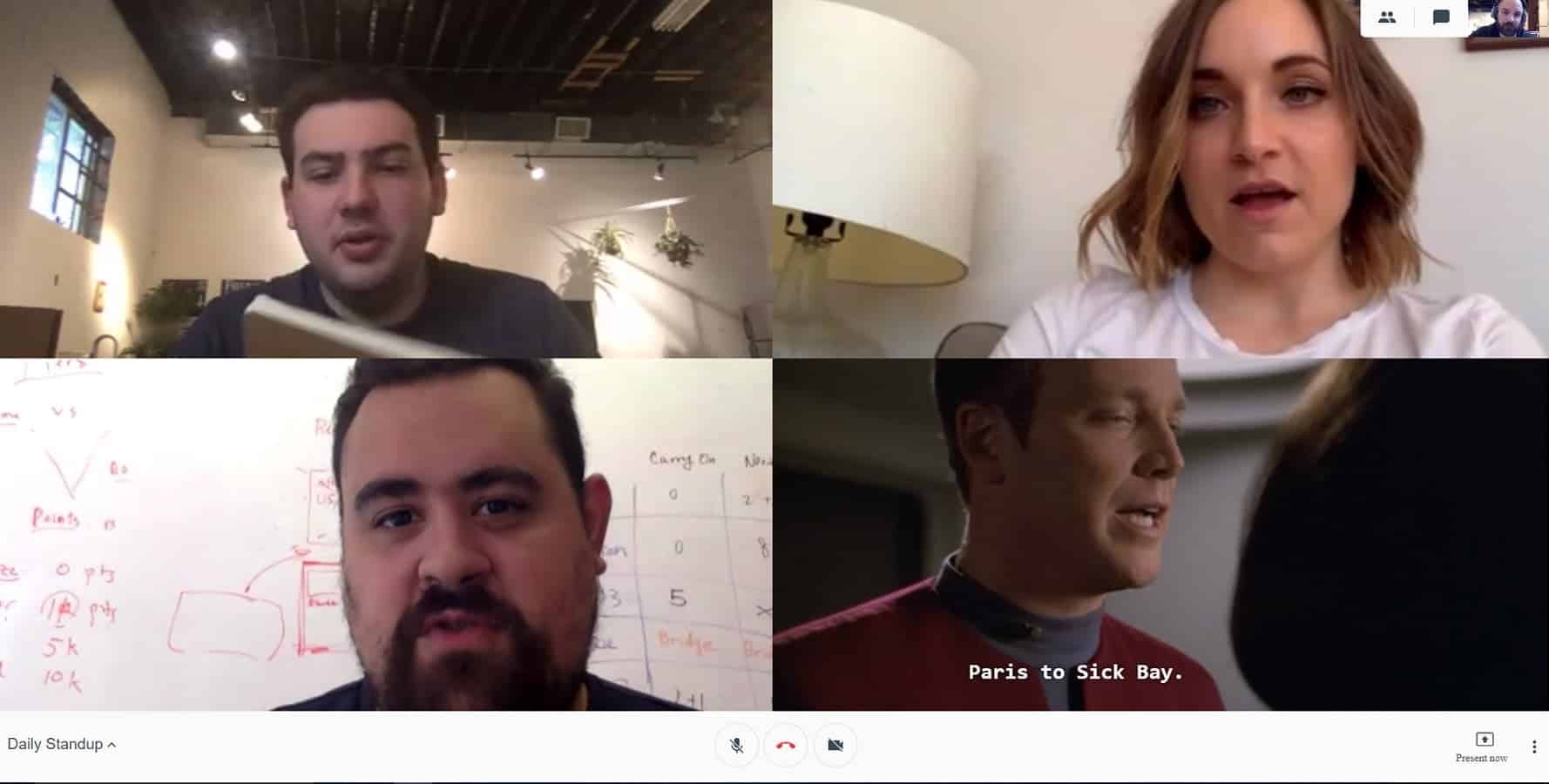 One of the benefits of working from home is that I can watch Netflix whenever I damn well please (sorry, Kevin, but c'mon, you had to know). If you have to deal with an office setting, however, and still want to get your Netflix on, there's a handy Chrome extension for that.
Now, I'm not recommending you use this thing, of course, but like, you're an adult, so make your own decisions.
Netflix Hangouts lets you watch Netflix on the down-low
The browser extension is called Netflix Hangouts, and all it does is make it look like you are on a conference call with some random people. That's it. Three windows contain random people, one window contains Netflix. You can download it here.
Strangely enough, I found myself focusing on top-left water bottle dude as much as Tom Paris of the Voyager crew, but it be like that sometimes. It really do.
The extension works without issue, but honestly, how many jobs would you actually get away with this? It works, but how many of us are on random four-way conference calls throughout the day?
Anyways, Kevin, if you read this, I'm going to go watch some more Netflix and there's absolutely nothing you can do about it.
What do you think? Is this Chrome extension something you'd use while at the office? Or will you stick to PornHub from the bathroom like normal people? Let us know down below in the comments or carry the discussion over to our Twitter or Facebook.
Editors' Recommendations:
Follow us on Flipboard, Google News, or Apple News