Netflix is testing out a new pop-out player to kill productivity even further
Wait, you mean people don't watch shows on a second monitor?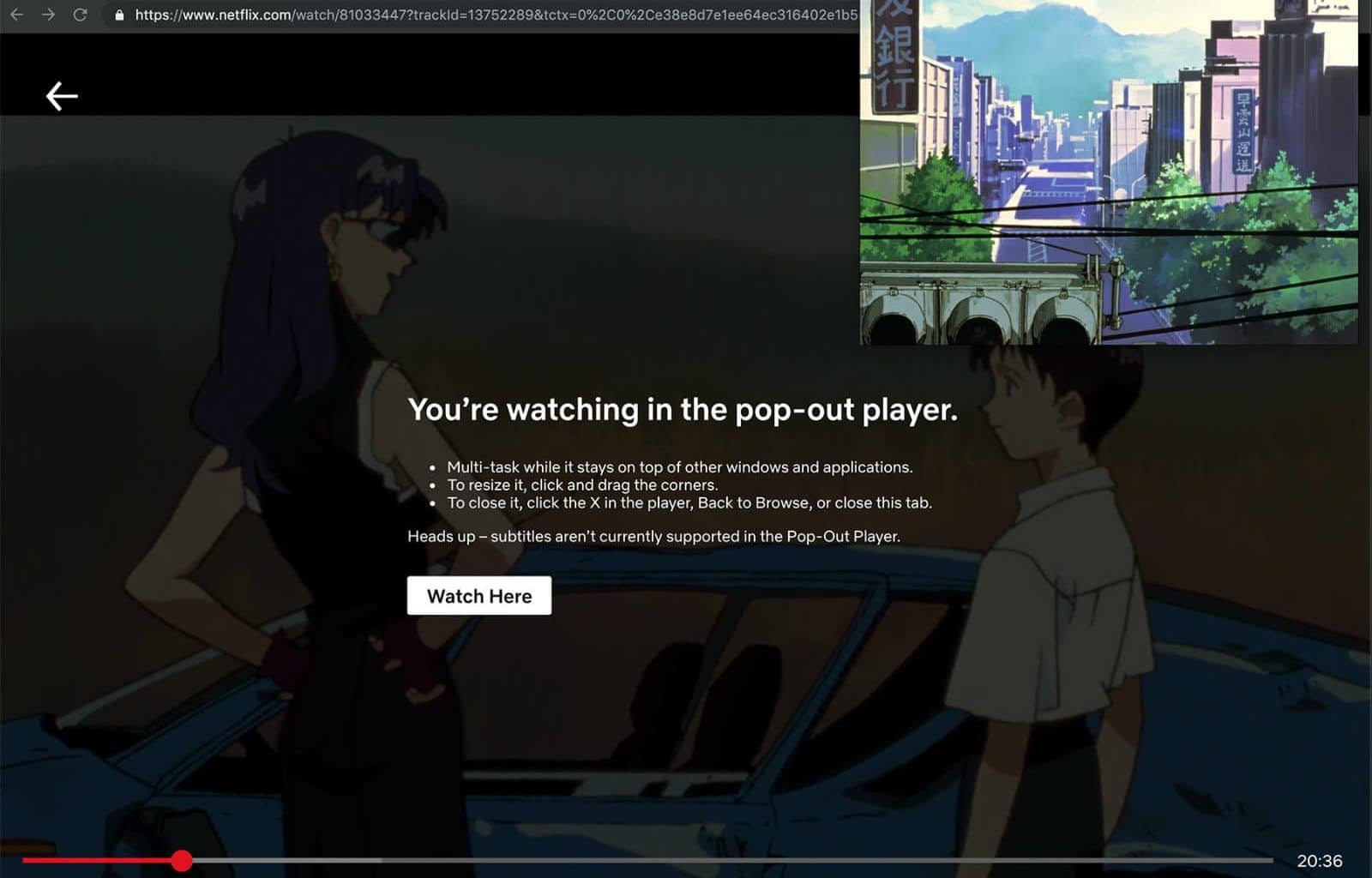 According to a report in Engadget, Netflix is testing out a pop-out player which should make things even harder to get work done in the office.
I mean, just look at it. Nothing is going to make my WPM tank faster than being able to watch Neon Genesis Evangelion over my text editor.
Pop-out everything
Seriously though, productivity is hard enough to sustain when you can only see one browser window at once. Sure, you could have a second monitor running full-screen video, but that's not going to cut it if the boss walks by.
If Netflix goes through with making the pop-out player a permanent piece of the UI, my work is going to plummet (sorry, Kev).
So far, the feature is only showing up for a few users
It's activated by a new icon on the in-video controls
The video feed can be dragged around once popped out
Nothing kills productivity faster than multitasking, with only 2-percent of the population actually being good at tackling multiple things at once
In fact, multitasking can kill up to 40-percent of your productivity. I'm honestly surprised that it's that low, as dividing your attention by 2 (or more) feels like it would reduce productivity by 50-percent. It certainly reduces mine by more than hal… ooh a squirrel!
What do you think? Want to see this feature come to Netflix? Let us know down below in the comments or carry the discussion over to our Twitter or Facebook.
Editors' Recommendations:
Follow us on Flipboard, Google News, or Apple News