Netgear has a new router that's super fast and looks like a spaceship
Probably overkill right now, but hey, you'll be future-proofed for a bit.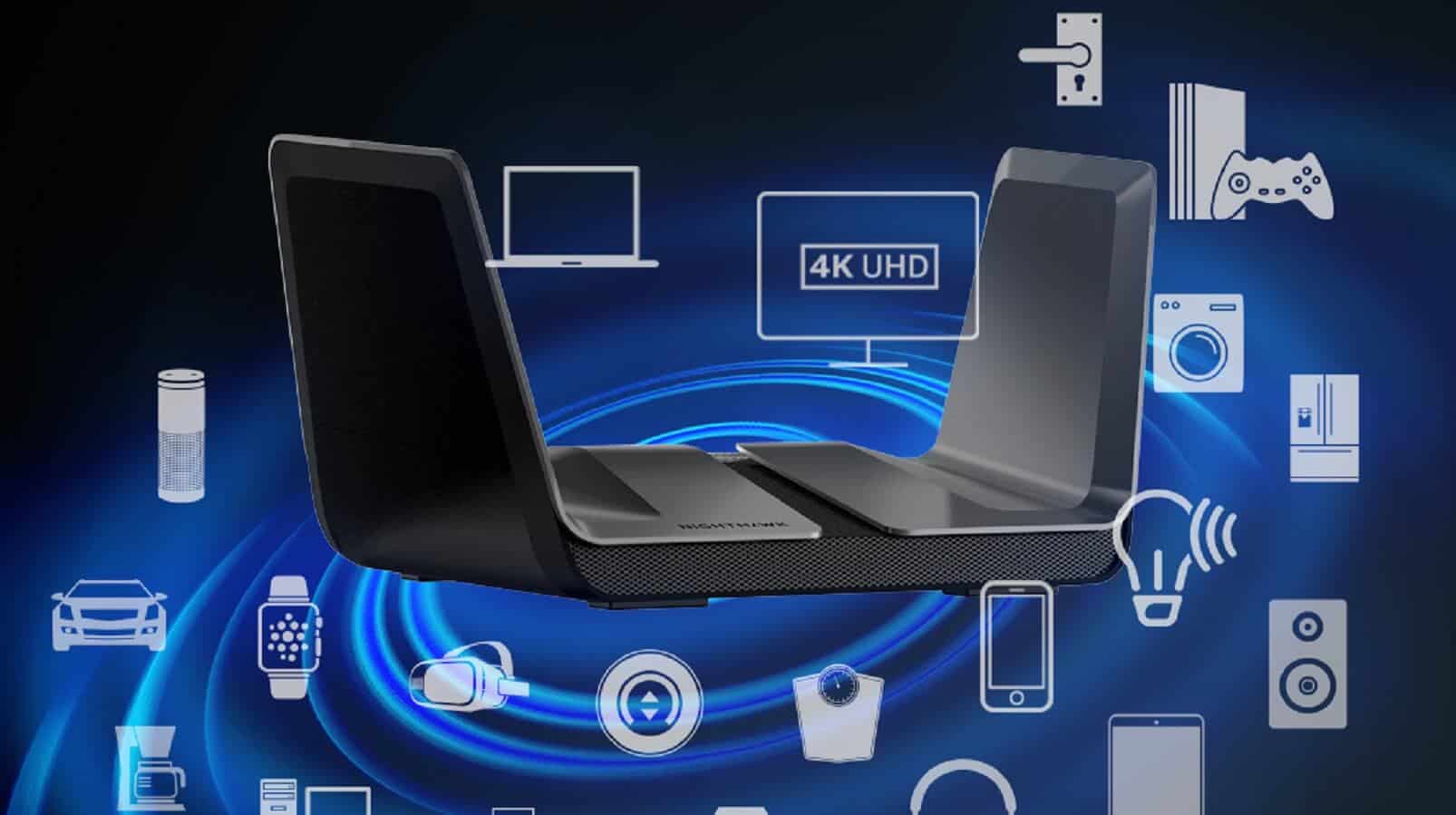 If you've ever looked at the spider-thing that's your home router and wondered could this look like an Imperial Shuttle instead, well, you're in luck. Netgear has just released two routers that support the next generation of Wi-Fi: The Nighthawk AX8 and Nighthawk AX12.
Both models are high-end and capable of theoretical speeds far beyond what most home internet connections can serve up. The most important feature here (besides those wings) is support for the next major Wi-Fi standard, 802.11ax, which has recently been rebranded as "Wi-Fi 6."
Wi-Fi 6 doesn't bring a huge speed bump, like the previous standard did, instead focusing on throughput and network capacity for our ever-increasingly connected homes.
More information regarding the new routers from Netgear
Does this mean the era of weird insect routers is over? Perhaps so, if Netgear has anything to do about it. The company says the upright position is the best way to optimize for performance.
The AX8 is the lower end of the two Wi-Fi 6 routers, although that's relative as it still costs $399. For that money, you get two antenna arrays, a 4 x 4 one for 5GHz Wi-Fi, and a 2 x 2 one for 2.4GHz, five gigabit Ethernet ports, and a total of 6GHz of wireless throughput.
The AX12 is very similar, with the 5GHz array upgraded to an 8 x 8 configuration, and a faster processor to power it all. Pricing on the AX12 has yet to be released, just that it's slated to release in Q1/Q2 of 2019.
The technology is currently overpowered
Just like with 802.11ad (the previous specification) it'll be a long time before most consumers actually need a router of this magnitude. Client devices that actually use Wi-Fi 6 won't be out for a while, so you're better off waiting until you can replace your whole ecosystem.
If you're an early adopter, you'll likely ignore that advice as a matter of course, and I'm sure you'll end up with a very capable home network if you do. Netgear is one of the first on the block with support for this class of router.
What do you think of the new routers? Plan on picking one up? Let us know below.
Editors' Recommendations:
Follow us on Flipboard, Google News, or Apple News