Nike's expensive AF self-lacing sneakers are making a comeback and they'll be a whole lot cheaper
Will the next set automatically steal my wallet?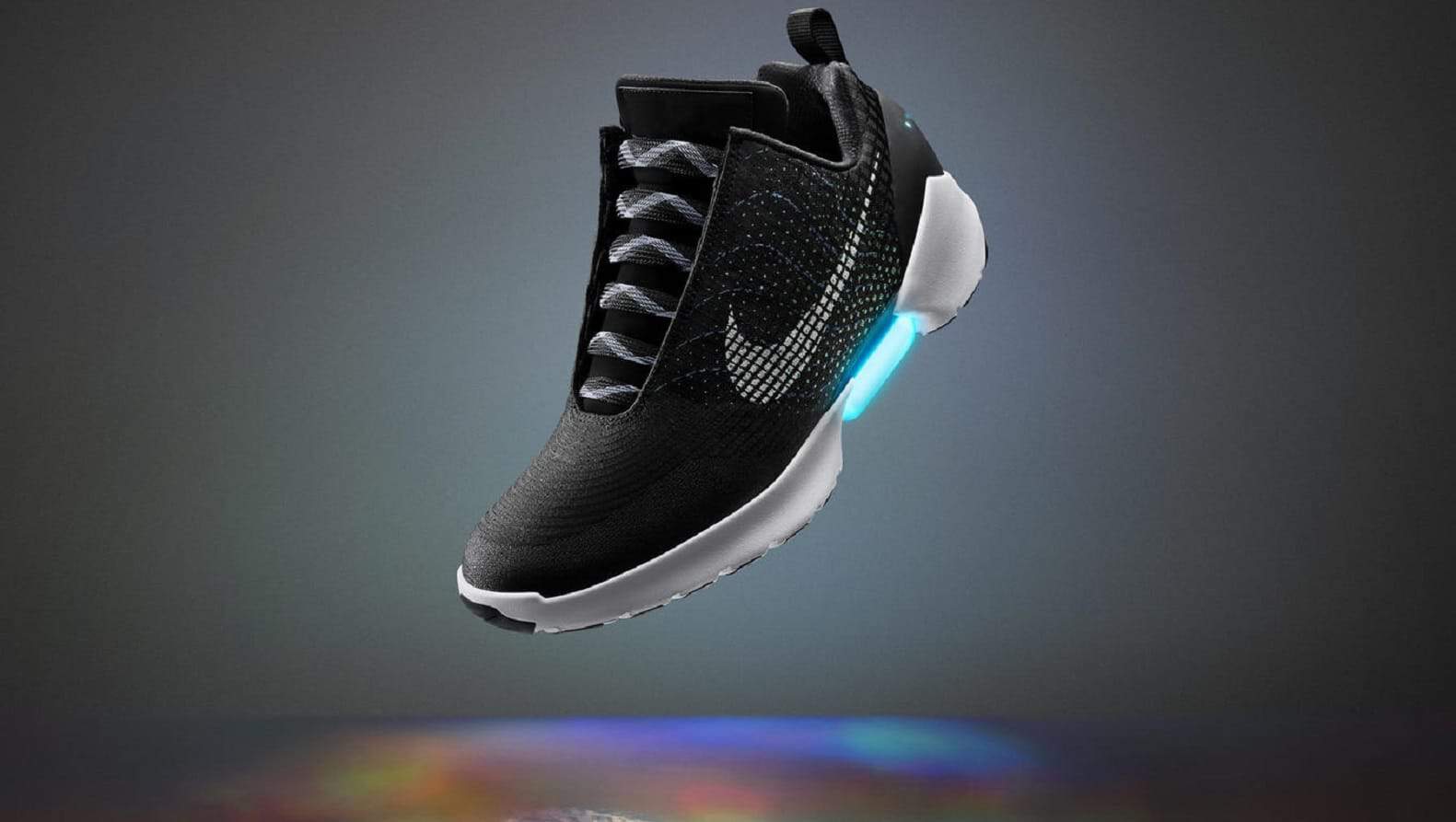 It's the most wonderful time of the year…  Except for Nike, who still thinks we're all too stupid to tie our own shoelaces. Sure, the upcoming $350 pair of HyperAdapt basketball sneaks will replace your Mom, but who will replace your self-respect?
The HyperAdapt 1.0 made its debut in November of 2016, and while it did tie your laces for you – it also stole your bank balance, coming at a princely $720 for a pair. I mean, look at them. Glowing lights, boa constrictor-like laces that stop you having to bend over, it's a classic example of nobody asking the question "Why shouldn't we…"
The HyperAdapt system is also aimed at athletes, most of which can tie their own shoelaces just fine. Why not market them at people who actually have mobility issues? Can the self-lacing system be put into shoes for toddlers so they never have to learn the terrors of the bow-knot?
Check the HyperAdapt shoes out
More about the shoe
Nike revealed the existence of the HyperAdapt successor during its quarterly earnings call. CEO Mark Parker said, and I quote: "We have a smart shoe designed for the perfect fit, and it's a major step in advancing and connecting our digital transformation to product." No word yet on specifics of the shoe, but we can assume the tech will be improved over the 2016 version above.
Let's unpack this a little. First off, it's a dumb shoe. Just because it can lace itself, that doesn't mean it has any sort of brains. I also take issue with the 'perfect fit' part of the statement. I can't be the only person with wide enough feet that putting any Nike shoes on is like a session with the Spanish Inquisition. I can't hobble in them, let along run or accomplish any of the other exercises that Nike advertise.
Everything after the comma is pretty nonsensical too. What the f*k is 'digital transformation to product' when it's at home?  Is Nike working on digital-only shoes that we can collect and trade like Pokemon? I do like the (probably unintended) step joke though.
What do you think of the shoe? Let us know down below in the comments or carry the discussion over to our Twitter or Facebook.
Editors' Recommendations:
Follow us on Flipboard, Google News, or Apple News