No Man's Sky proves to be exactly what I expected
There's been a ton of hype about No Man's Sky and people are super interested in playing the final game.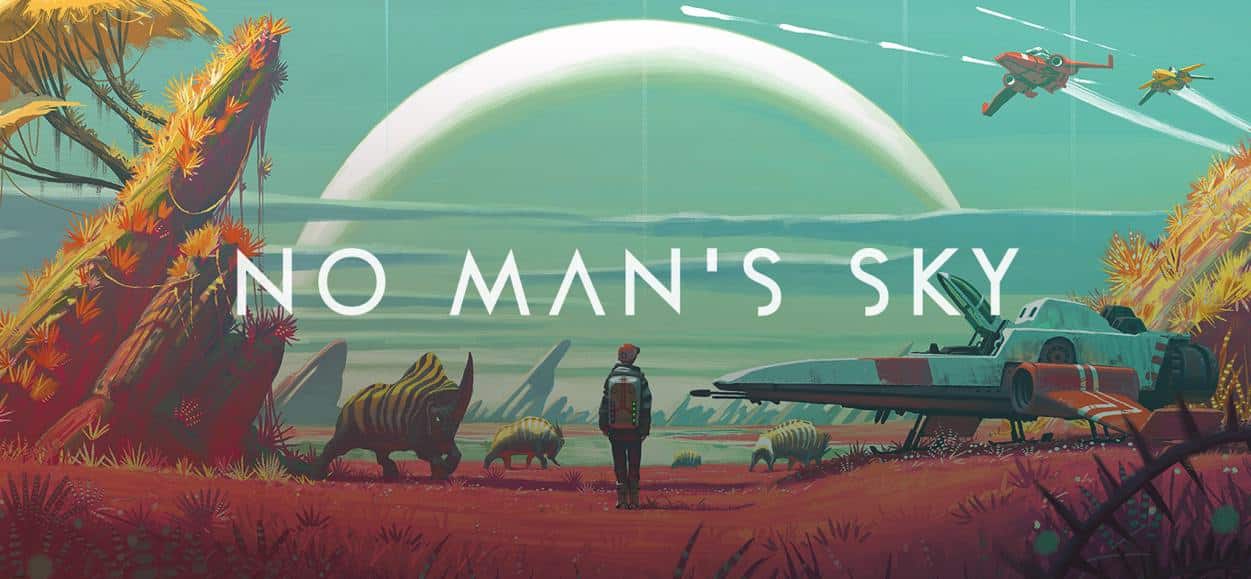 Hype can be a good thing, and games can provide a much-needed break from the stress of daily life. That said, I don't appreciate Hello Games condemnation of people who saw leaked gameplay posted by someone who bought an advance copy.
We've spent years filling No Man's Sky with surprises. You've spent years waiting. Please don't spoil it for yourself 🙁

— Sean Murray (@NoMansSky) July 29, 2016
Who is Hello Games to tell us how to live our lives? Maybe people wouldn't be so interested in spoilers if you guys would be honest about what the game actually is. They've shown us several different elements of gameplay — from flying your spaceship to farming for resources — but they haven't shown us anything about an actual game.
Is there a storyline? No, it doesn't look like there's a story at all. There's been a bunch of video and spoilers posted by a user on Reddit who spent $1300 for an early copy of this "game". In his videos, you can see him taming an animal to show what benefits you get, as well as resource mining, and some ship flying.
No Man's Sky is little more than all those trailers taped together. No Man's Sky is basically Starbound but presented in a Minecraft style. That's exactly what I thought No Man's Sky would turn out to be — the next Minecraft type game, but in space. I'm happy for players who like that sort of game, but for me, I play games for the experiences, and then I mess around in the sandbox if I feel like it. I don't want to have to "forge my own experience" if I'm paying $60 for a game. Give me something of substance and not just a bunch of random things I can do.
Please don't "spoil the experience for yourself" translates to: "Hey, No Man's Sky is a game that isn't a traditional game."
"Please don't watch video of real gameplay so that you can make an informed opinion. Instead buy it blindly and believe the hype so we can make our development money back."
I don't think that's a fair business practice. After supporting Hello Games' previous ventures like Joe Danger, it pisses me off as a fan. As a games writer, it's my duty to inform readers of shady practices. If you think I'm not going to try to find out as much as I can about a game before my readers go out and buy it, you're nuts. Hello Games then proceeds to guilt trip people so they won't watch real gameplay videos.
Oh, don't worry – I'm sure Hello Games will patch content in as the game releases but there's going to be a lot of people expecting more than weak ass exploration and garbage textures. I was on the hype train for No Man's Sky until Hello Games refused to tell people what the game actually was. Now that I've seen proof of No Man's Sky in action, I've dodged a $60 bullet and now so have you if those types of games aren't your thing.
Look, this article isn't all piss and vinegar.
Those who like that "truly free" type of game are probably going to enjoy what Hello Games has created. I hope those of you who are hyped for this game get exactly what you want out of it. I simply cannot forgive a company for lying to and evading fans questions in order to appeal to a broader audience.
August is a slow month for games, but why can't you be honest about what your game actually is? Why should anyone buy it? The fans are already chomping at the bit. Hello Games shouldn't need to pretend like No Man's Sky is more than what's been shown cause it's not. Even the trophy list proves there's nothing here but a sandbox.
I'm sure there will be a ton of people who spend hours just flying their little spaceship around and aimlessly wandering from one end of the galaxy to the other. There will be people who undoubtedly will try to tame every animal, or who will spend all their time researching planets and collecting minerals. That's great if that's for you, but market the game to those players. Don't make your game out to be the most riveting space exploration game of all time and then deliver some knock-off bullshit.
Since Hello Games has continually hidden behind cliches and vague statements, it seems clear to me that No Man's Sky is nothing short of a bait and switch.
But hey, at least it's not Star Citizen.
Follow us on Flipboard, Google News, or Apple News