NSPanel Pro: Sonoff's answer to major smart home ecosystems
Feeling exhausted with your conventional home ecosystems? Looking for a more personalized option? Consider trying the Sonoff NSPanel Pro.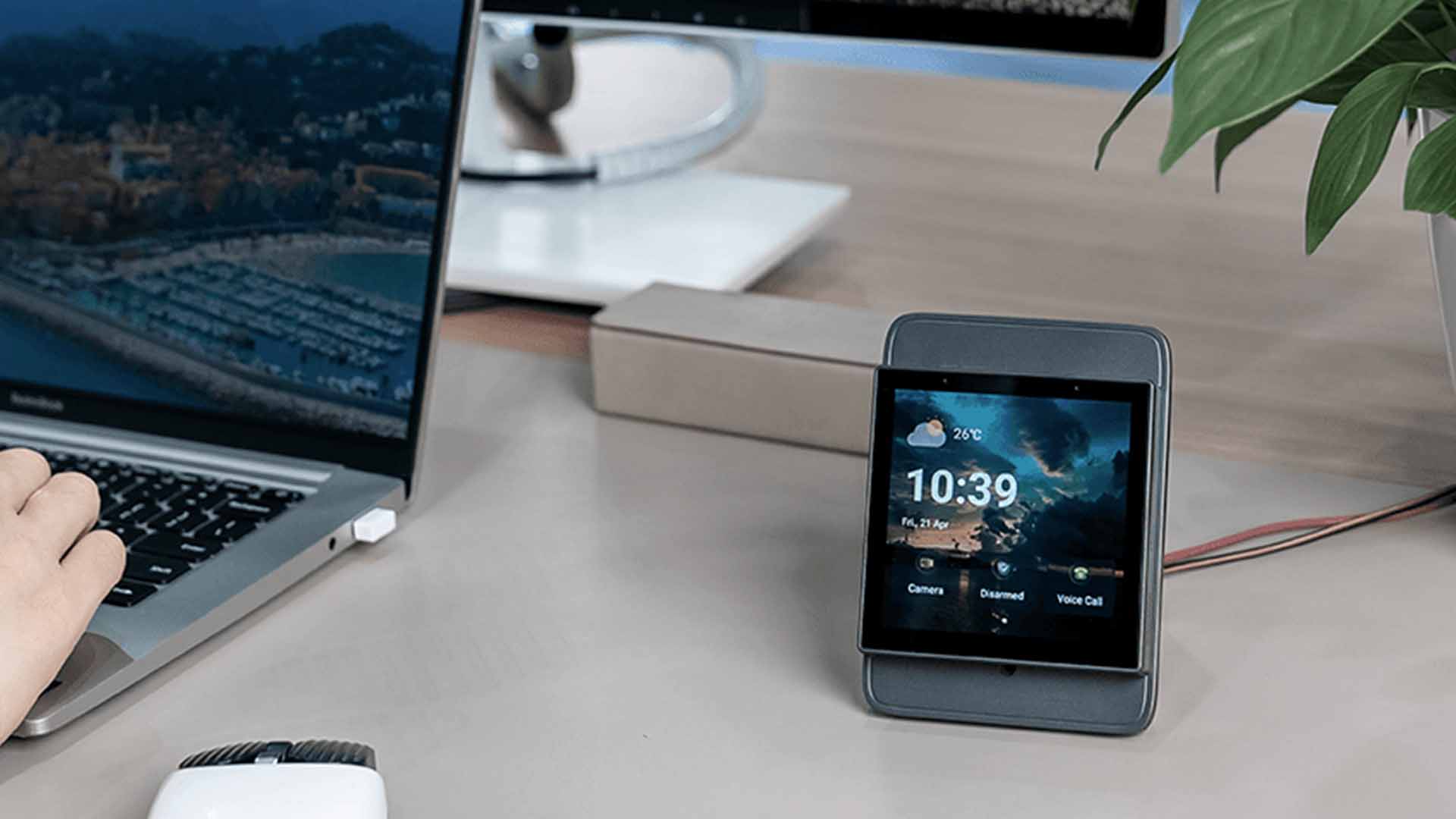 Smart technology and home ecosystems are great ways to make your home far more efficient. But which smart home ecosystem is right for you?
Google, Apple, and Amazon force you to buy into expensive ecosystems and don't always offer a flexible experience nor often allow you to work with hardware from other brands.
With the NSPanel Pro from Sonoff, you can unite your home the way you want to, with unlimited potential to add most Zigbee 3.0 compatible devices into one hub under your control.  
With most smart home controllers, you can take control of every little aspect of your house.
But the problem is that many traditional home ecosystems limit your control to a certain extent, limiting what you can see, how, and when. This is why you should consider Sonoff NSPanel Pro instead.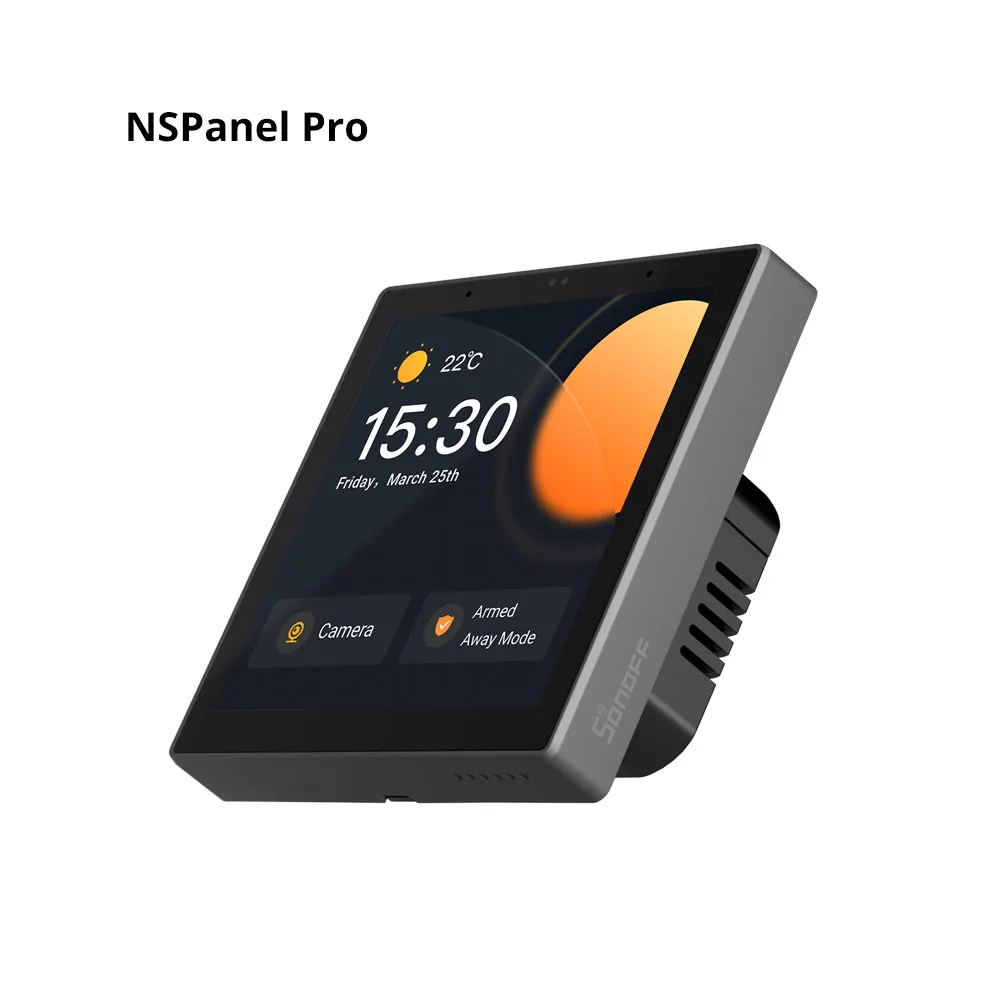 NSPanel Pro by SONOFF
The Sonoff NSPanel Pro offers centralized control for all your devices and scenes, integrates a Zigbee gateway for home security, and is compatible with numerous brands. It also includes practical features such as power consumption statistics, thermostat, call intercom, and more.
Check Availability
The NSPanel Pro is a great alternative to most ordinary home ecosystems you'll find on the market. But what is so special about this alternative? How can you know that it's the right choice for you?
You might be so used to your current smart home gear that you might think you're not interested in switching. But switching to an NSPanel Pro could be one of the best things you do.
This is because an option like the NSPanel Pro could revamp the way your entire home works while allowing you to access the full potential of what your smart home devices can do.
An all-one panel for all your devices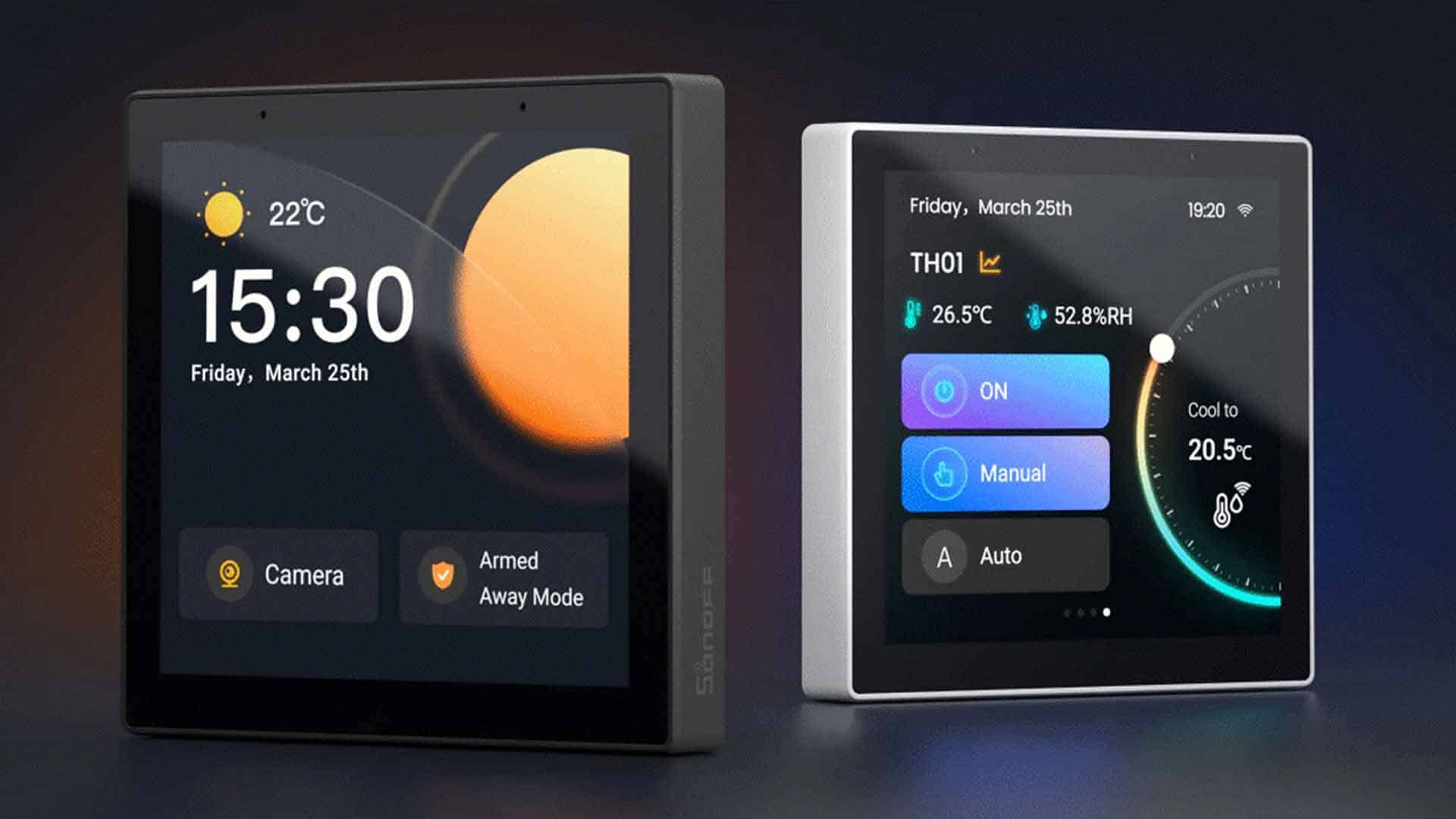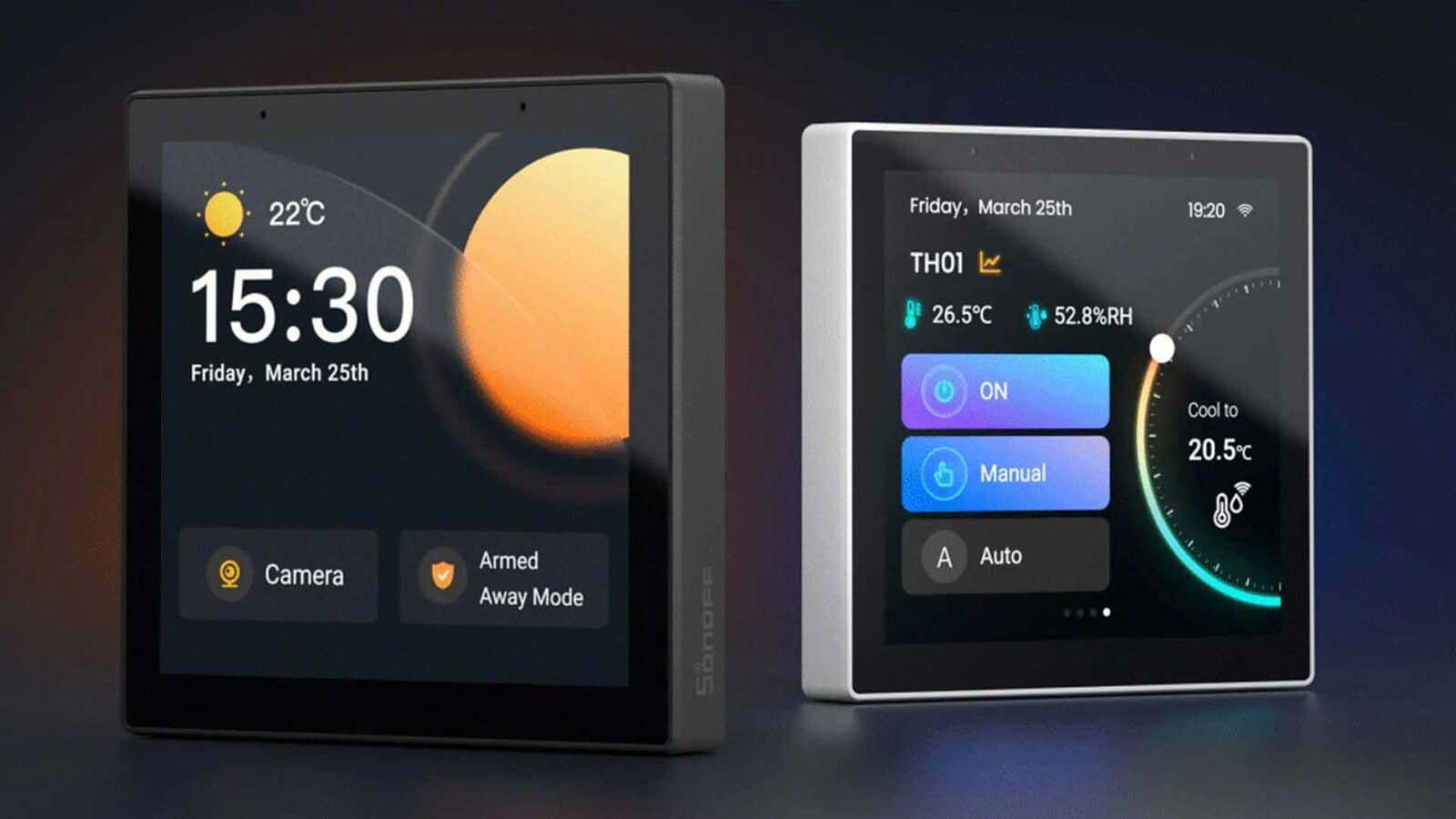 Consider what your current home hub does. It might cover the basics of home control, and you might be happy with many of its features. You might like the ease of use of Alexa or Google Home.
But these options have limits that may also frustrate you. The software may not let you perform a simple task, or it may not understand you or allow you to customize your home hub the way you want or customize your experience.
Small problems like these can quickly add up and become a big issue over time.
You may also be seeking an experience that lets you use your own expertise about your house and its needs to create a custom smart home for you and, ultimately, a more comfortable and secure home.
You won't have to deal with any irritating little issues when you choose the NSPanel Pro while being able to be the master of your smart home in new ways.
Designed in partnership between reliable hardware manufacturer Sonoff and IoT solutions experts eWeLink, the NSPanel Pro is an Android-based home hub.
Zigbee gateway enables users to control and add most Zigbee 3.0 compatible devices or brands and control them all in one place. 
A customizable and more adaptable option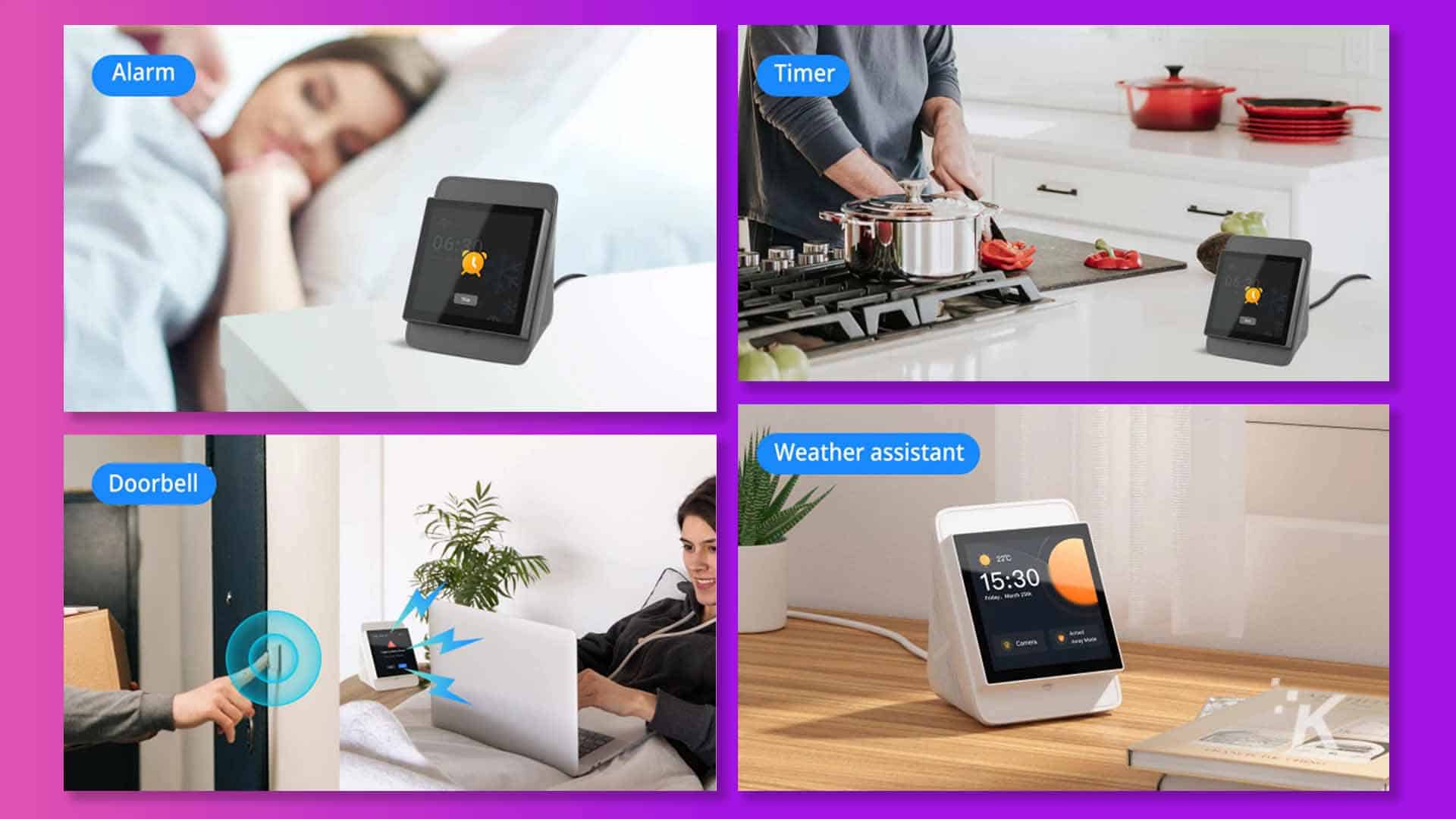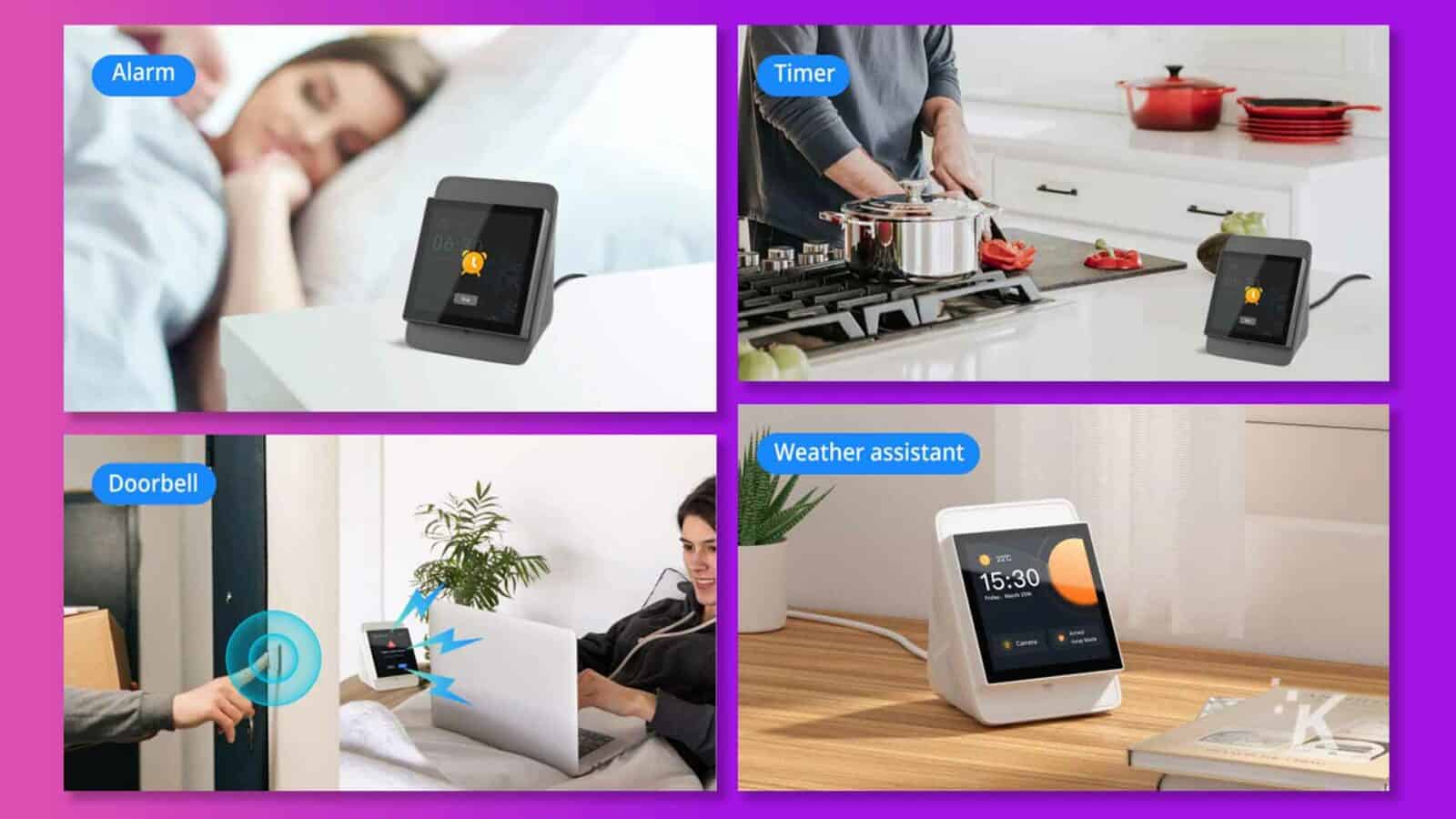 The NSPanel Pro lets you customize your home connectivity so you can see, hear and control what's most important to you from a sleek and intuitive touchscreen control box.
The Sonoff NSPanel Pro has all the features that regular home controllers have and more. It also has upgraded many of the more basic features so that you can enjoy them in more numerous and different ways.
It acts as a central point from which you can control all your other Zigbee 3.0-compatible electronic devices in the house.
This means you can connect with almost any Zigbee 3.0 compatible device you have, from your radio, kitchen appliances, thermostat, motion sensors, and more.
All you need to do is connect any compatible device to the NSPanel Pro or eWeLink App, and you have a master hub in a jiffy.
This ensures you spend less time fiddling with the software and more time focusing on more important things in your life while also centralizing all your devices into one place.
You can further customize the NSPanel Pro's screens and which devices are readily available to you – making you the master of your home's information.
With the NSPanel Pro, you can easily manage your entire home smart system, including security devices, cameras, motion detectors, doorbells, thermostats, and more.
Plus, you can use the two-way talk feature between panels, browse the web, and keep an eye on the weather.
View real-time monitoring on the panel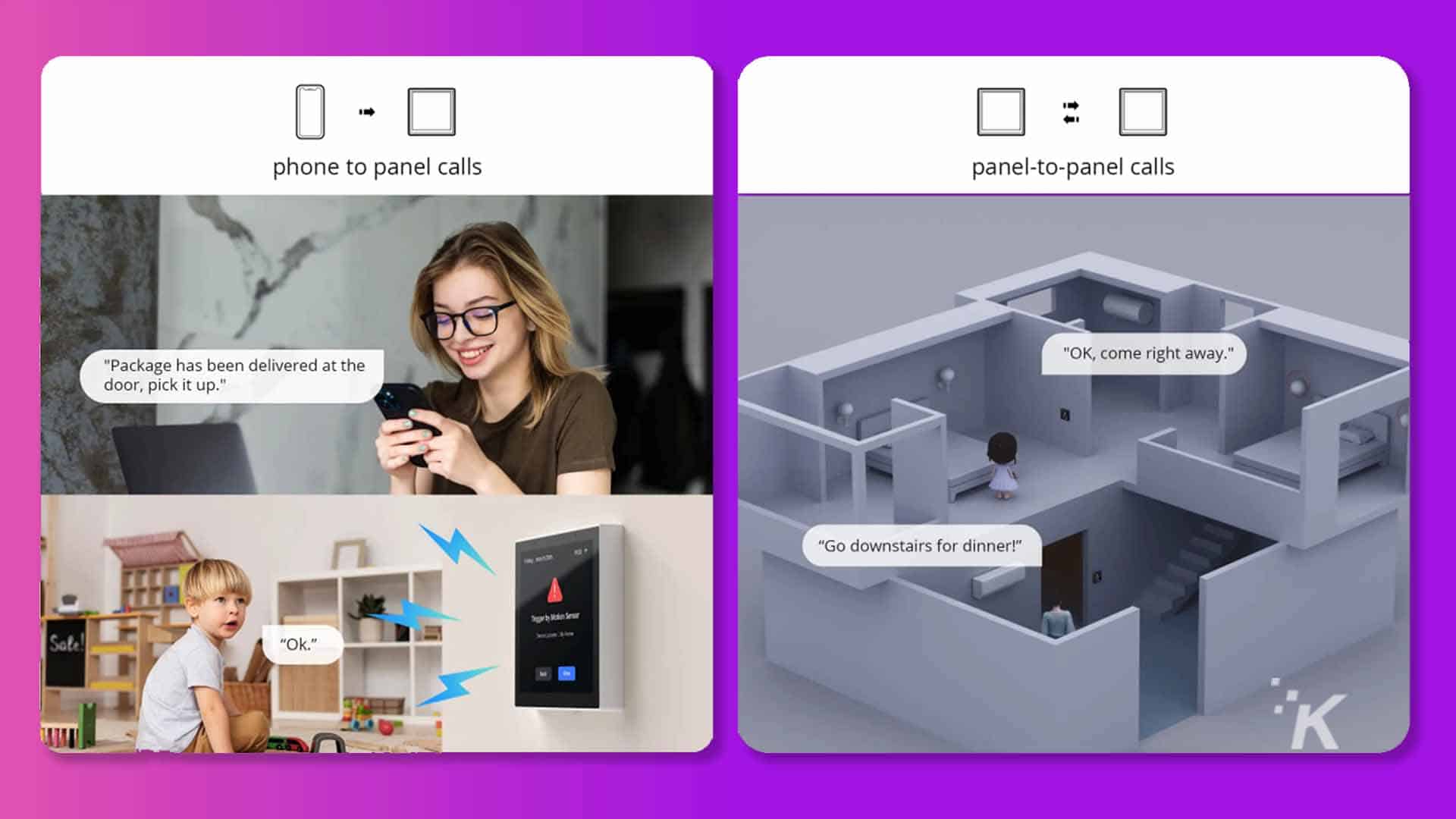 Experienced users of IOT technology can have even greater control over their smart home by managing smart switches, monitoring power usage, and utilizing smart plugs and sensors.
This allows for a highly customizable and comprehensive smart home hub that is unparalleled in the market.
Users can trigger "smart scenes," or moods with just the press of a button that turns the vibe from sleep to party to security mode instantly.
NSPanel Pro is the perfect way to connect all those smart devices at home into one easy-to-use, customizable hub.
This allows you to know where everything is and what everything is doing at any given time and puts all the devices from different brands under your control in one easy place.
The Sonoff NSPanel Pro is built with the most technologically advanced materials and designs. You can also link other home ecosystems to this one.
If you don't feel like giving up your Alexa or Google Home, you don't have to. You can add these subdevices to the NSPanel Pro so that you can integrate voice-recognition technology.
One-click to enable Smart Scenes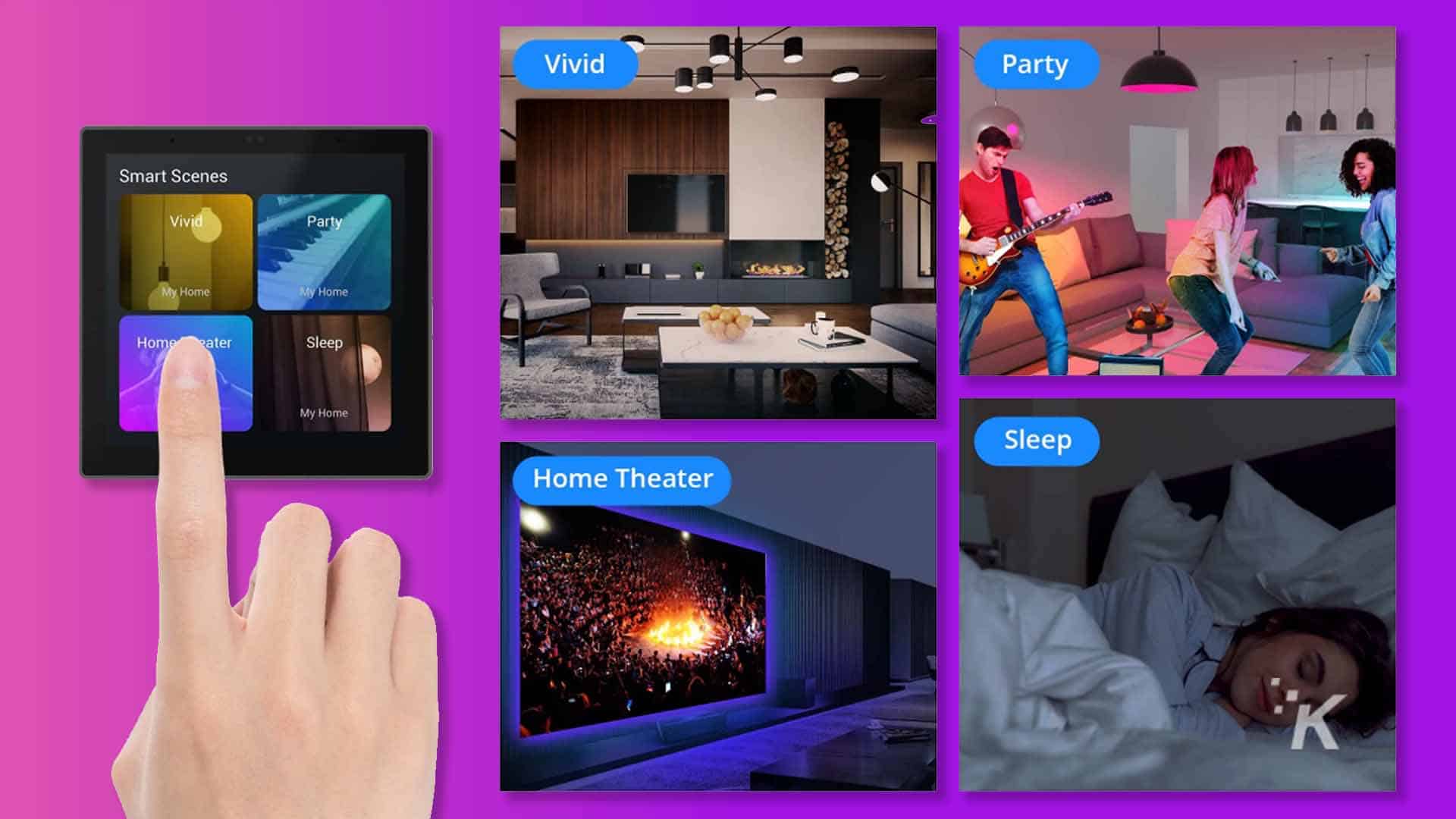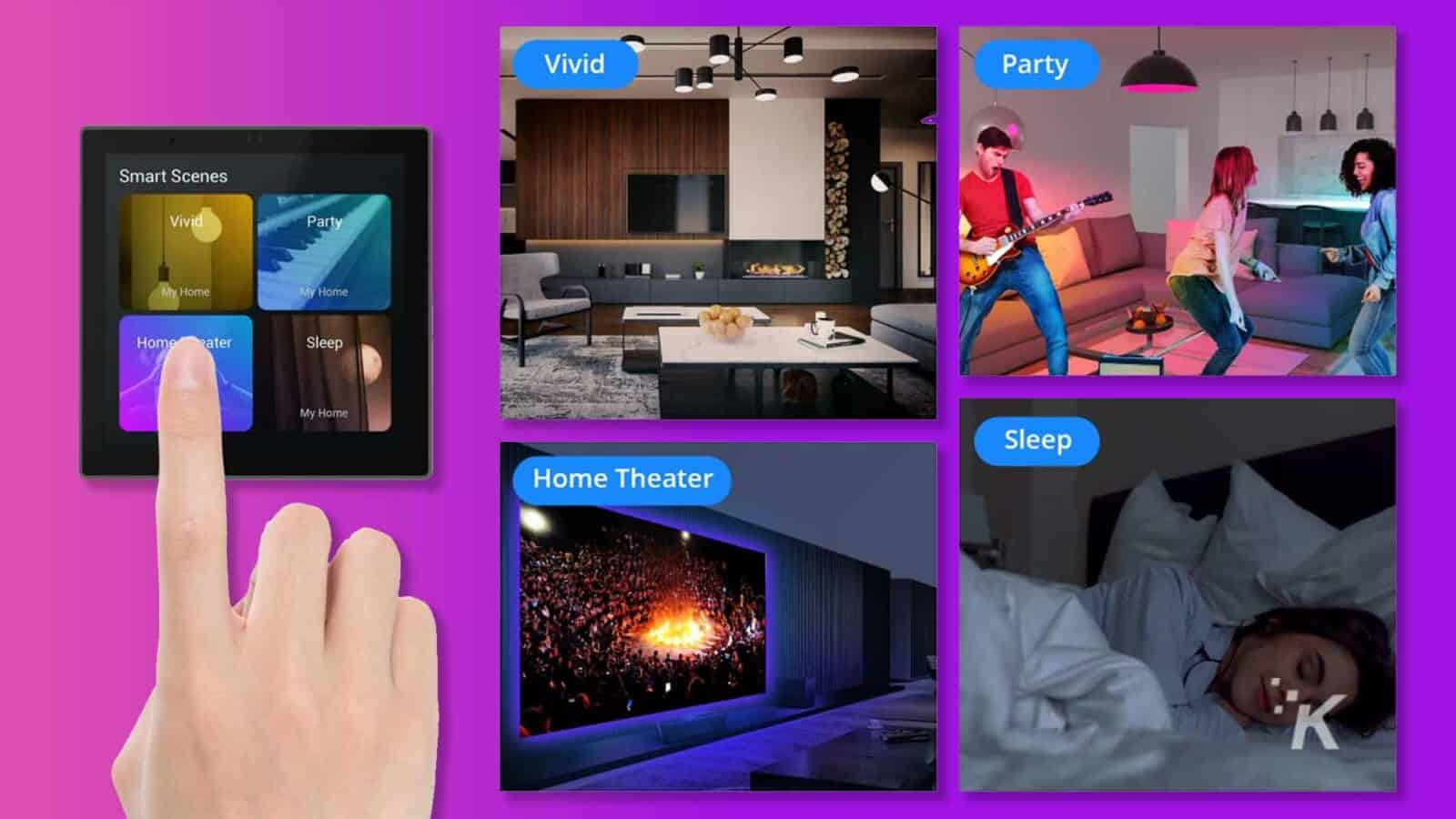 This system also features smart scenes. Smart scenes are a blend of different features that the system employs at once.
If you choose a smart scene for a party, the system may play some catchy music, change the lighting, and so on. If you choose a smart scene for going to sleep, the system will quiet the house down and turn off the lights so you can relax.
Activating these scenes with the push of a button makes it easy to control your house in new and efficient ways. It also has a customizable interface.
If you don't like the interface it comes with, you can easily change the theme so it reflects your style. The best part about the NSPanel Pro is that you can incorporate compatible devices you already have at home.
No need to buy expensive smart devices just because you bought into one ecosystem or another. Now you have the freedom to choose any brand or device; as long as it's Zigbee 3.0 compatible, you can control it from the NSPanel Pro.
All eWeLink products are supported by the NSPanel Pro, or you can choose from 1000's other compatible products you can find at any home store.
Complete control of your house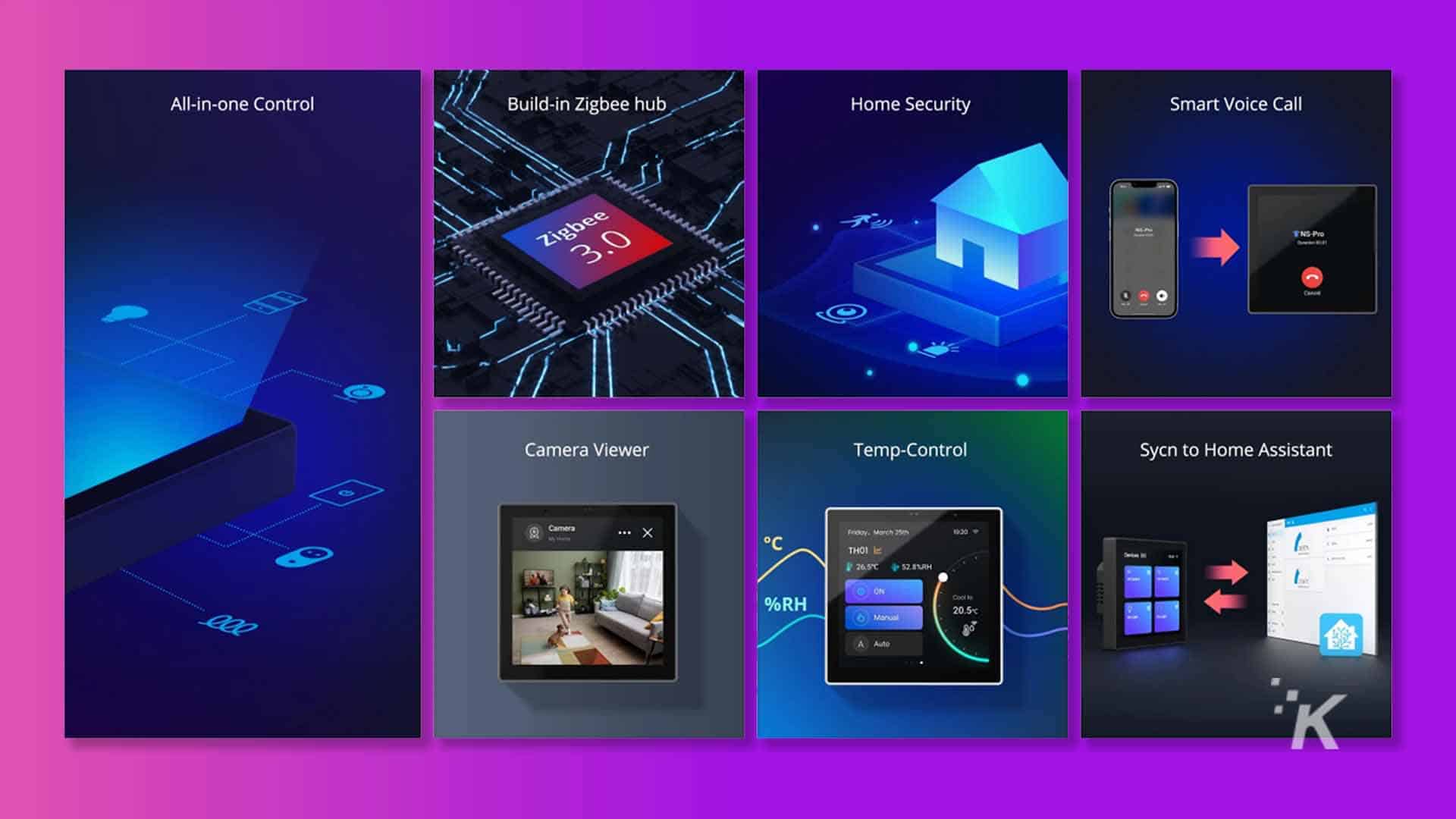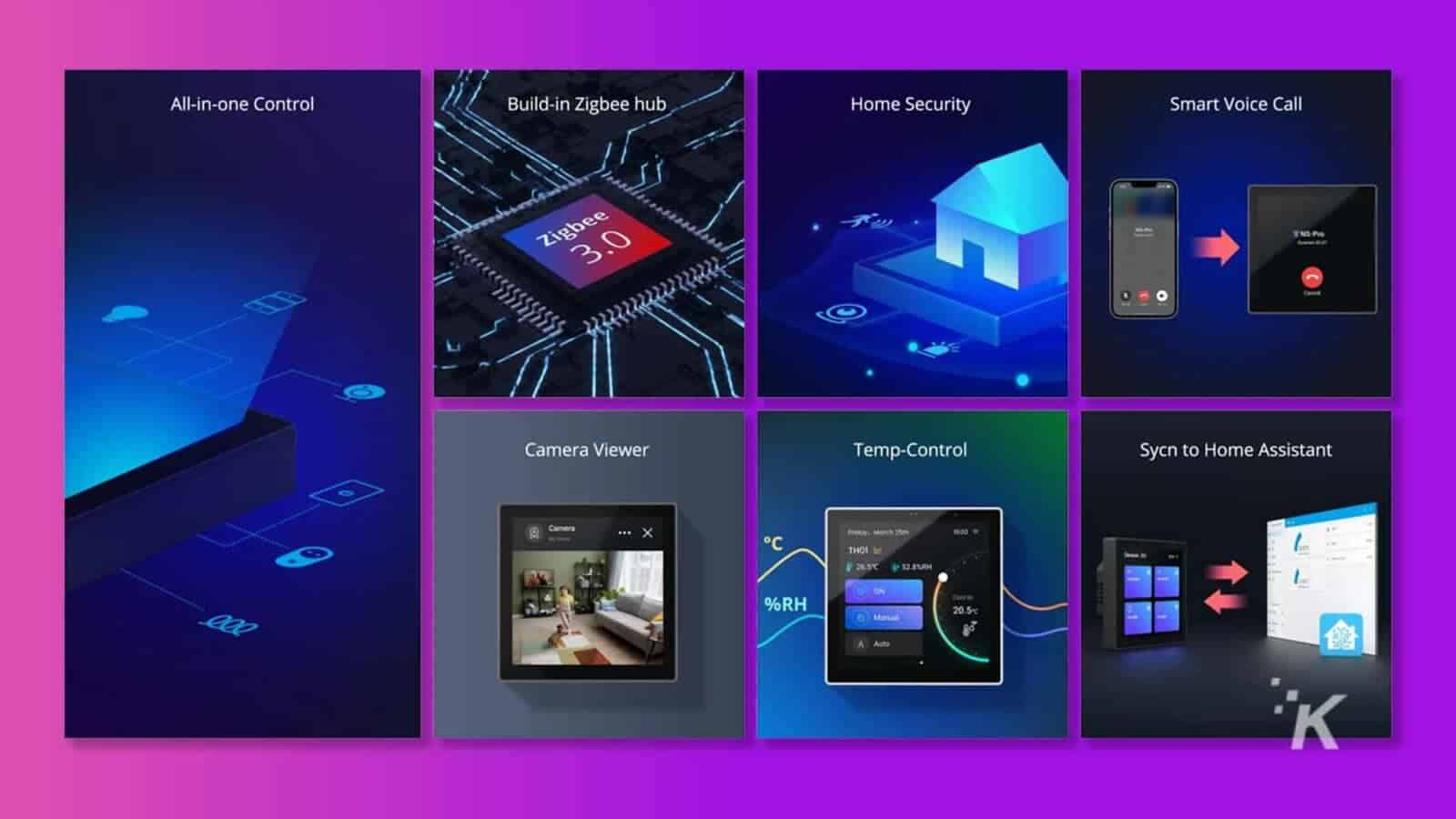 Getting NSPanel Pro is a great way to gain complete control over your house. The main features that set the NSPanel Pro apart from the big three alternatives include the following:
Superior device and scene control, meaning users can easily task devices to do multiple tasks and contribute to multiple preset scenes, allowing for one-touch control of complex scenarios that would have to be done manually in the past or through a long series of voice prompts.
Built-in Zigbee bridge that allows the NSPanel Pro to easily discover and slave compatible devices and put them to use.
Real-time two-way communications with any paired smart camera allow push-button access to all your home's cameras, where you can listen, watch or talk simultaneously.
Temp and humidity display w/ thermostats functionality allows users to choose to monitor the ambient environment and create triggers to adjust the temp up and down, depending on your needs.
Up your home security by arming or disarming your alarm remotely or based on different triggers, modes, or pre-sets.
Monitor your electrical consumption to make sure you don't overuse power.
Communicate with other household members with easy push button intercom and phone calls features between the hubs and the app and vice versa.
a more DIY alternative to smart home controllers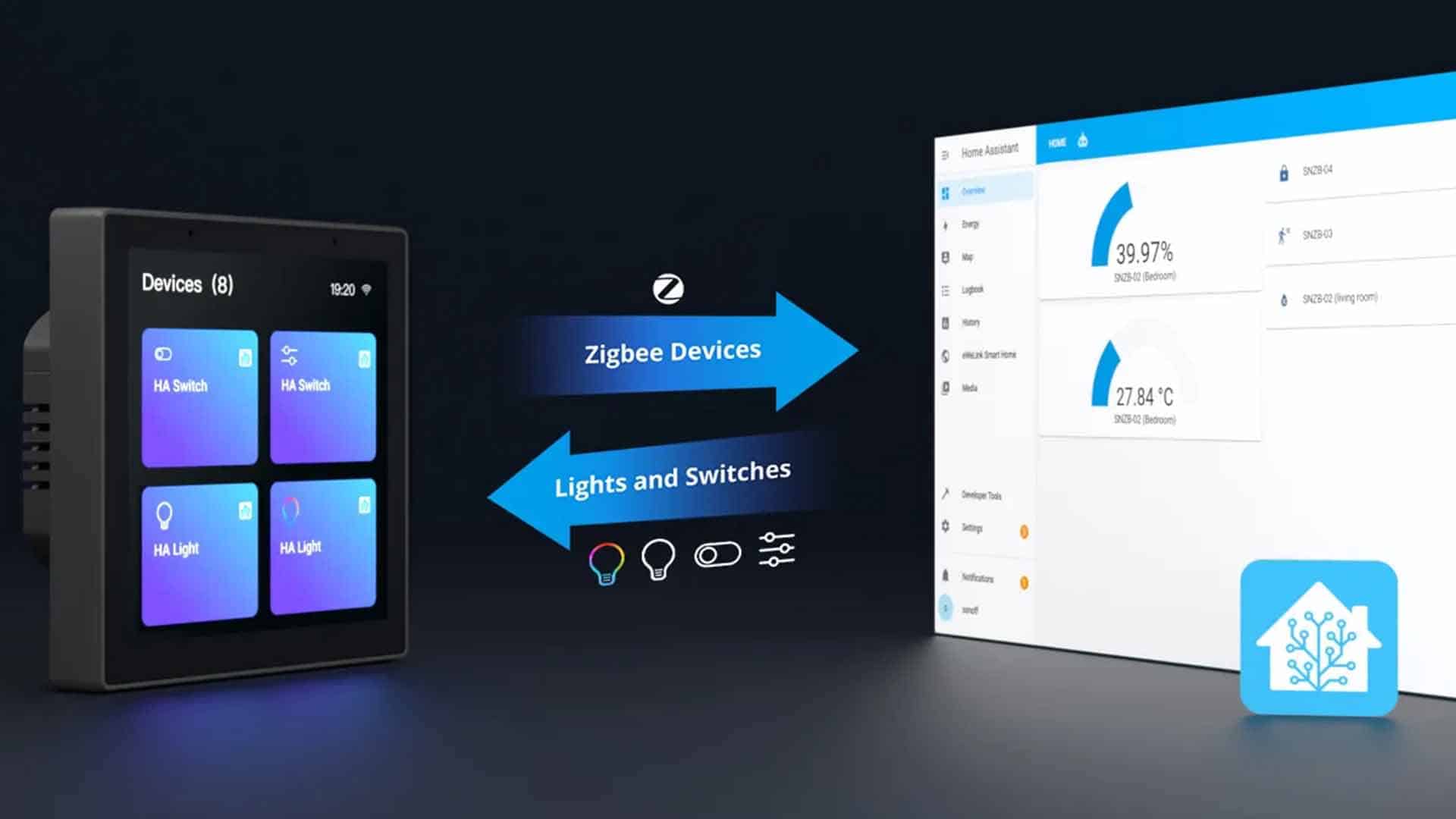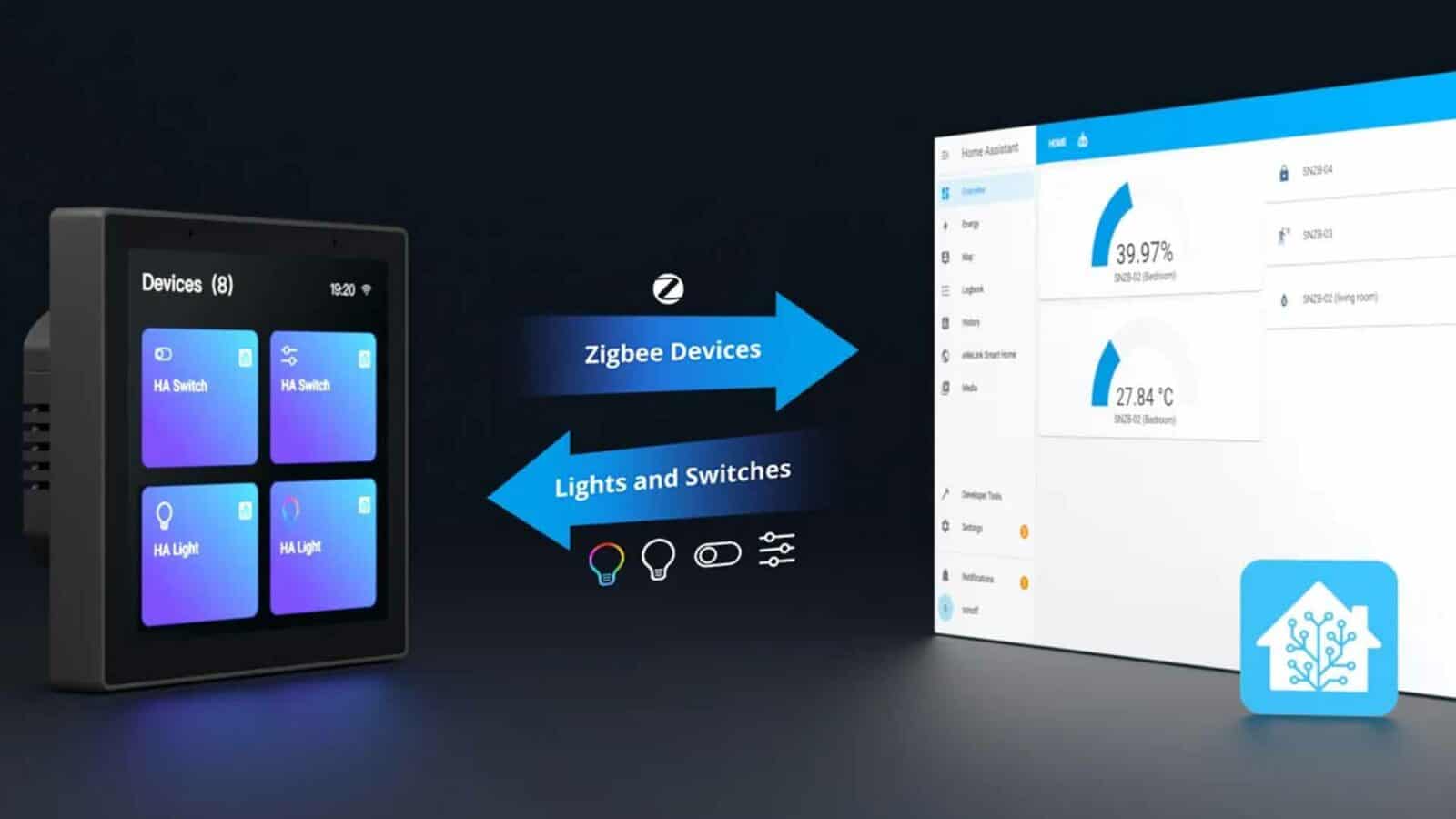 eWeLink and its partner Sonoff have spent years developing solutions for other brands.
Together they now want to bring their IoT solutions to consumers looking for a more DIY alternative to smart home controllers that will free them from being confined to one ecosystem or the other.
Are you tired of your traditional home ecosystems like Alexa and Google Home? Do you want something more flexible and customizable? Then why not choose Sonoff NSPanel Pro?
This is a great smart home option that allows you to control your home however you want. Learn more about it from Sonoff.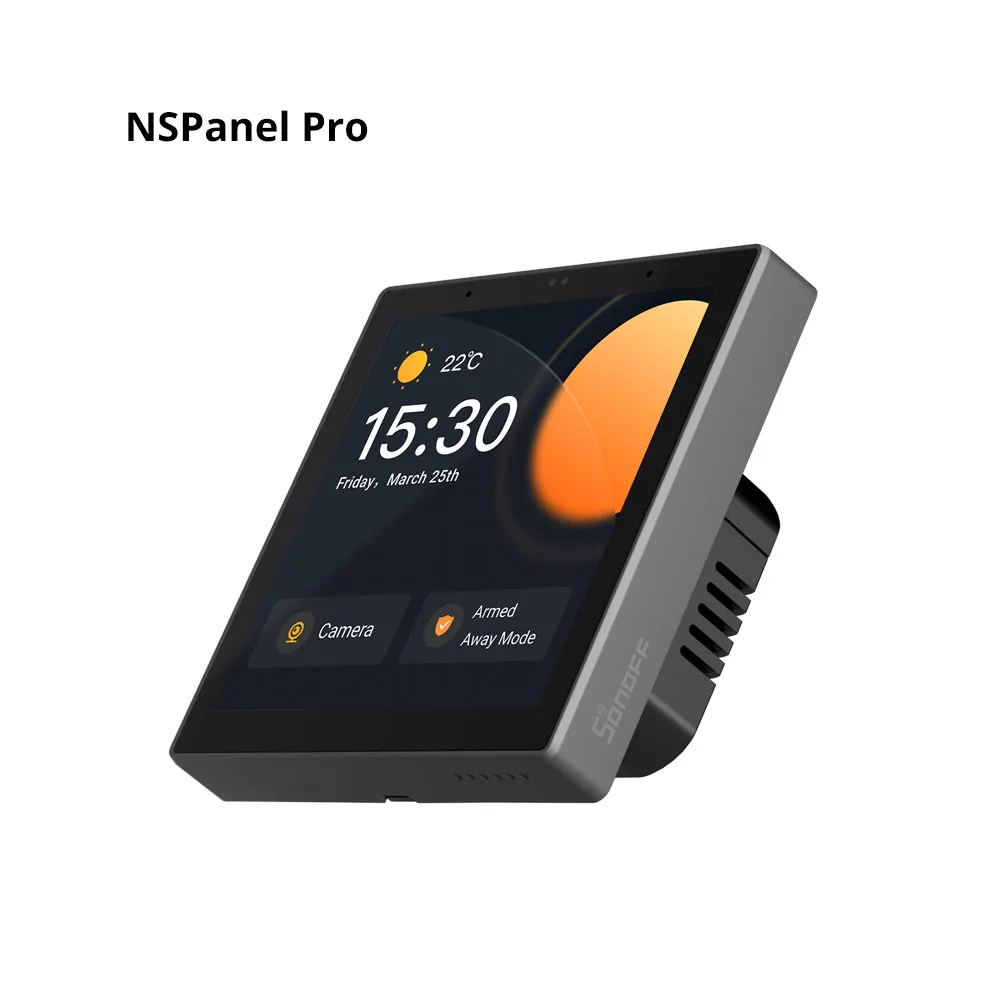 NSPanel Pro by SONOFF
The Sonoff NSPanel Pro offers centralized control for all your devices and scenes, integrates a Zigbee gateway for home security, and is compatible with numerous brands. It also includes practical features such as power consumption statistics, thermostat, call intercom, and more.
Check Availability
Have any thoughts on this? Drop us a line below in the comments, or carry the discussion over to our Twitter or Facebook.
Editors' Recommendations:
Disclosure: This is a sponsored post. However, our opinions, reviews, and other editorial content are not influenced by the sponsorship and remain objective.
Follow us on Flipboard, Google News, or Apple News