This beast of a charging station packs 10-USB ports
If you ever find yourself looking for more USB ports to charge your stuff, this charging station is all you need.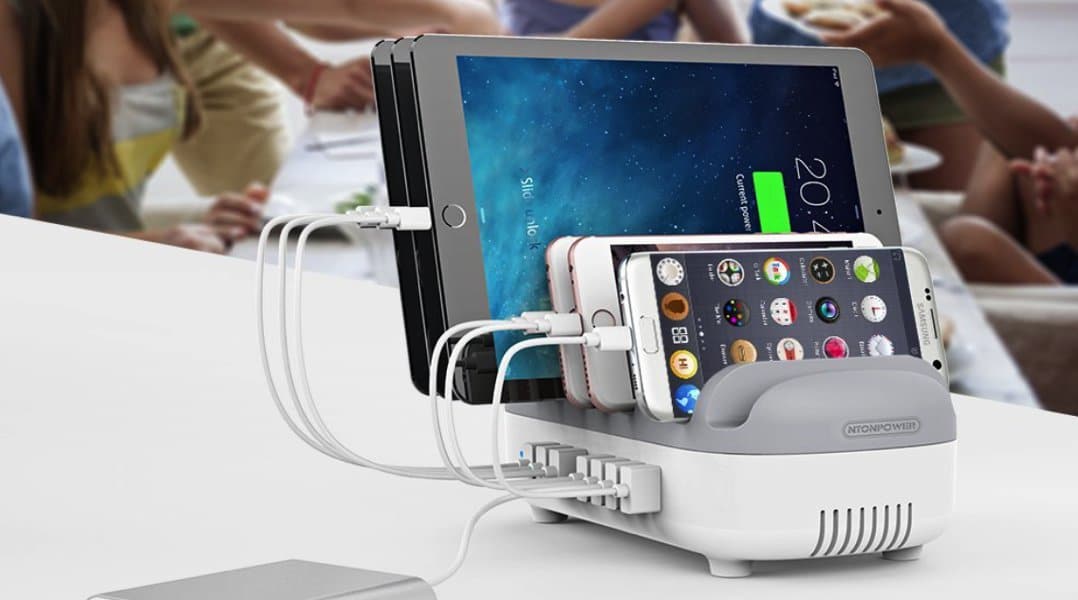 Alright, you've probably seen charging stations docks with 4 USB ports. Heck, you might have seen charging stations with six and eight charging ports. But, have you ever seen one with ten ports? Well, divert your attention to NTONPOWER's beast of a power station. This sucker is big, but a packs a whole lot of punch.
Alright, so why would you ever need anything with 10-ports? Well, seeing that everything we use–whether it be a smartphone, tablet, camera, Bluetooth headphones, or anything else we need to plug in–the numbers quickly add up. Meaning fewer places to charge your electronic devices. So, as ridiculous as it sounds, 10-ports is almost a necessity at this point.
Hence this charging station from NTONPOWER.
What's great about this charging station is that each port automatically detects the amps of each device that's plugged into it individually, adjusting and distributing the optimal output for safe and quick charging. 
Since the device is taking in and distributing out a lot of power, NTONPOWER equipped their charging station with an intelligent temperature control. Meaning if the unit reaches a certain temperature, a cooling fan powers on and cools the device down to its optimal temperature setting.
The device isn't an eyesore. It's designed very well, and it isn't something that you wouldn't be embarrassed to place on your desk or office. When it comes to functionality, the device is incredibly simple to use. Just plug it in and you're good to go.
NTONPOWER's charging station dock sells for $79.99 and can be found on Amazon. This charging station dock has some an impressing overall review rating on Amazon too. It currently sits at 4.5 stars. That's damn near perfect. To learn more, click here.