The Nyko Retro Arcade Kit is a Nintendo Labo-style accessory that I must own
More like Lab-yoooooo, amiright?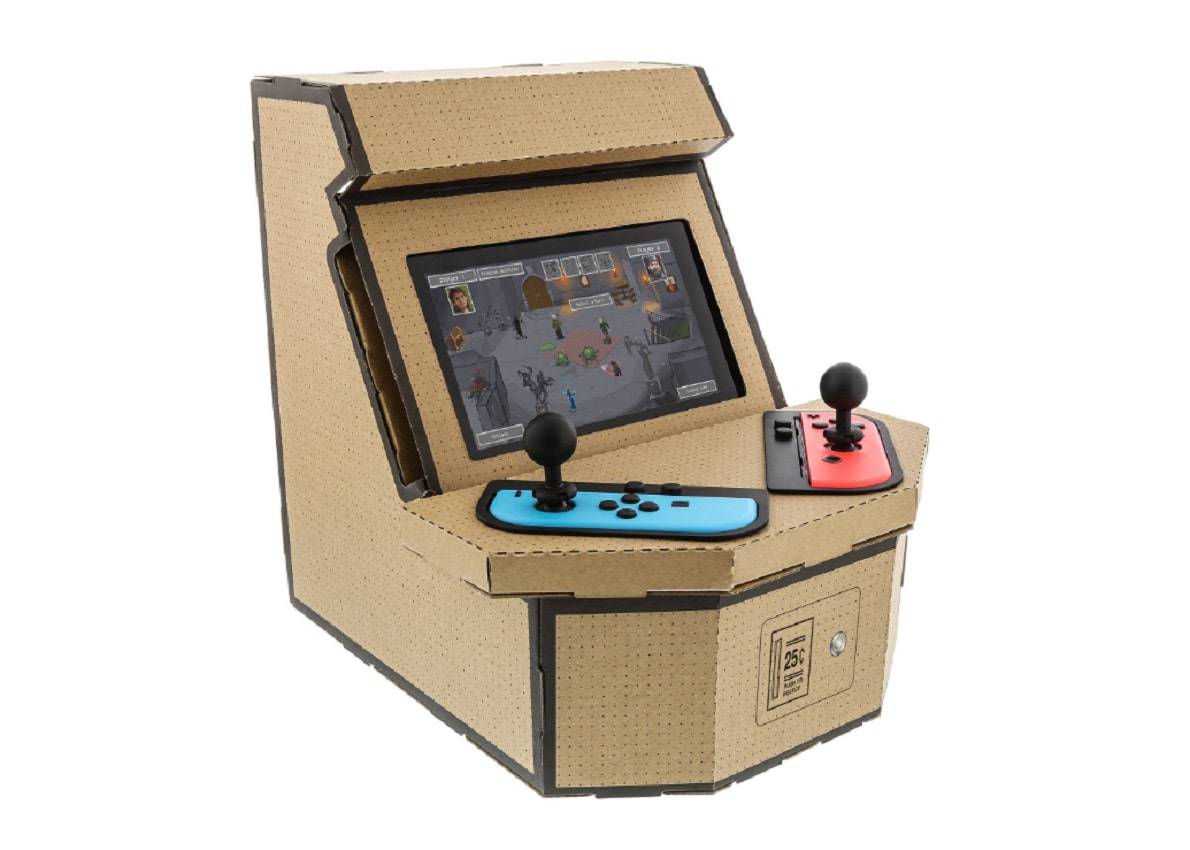 Ok, so I know the Nintendo Labo stuff is very love/hate, with many not understanding why they should spend money on what is basically cardboard, but maybe this latest Labo-style accessory will bring those still on the fence over to the world of cardboard construction and magic.
So, what is this amazing piece from Nyko? It's a damn mini-arcade and it is not only adorable, but functioning, as well. In a world where retro consoles are everywhere, it only makes sense that we see something like the Nyko Retro Arcade Kit.
The kit evokes emotions of yesteryear, where you dropped dollars worth of quarters into TMNT and dealt with stupid, sticky joysticks thanks to that one kid who had a love of Pepsi and no respect for property (fuck you, Wesley, I haven't forgotten).
Not only do you get some pieces of cardboard to put together, the package also comes with taller joysticks that you can attach to the original Joy-Con sticks, giving it even more of an arcade feel.
Here is the full feature list:
Build and play with a traditional 87256 of an old-school arcade cabinet

Includes 8 sheets of corrugated cardboard containing 16 pieces of individual die-cut components to assemble

Includes two arcade sticks that are custom Fit to attach to the Joy-Con analog sticks for Authentic arcade play

Mechanical button remapping allows the user to press the shoulder Buttons on the Joy-Con just like traditional arcade Buttons
Will you be ordering a Nyko Retro Arcade Kit? Do you think Labo and Labo-style items are ridiculous? Let us know in the comments.
For more gaming stuff, see:
Follow us on Flipboard, Google News, or Apple News