Elevate your oral care with the usmile Y10 Pro Smart Toothbrush
The usmile Y10 Pro Smart Electric Toothbrush enhances your oral care with advanced technology for a superior brushing experience.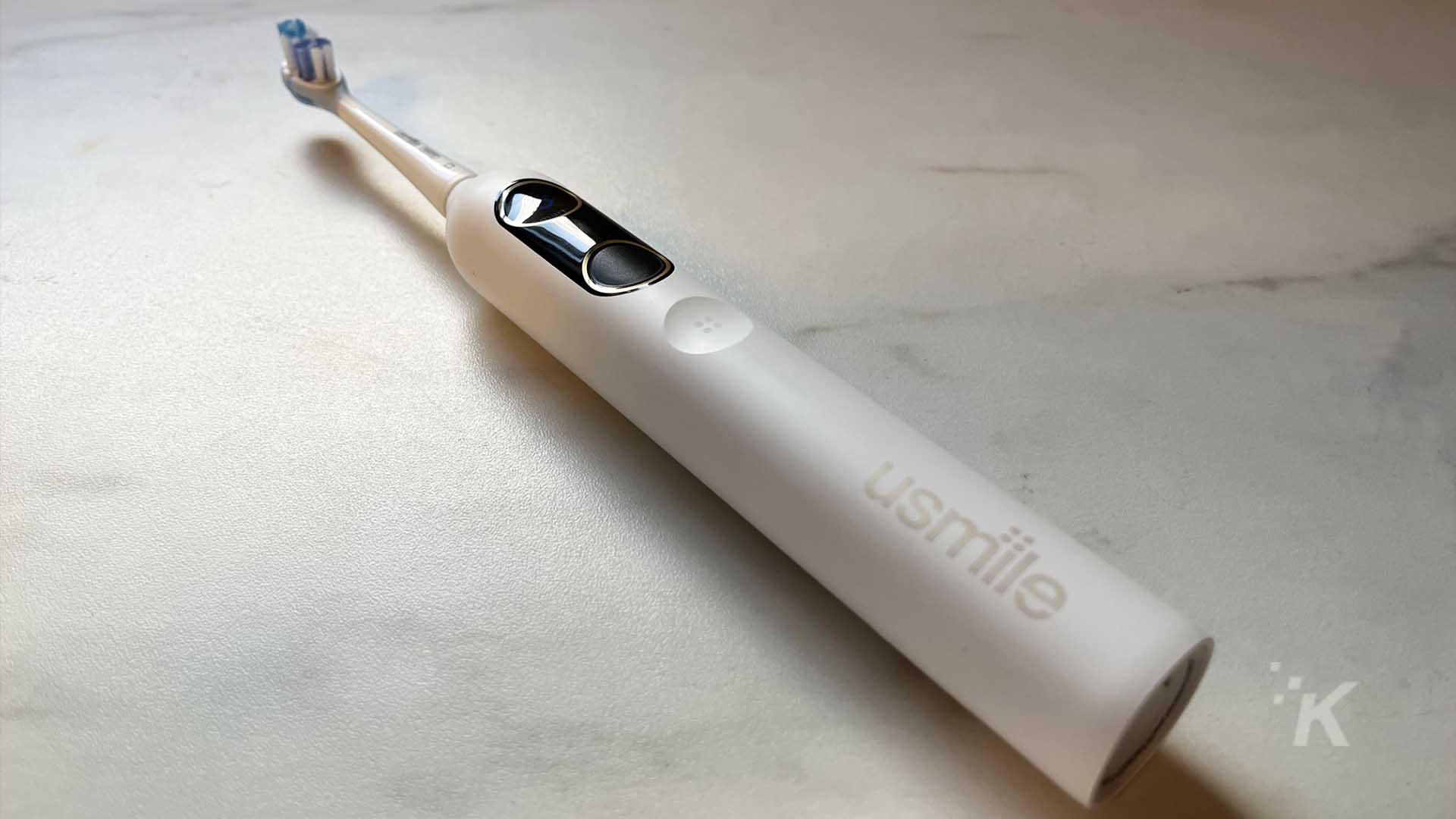 Have you ever brushed your teeth and wondered if you're doing it right? Welcome to the world of smart toothbrushes, where brushing efficiency meets technology.
Usmile, a leading brand in oral care, has brought us the Y10 Pro model. This isn't just any toothbrush; it's like having a dentist by your side each time you brush.
With features like responsive brushing, minute timers, and plaque reminders, this brush head works hard so your gums don't have to.
Remember how crucial the right toothbrush is for your oral health? Well, with usmile Y10 Pro, consider that box checked.
15% Off W/ Code: KTY10PRO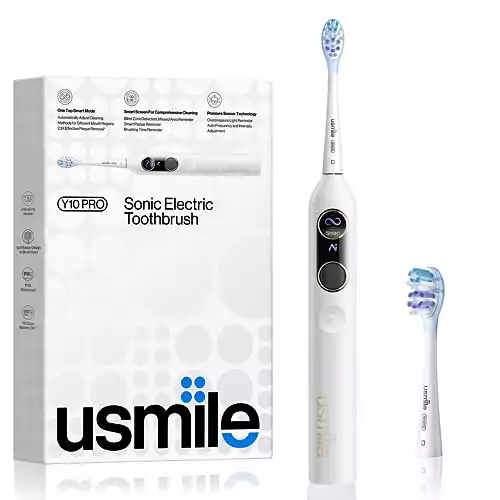 usmile Y10 Pro Smart Electric Toothbrush
$109.90
$99.90 ($99.90 / Count)
The usmile Y10 Pro Smart Electric Toothbrush boasts a 24/7 informative screen, providing an oral map and plaque tracking. Its responsive brushing adapts to your habits for effective plaque removal and gum protection. Enjoy a 6-month runtime and various cleaning modes for versatile oral care.
KnowTechie is supported by its audience, so if you buy something through our links, we may get a small share of the sale.
12/09/2023 08:05 am GMT
Y10 Pro Smart Toothbrush features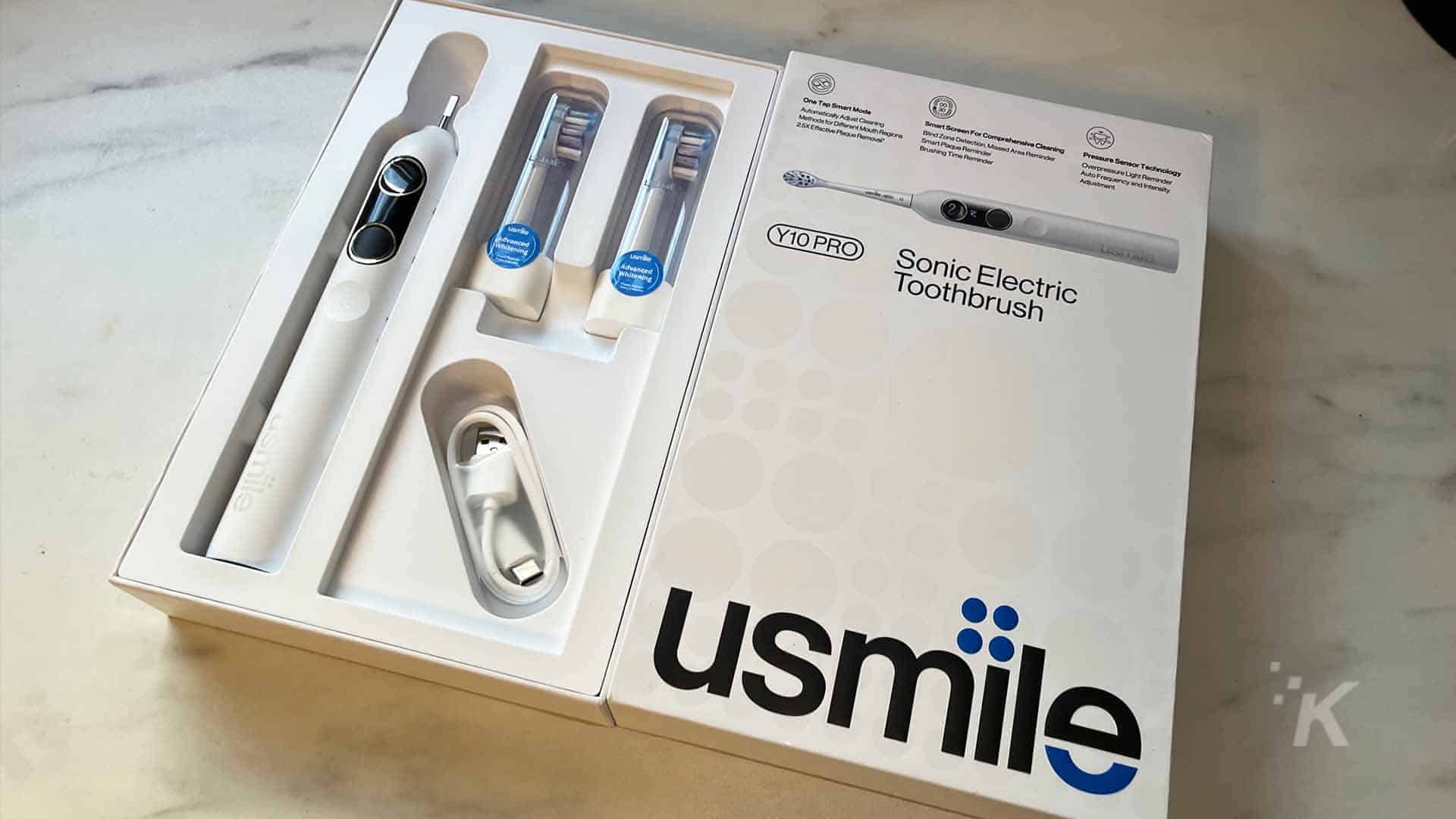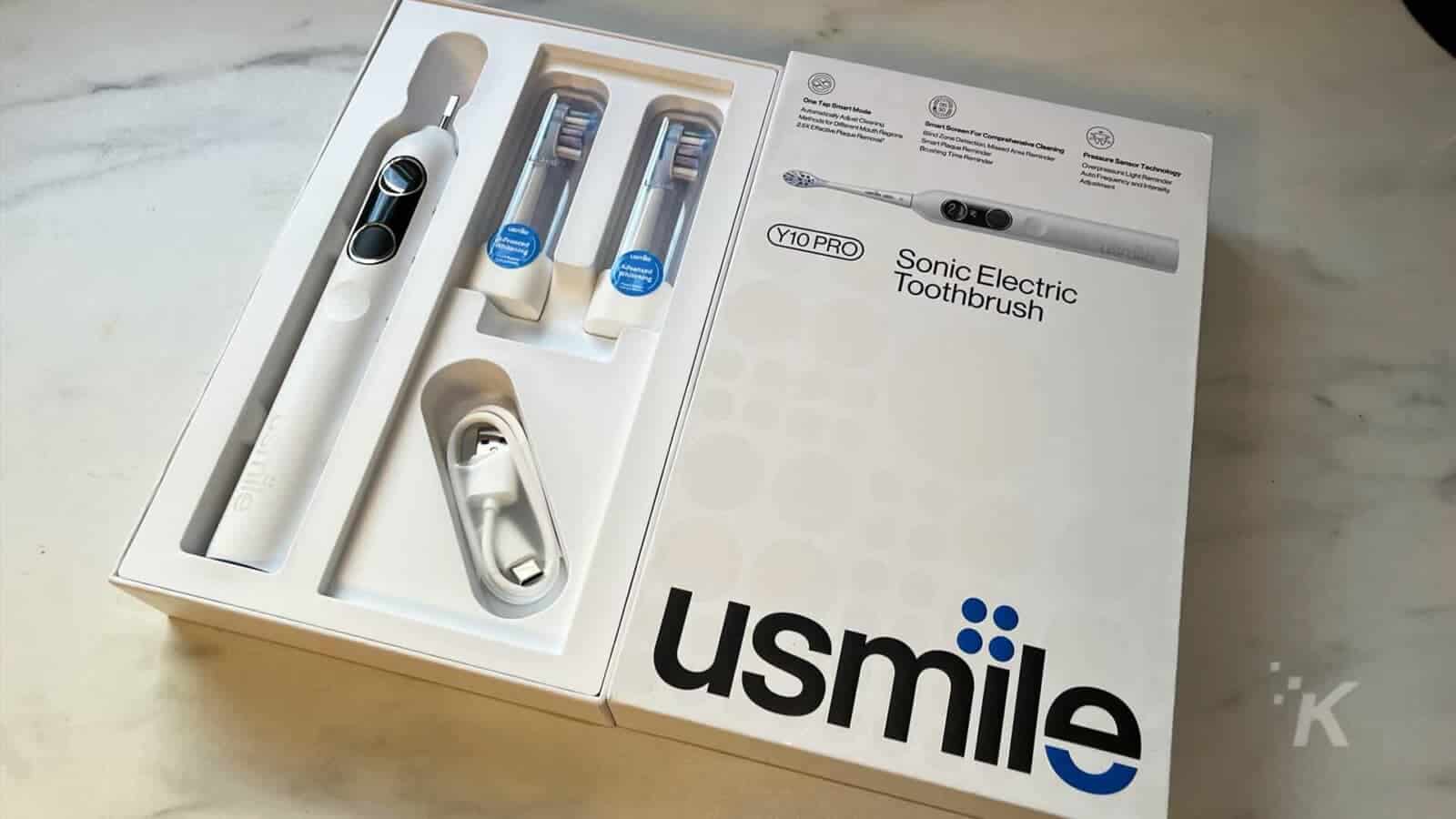 The usmile Y10 Pro is no ordinary toothbrush. It's an electric toothbrush with pressure sensors and a timer. These features ensure you brush your teeth just right, not too hard or too soft, and for the perfect amount of time.
Pressure sensors: Prevents you from brushing too hard, which can damage your gums.
Timer: Ensure you brush for at least two minutes, as recommended by dentists.
Mapping: Guides you during brushing and displays on the LED screen.
Battery life and charging
Worried about battery life? Don't be! The Y10 Pro lasts up to 6 months on a single charge. Plus, it comes with a USB-C charging option, so you can easily power it up wherever you are.
Connectivity with mobile apps
This smart toothbrush connects to mobile apps for a personalized brushing experience. You get real-time feedback on your brushing habits and tips on how to improve them.
Design aspects
The Y10 Pro is designed with top-notch bristles that effectively clean your teeth while being gentle on your gums. Its handle grip ensures it doesn't slip out of your hand during use.
Bristle quality: Outer bristles are soft enough not to hurt your gums but tough enough to remove plaque.
Handle grip: Designed for comfort and control during brushing.
Y10 Pro performance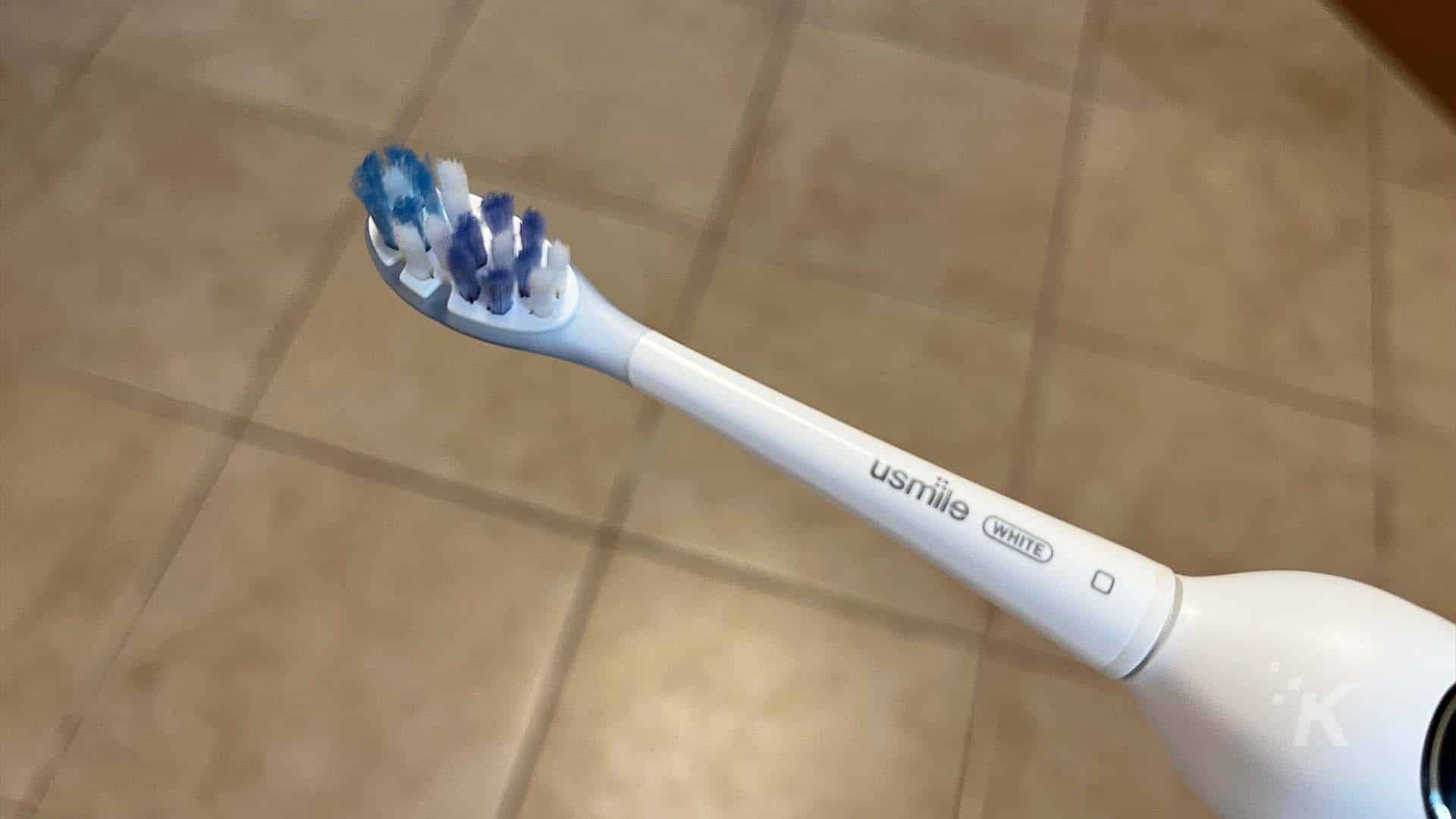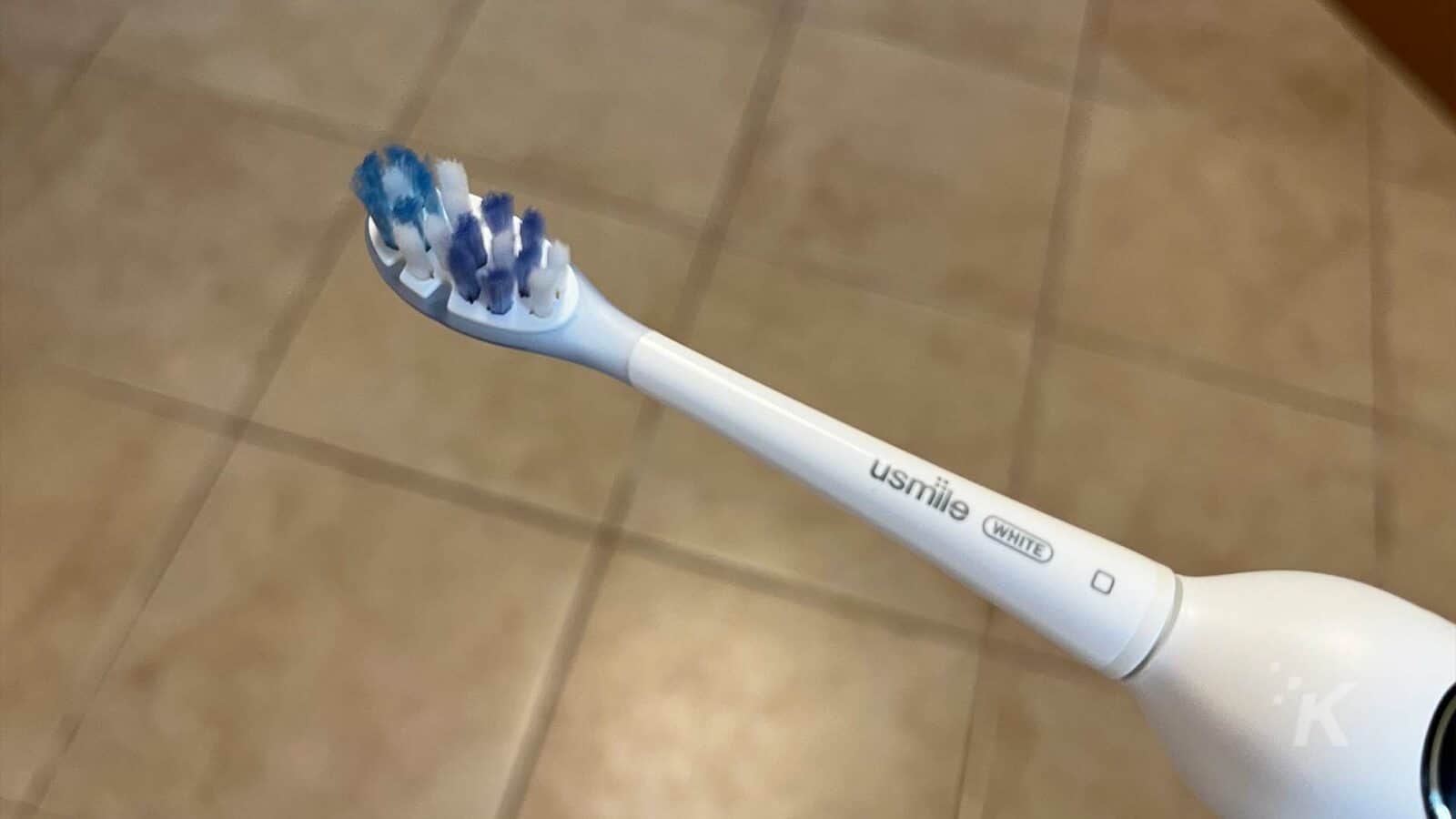 People are raving about the Y10 Pro. Experts say it's efficient, and users agree.
"My teeth have never felt cleaner," says one user.
Dental professionals praise its ability to reach those hard-to-clean areas.
Comparisons with other models
When stacked against other models, the Y10 Pro shines. Its efficiency is top-notch. This toothbrush works hard to ensure your teeth are squeaky clean in no time at all, saving you precious minutes in your morning routine.
But what makes it so efficient? Well, it has a powerful motor that delivers high-speed vibrations. These vibrations effectively break up and remove plaque, even in those hard-to-reach areas.
So, when you're brushing with the Y10 Pro, you can be confident that you're getting a thorough clean.
Plus, it's not just about the speed. The Y10 Pro also ensures quality cleaning. The bristles are designed to be gentle on your gums while still being tough on plaque.
That means you won't have to worry about gum irritation or damage while still getting the deep clean your teeth need.
So, if you're looking for a toothbrush that brings together speed, efficiency, and quality cleaning, look no further than the usmile y10 pro smart toothbrush. It truly shines when stacked against its competitors. Here's how
It removes up to 10 times more plaque than manual brushes.
Comfort? Users say it feels like a massage for your mouth.
Battery performance under different conditions
The battery life on this thing is amazing! Even under heavy usage, you'll get up to six months.
No need for daily charging here.
And if you're traveling? Perfect companion.
Brushing experience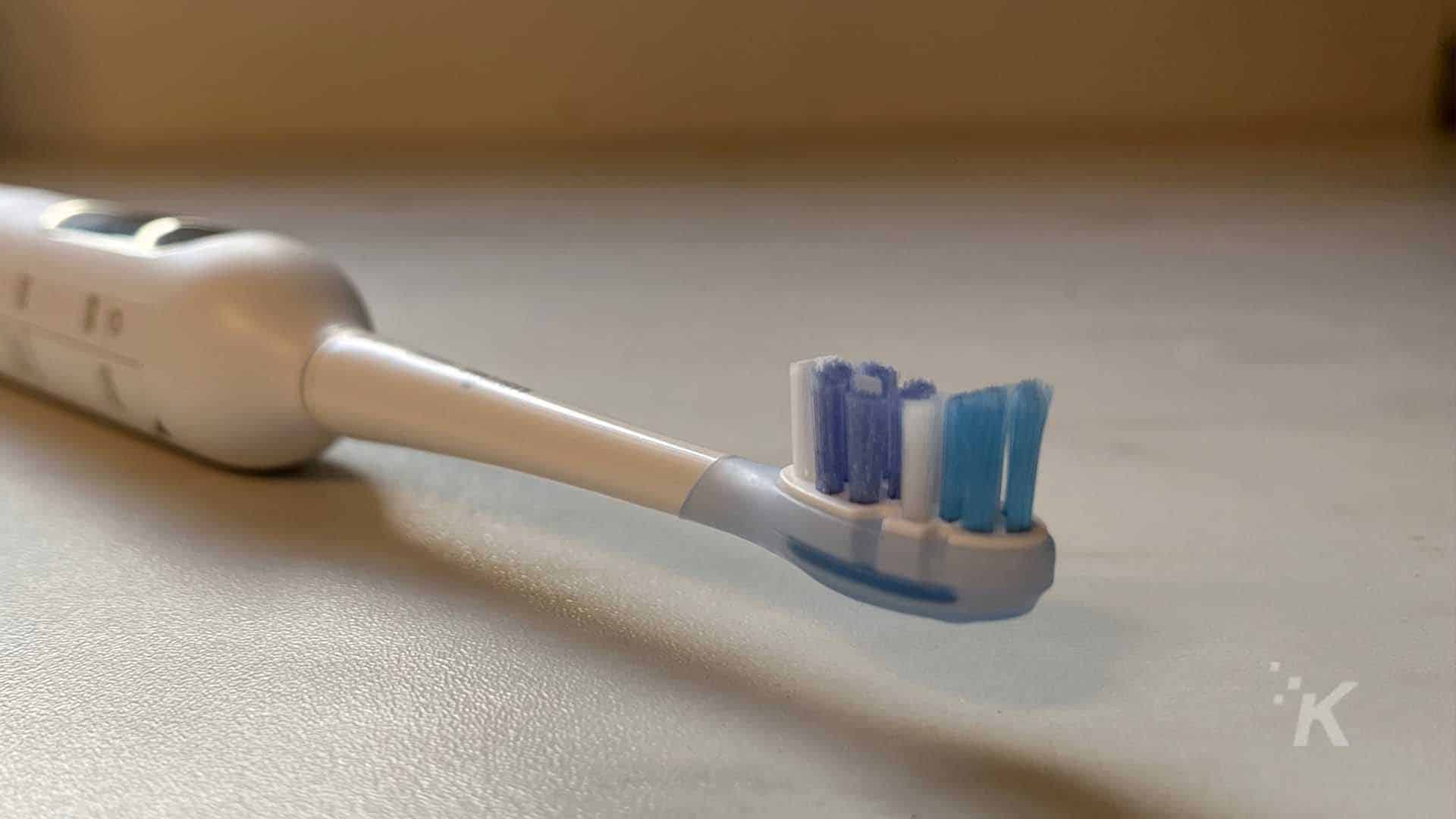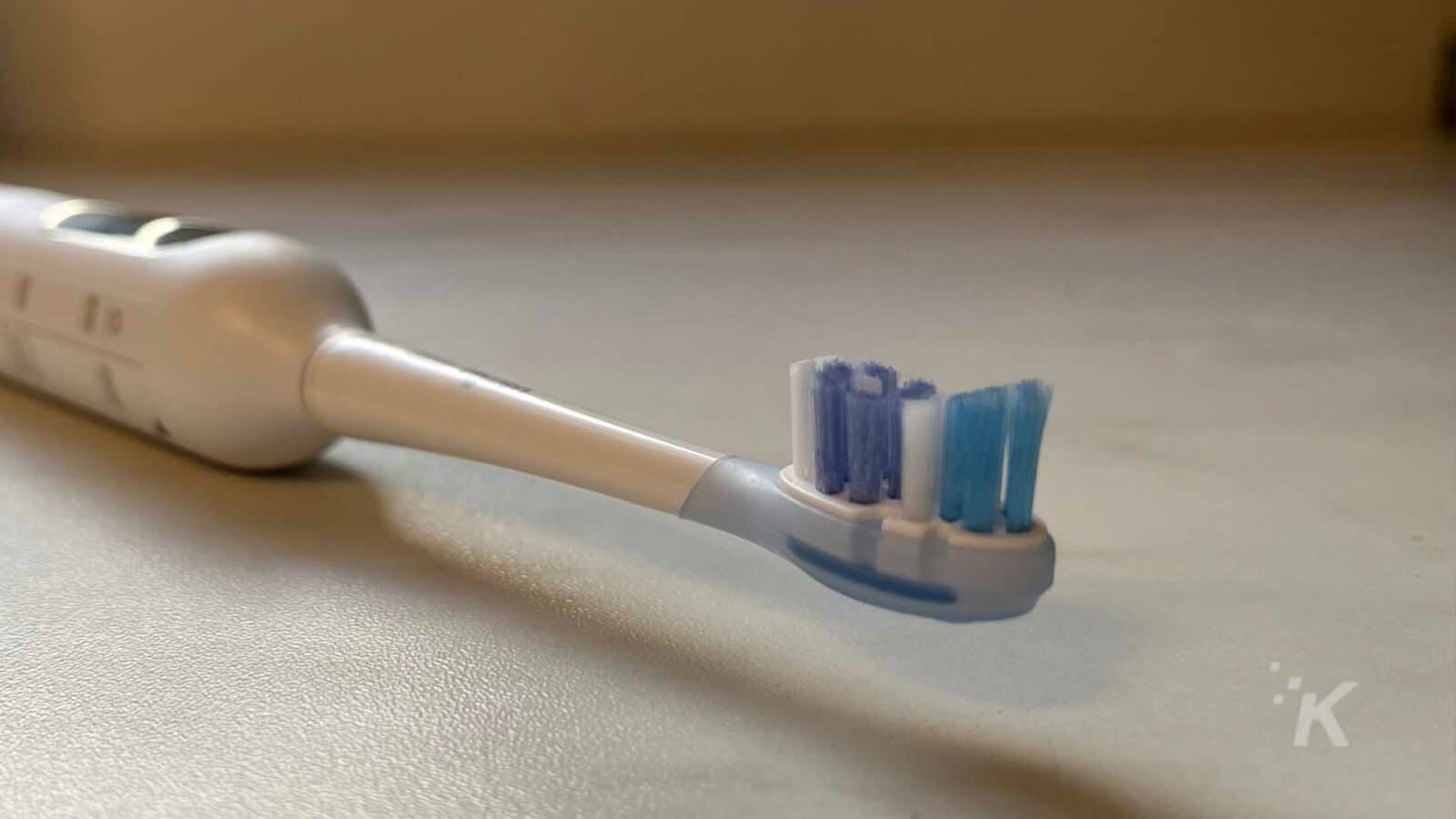 The app takes brushing to another level. It guides you through each quadrant of your mouth, ensuring every tooth gets some love.
The app tracks your progress over time.
You can even set reminders so you'll never forget to brush again!
Professional oral care with Y10 Pro
Plaque removal and gum health improvement
Y10 Pro, the smart toothbrush, is your new dentist at home. It's a pro at zapping plaque off your teeth. The rotating head reaches every nook and cranny. You know those hard-to-reach places? Yeah, it gets there too.
Multiple modes in Y10 Pro explained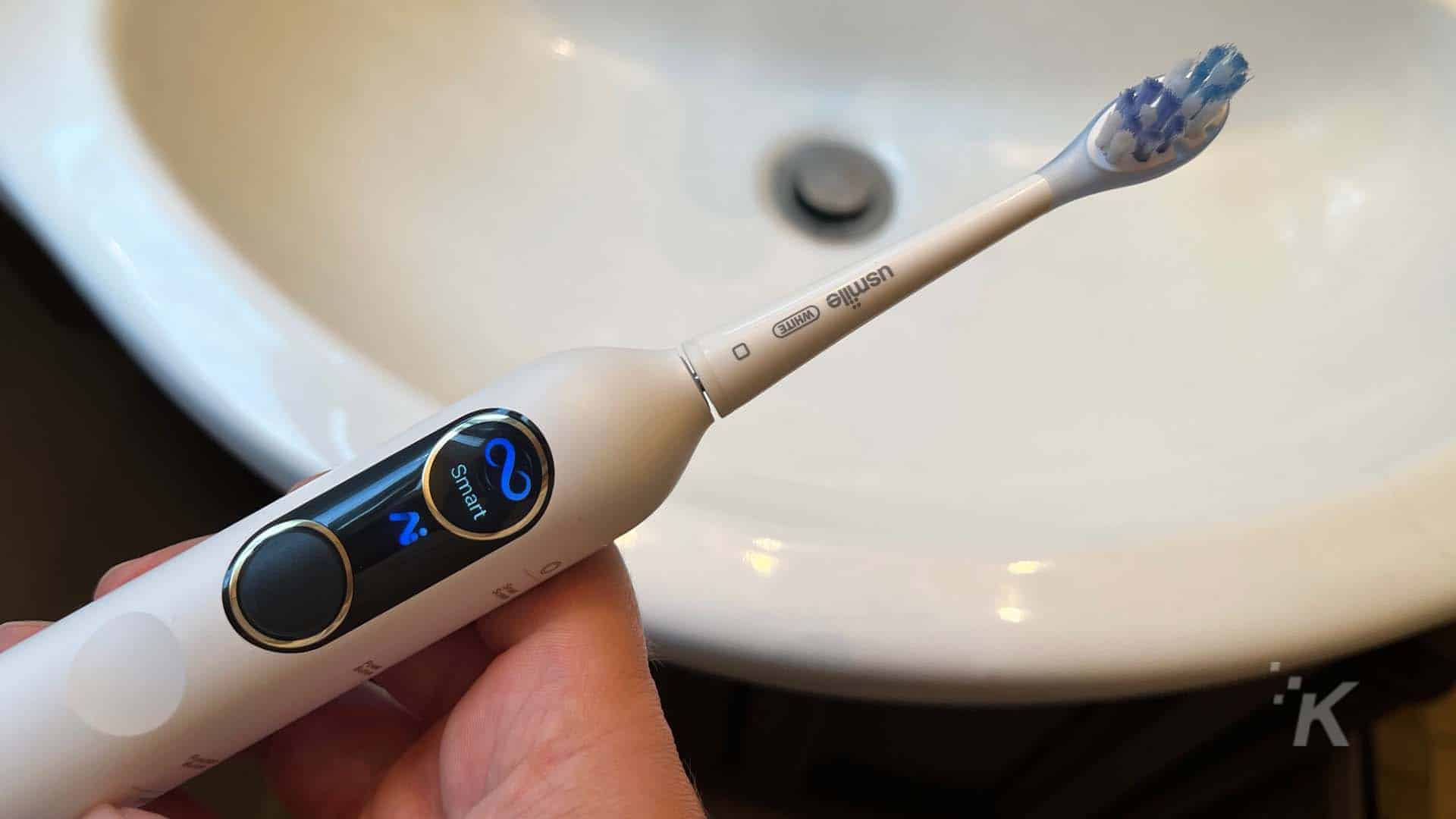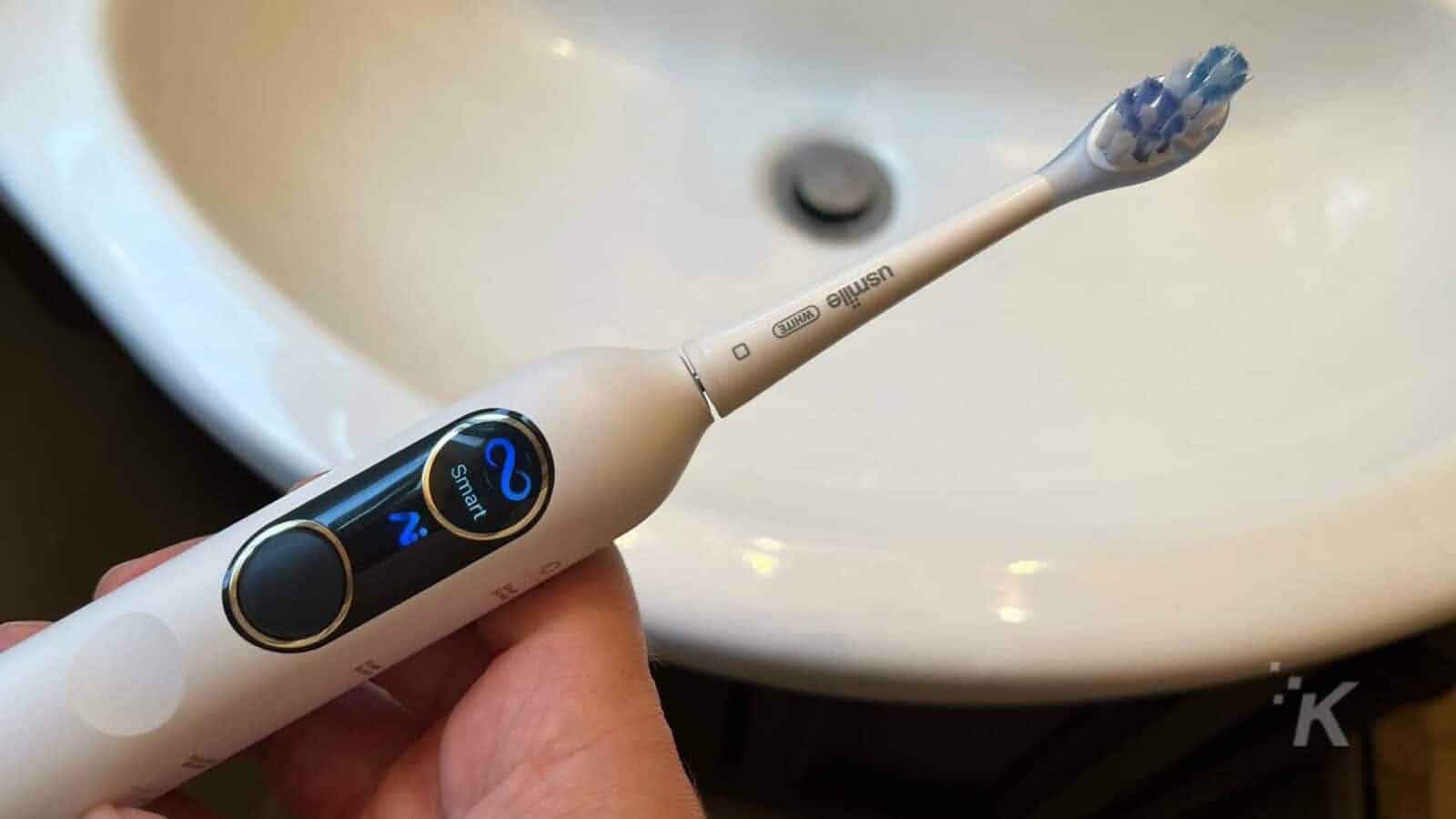 Clean mode, White mode, Sensitive mode
The usmile Y10 Pro smart toothbrush is not your average tooth cleaner. It's got modes! We're talking clean mode, white mode, sensitive mode, and more. Each one is there to cater to your unique brushing needs.
Clean mode: It's the standard setting for everyday use.
White mode: This bad boy focuses on removing surface stains for a brighter smile.
Sensitive mode: Ideal for those with tender gums or teeth.
Importance of each mode
These modes aren't just fancy names. They play an essential role in keeping our chompers healthy. For instance, if you've had a recent dental procedure, the sensitive mode can be your best friend.
Or maybe you're heading to a big event and want that extra sparkle? Switch over to white mode.
Enhancing cleaning effectiveness
Switching between modes isn't just fun; it boosts cleaning effectiveness too! Different areas of our mouth need different care levels. By using the right mode at the right time, we ensure every nook and cranny gets proper attention.
User-friendly interface
The best part about these modes? They're easy to select, thanks to the user-friendly interface on the Y10 Pro's colored screen. No need for a tech degree here. Just press a button, and voila – you're in a different mode.
Revolutionizing oral care through the Y10 Pro
The usmile Y10 Pro Smart Toothbrush is like having a dentist at home. Here's how:
The smart tech used in the toothbrush makes your daily oral care routine easier and more efficient.
With its advanced sensors, it ensures that every nook and cranny of your mouth gets cleaned.
Yup, Usmile's Y10 is waterproof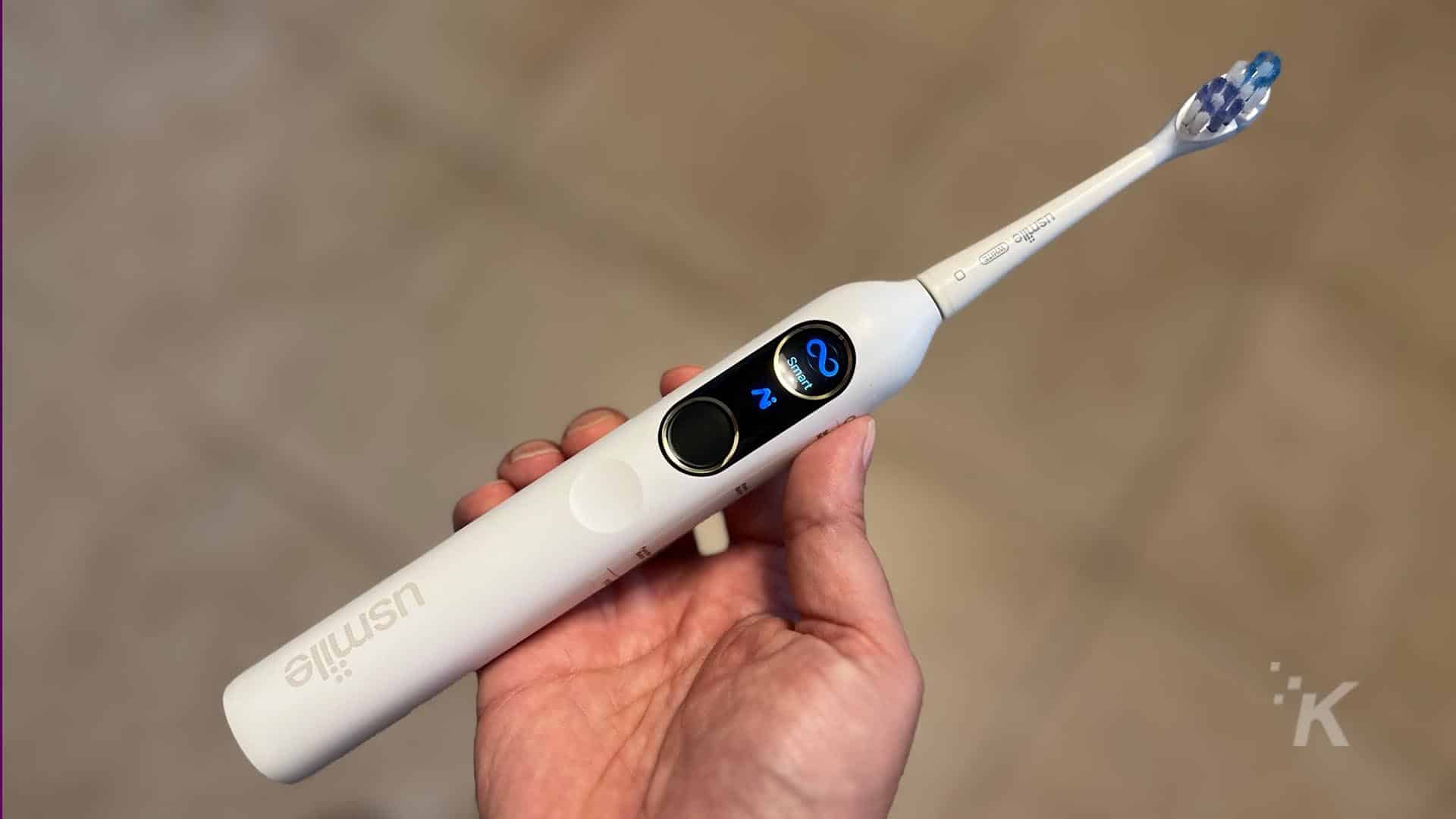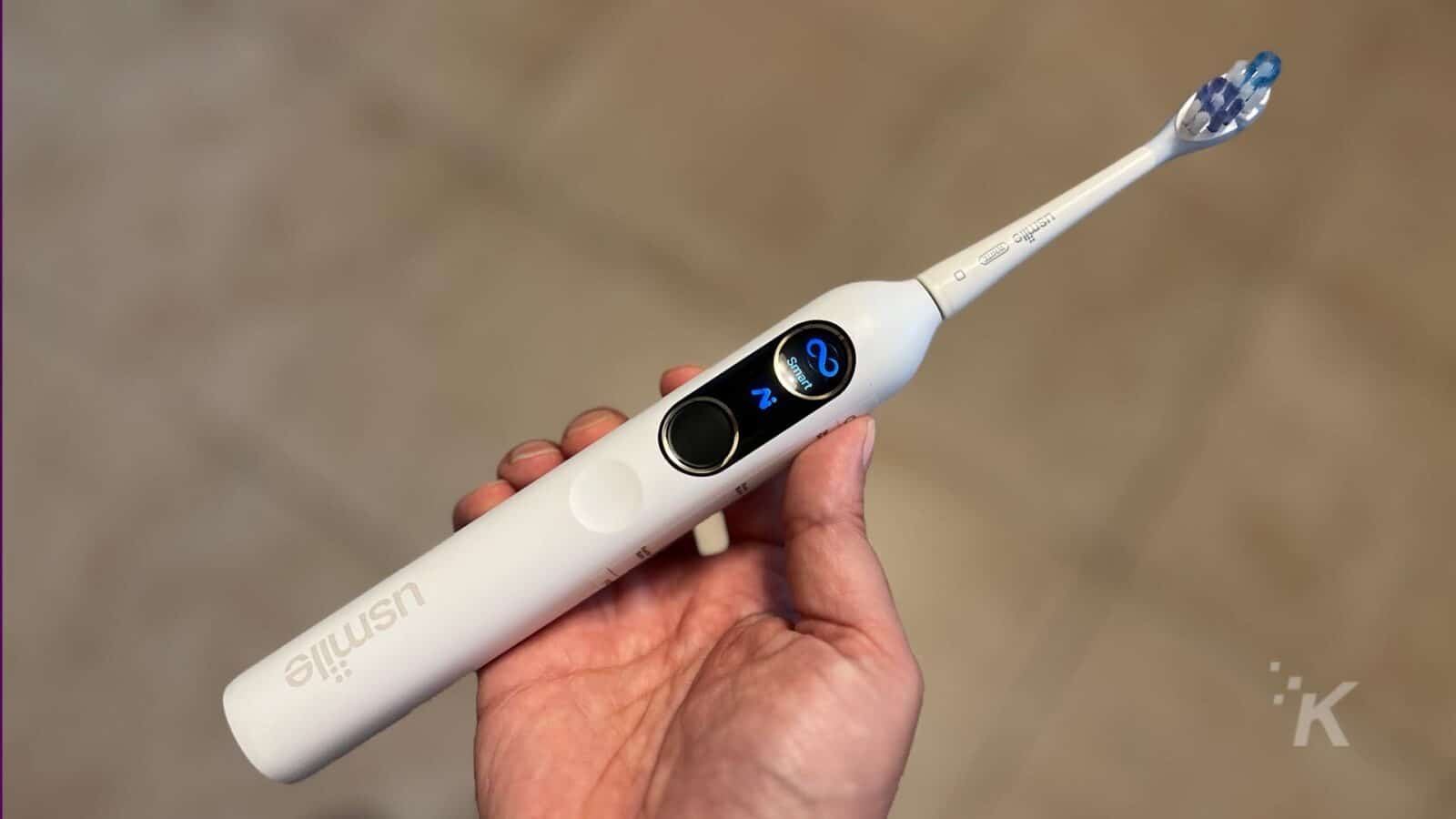 Safe usage with IPX7 rating
The usmile Y10 Pro smart toothbrush is no ordinary brush. It comes with an impressive IPX7 waterproof rating. What does this mean for you? Well, it means you can use your toothbrush without any fear of water damage.
Whether you're brushing in the shower or during a relaxing bath, this device has got your back. Imagine not having to worry about water splashes while brushing your teeth. With usmile, that's exactly what you get.
This smart toothbrush allows you to maintain your oral hygiene even when you are in the shower or taking a bath. Talk about convenience. You might be thinking, "Won't constant exposure to water shorten my toothbrush's life?" Not with the usmile Y10 Pro.
This device is built to withstand regular water exposure without compromising its performance or longevity. So go ahead and keep smiling.
Hygiene maintenance through waterproofing
Have you ever thought about how much bacteria could be hiding on a regular toothbrush? Gross, right?
But here's where our buddy usmile steps in! Its waterproof feature not only ensures durability but also helps maintain hygiene by preventing bacterial buildup.
So there we have it folks! The usmile Y10 Pro isn't just a smart toothbrush; it's a game-changer for oral health care. With its IPX7 rating and unmatched convenience, durability, and hygiene maintenance features, it truly sets itself apart from the rest.
Remember: every time you smile using Usmile, you're not just getting cleaner teeth – you're also ensuring they stay healthy for longer! Now isn't that something worth smiling about?
Wrapping up on usmile Y10 Pro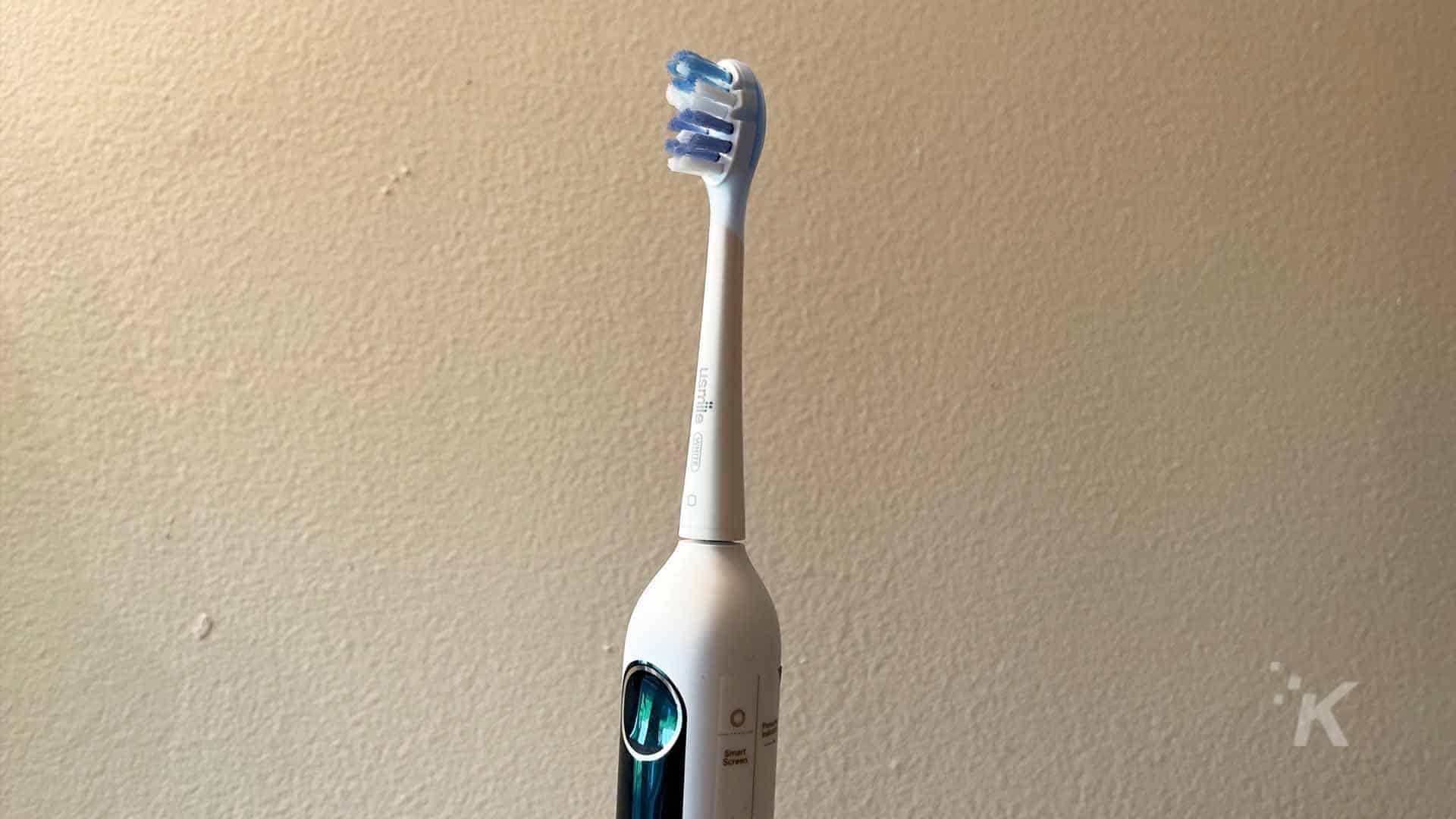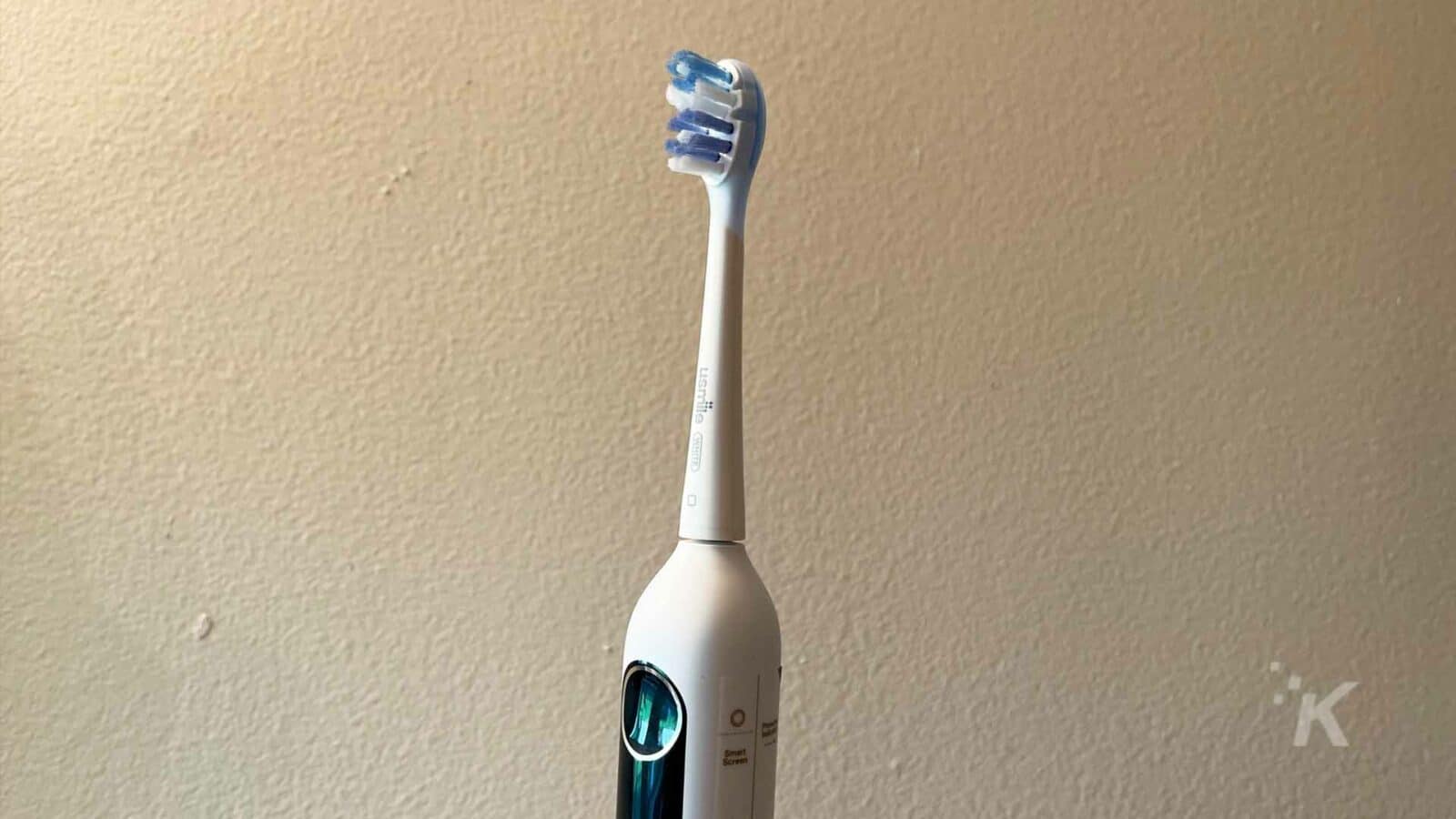 So, we've journeyed through the ins and outs of the usmile Y10 Pro. Impressed? We thought you might be. This smart toothbrush isn't just a gadget—it's your personal oral health coach.
With its top-notch features, performance that packs a punch, professional-grade oral care capabilities, versatile modes, and waterproof confidence—what's not to love? It's like having a dentist in your pocket!
Now it's your turn to revamp your brushing routine with this game-changer. Why stick with an ordinary toothbrush when you can upgrade to a smarter choice? Go ahead, give the usmile Y10 Pro a whirl—you won't regret it.
For a limited time, use code KnowTechieY10PRO and grab the Y10 Pro Smart Toothbrush for just $84.99 on the usmile website. They will even throw in 6 free brushes, but don't wait, as this deal expires on the 25th of October!
15% Off W/ Code: KTY10PRO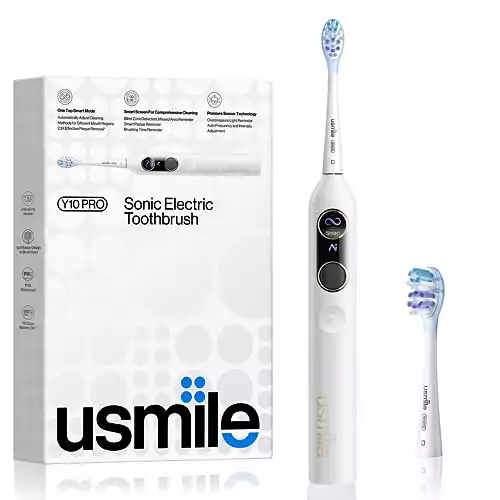 usmile Y10 Pro Smart Electric Toothbrush
$109.90
$99.90 ($99.90 / Count)
The usmile Y10 Pro Smart Electric Toothbrush boasts a 24/7 informative screen, providing an oral map and plaque tracking. Its responsive brushing adapts to your habits for effective plaque removal and gum protection. Enjoy a 6-month runtime and various cleaning modes for versatile oral care.
What We Like:
Innovative 24/7 Smart Screen: The usmile Y10 Pro features a unique smart screen that offers real-time oral guidance and plaque tracking, making your brushing routine more informative.
Responsive Brushing: This electric toothbrush adapts to your brushing habits, ensuring efficient plaque removal and reaching those hard-to-access areas effortlessly.
Impressive 6-Month Runtime: Enjoy uninterrupted oral care with up to 6 months of usage on a single charge, simplifying your daily routine.
Enamel and Gum Protection: With patented shock absorption and intelligent pressure control, it prevents over pressing and keeps your enamel and gums safe during brushing.
Versatile Cleaning Modes: Beyond the default smart mode, it offers specialized clean, white, and soft modes to cater to various oral care needs.
Convenient Type-C Charging: The Y10 Pro's Type-C charging port ensures compatibility with most electronic devices, enhancing your charging convenience.
KnowTechie is supported by its audience, so if you buy something through our links, we may get a small share of the sale.
12/09/2023 08:05 am GMT
Have any thoughts on this? Drop us a line below in the comments, or carry the discussion to our Twitter or Facebook.
Editors' Recommendations:
Disclosure: This is a sponsored post. However, our opinions, reviews, and other editorial content are not influenced by the sponsorship and remain objective.
Follow us on Flipboard, Google News, or Apple News