This is the wireless charger you'll need if you just bought a new iPhone
There's plenty of options when it comes to a wireless charger for the iPhone X, but this one from RAVPower seems to do the job the best.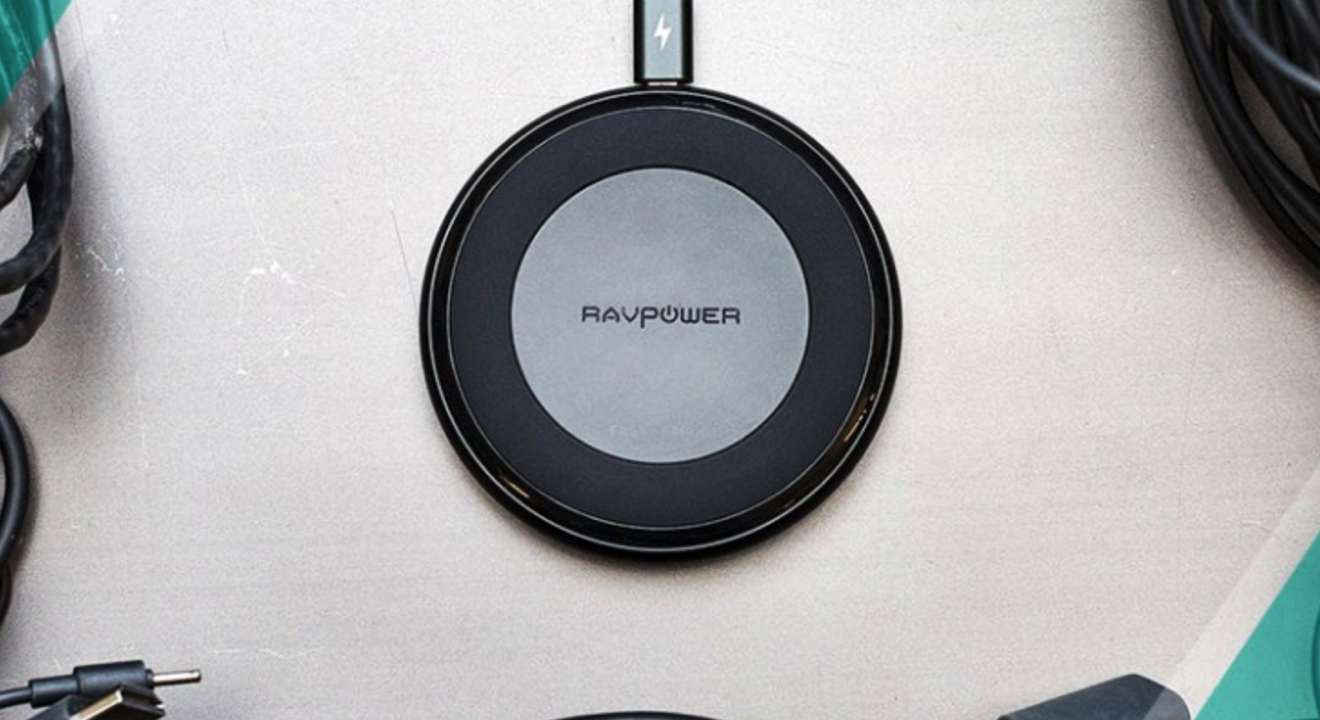 After waiting for a hellish few weeks for my new iPhone X to be delivered, I finally have it in my hands. There's a lot to be excited about. Things like Face ID, Animoji, and an all-screen device were some of the things I've been itching to try out. But on top of that, wireless charging was one of the big ones.
I recently got my hands on this RAVPower wireless charger which sells on Amazon for $50. The device can support any QI compatible device. So if you have an iPhone X, iPhone 8, or a Galaxy S7 device or above, this wireless charger will work for you. Truthfully, the iPhone X is the first phone that I have ever owned that supports wireless charging, so I was really excited to see how well it performs, as well as this charger.
So how does it perform? Well, the good thing is that it charges and it works. However, it isn't perfect.
You have two choices of connecting the charger. One being a USB cable or plugging it in directly to an outlet. If you go with an outlet, you'll get faster results. The company claims the "iPhone 8 / 8 Plus / X can charge up to 50% faster than a traditional 3.5W – 5W wireless charger," and if you update to iOS 11.2, you'll get a maximum output o 7.5W. In simpler terms, it charges your iPhone much faster than traditional wireless chargers.
One of my biggest gripes about this charger, at least for the iPhone X, is that you have to have the placed directly in the center of the charger for it to work. Once you figure this out, it's smooth sailing ahead. But I still find myself adjusting the phone in the middle because sometimes I place the phone a little closer to the edge, so be mindful of that or else you'll have an uncharged phone in your hands.
When it comes to how fast it charges your phone, it's not going to charge as quickly if you were to have this plugged in directly into a wall charger, but for a wireless charger, it's not that slow either. Within the past hour alone, the phone went from 80% to 100%. So, if you were to leave your phone on the charger all night while you slept, you should expect to see a full battery. But if you're looking to get a quick charge and you're pressed for time, this probably isn't the best solution.
Overall it's a great charger, and I see myself picking up a few extra ones to sprinkle throughout my home. The price is a little on the higher side, but it's better than paying $60 for Apple's version. Sure, it's a $10 difference, but RAVPower is known for quality products, and it doesn't hurt to support folks who make great stuff.
If $50 is still out of your price range, a great runnerup is this wireless charger for $16. Our gaming writer Jonathan White swears by it. "It works great. So why pay $50?"
A sample unit was provided to KnowTechie for the purpose of this review.
Follow us on Flipboard, Google News, or Apple News