Razer finally introduces a water and dust resistant keyboard
Resisting elements for optimal gaming.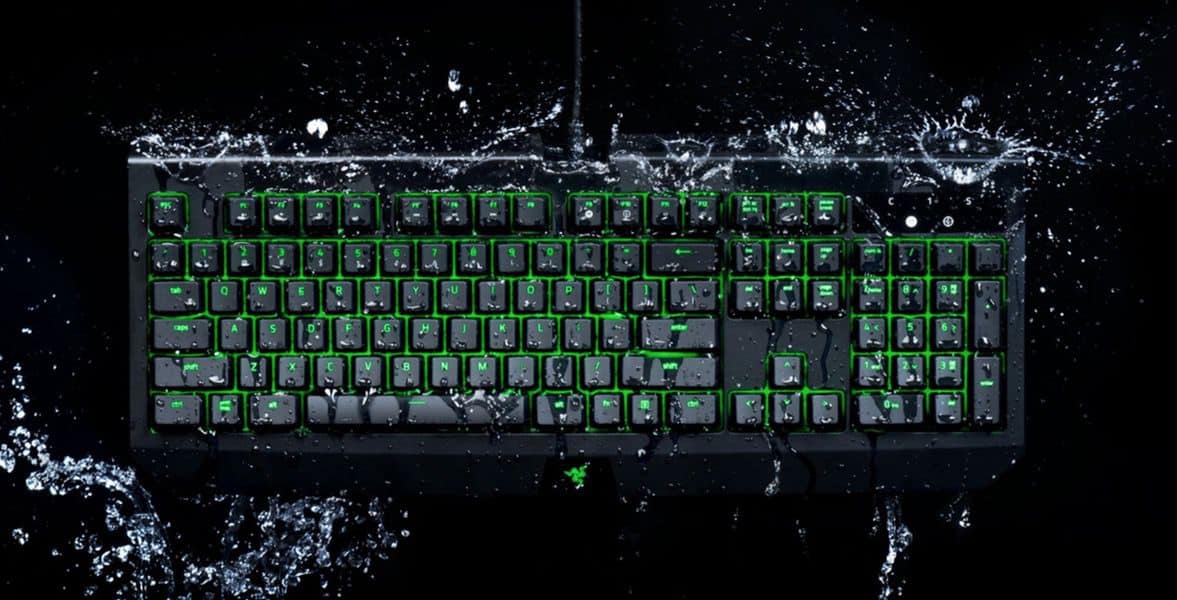 Razer has announced that within Q4 of 2017, they will be releasing their BlackWidow Ultimate mechanical keyboard with water and dust resistance. The new updates rate the keyboard at an "IP54" rated. This means the keyboard is not completely sealed off but will prevent dust and splashing water from damaging the keys. The keyboard won't be safe during a direct dunking, but a splash or two should be no match for the new BlackWidow.
"We've never stopped making improvements to our gaming keyboards," says Min-Liang Tan, Razer co-founder, and CEO. "The Razer BlackWidow Ultimate is now more durable than ever and our first mechanical keyboard to incorporate water- and dust-resistant features."
There isn't anything new added to the BlackWidow besides the IP54 rating. The keys are all backlit by a green LED and customizable with Razer's Synapse software. It looks like Razer's other RGB products will be IP54 approved in 2018.
You can purchase the updated BlackWidow Ultimate mechanical keyboard for $110 through Razer's website.
> Razer
Follow us on Flipboard, Google News, or Apple News