Review: Bard's Gold (Nintendo Switch) – avoid at all costs
Seriously, avoid this one.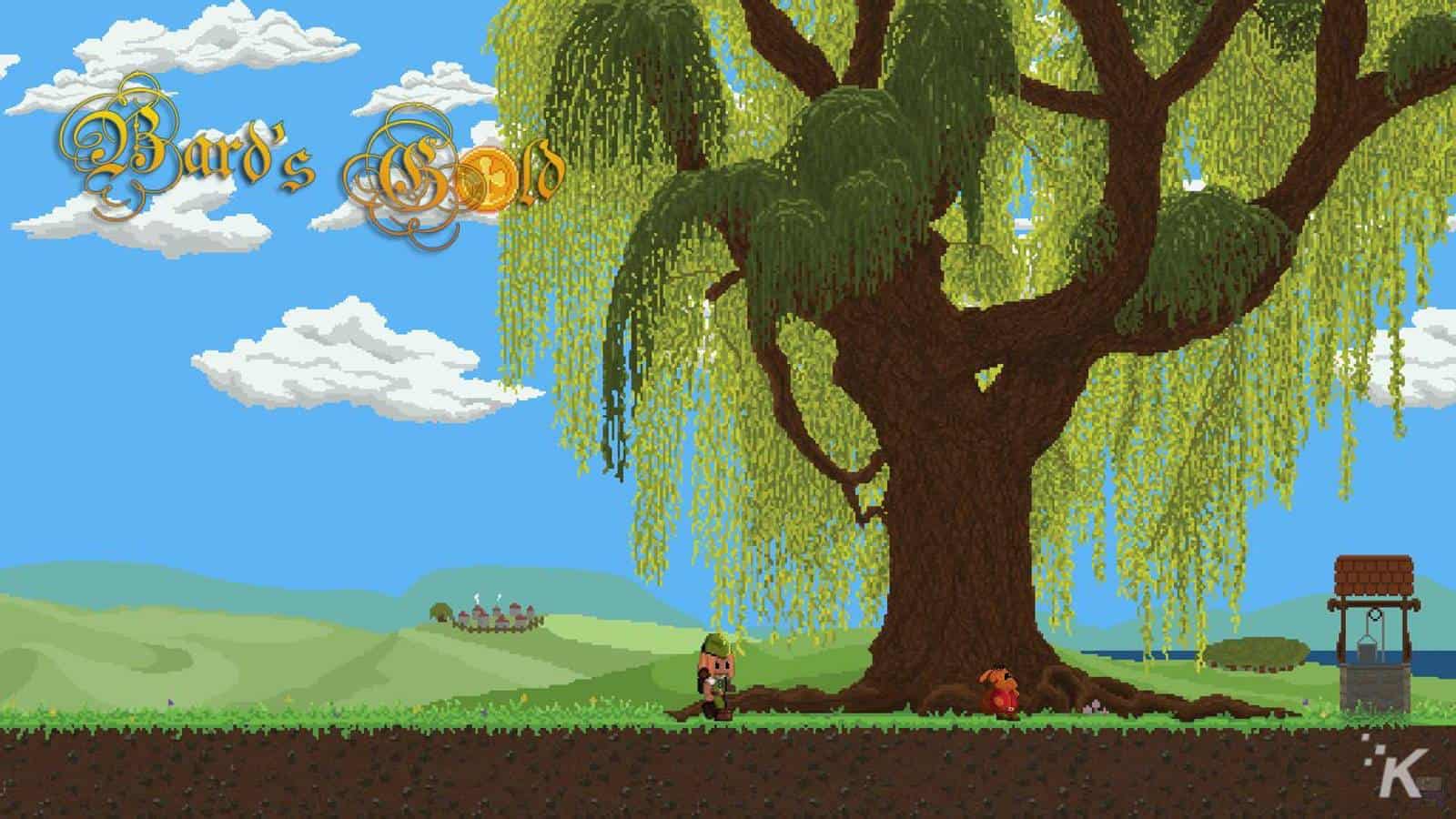 The Bad
Incomprehensible design, spanning everything from the controls to all audio and visual feedback
Unmemorable aesthetics
Horrifically inaccessible
I've been dreading writing this review for a little while now. We received a code from a family, indie team excited to launch their game on Nintendo Switch and I get how hard that is to pull off, but I just can't find anything good about this game.
I tried playing it so many times and every time made me more and more frustrated, less and less able to see what the game's vision was or how the team planned to accomplish it. Bard's Gold is a mess of a game and I'm going to do my best to explain why.
There isn't a sound when you die
Well, if there's a sound, it's practically inaudible. There's a bit of a visual effect, of you fading into dust when anything from a monster to a flying book so much as breathes heavily on you, but there's no meaningful, audio feedback to tell you, "Hey, you messed up in the most lethal way possible and now you're dead."
Sometimes an inert book just suddenly flies off a shelf and hits you, killing you instantly without giving you many indications as to why.
This is important because when you die, you lose everything
If you just went through levels one through five picking up cool items that make the game more fun, the slightest touch from anything hostile, which could be just about anything that moves given that everything visually blends in with everything else, will rob you of all of that progress. Got an attack upgrade that turns your bland, horizontal attack into a three-way spread that can sometimes hit opponents? Gone.
This wouldn't be a problem if the movement in this game was responsive and you felt responsible for your own deaths, but you have very little spatial agency, no recourse when something threatening is heading your way, and death comes swiftly and mercilessly. The controls made me feel like I was controlling an even more sluggish original Super Mario, with lag to accelerate and decelerate, but without the satisfying control of running and the responsive jumps.
Even the original Mario, however, gives you a one-hit margin of error, which isn't a luxury afforded to you in Bard's Gold and I honestly can't see why. At one point I even picked up a barrier bubble, which seems like it should protect you from something, but still died instantly.
I might also keep coming back if the game was compelling, but there's no real compulsion to speak of here
I don't seem to unlock much by dying repeatedly and there's no discernible story to speak of. I'm not even sure what I'm doing in each level, aside from finding a key and opening a door into another room where I find a key and open a door. It's all the endless hell of scrolling Twitter with none of the cute animal videos or posts from people you care about and it just left me thinking, "What the hell am I even doing here?"
Accessibility is something I think about often in games and Bard's Gold just has none of it. There are no colorblind options, no button remapping, no difficulty accessibility options, nothing. There is nothing at all that makes this game easier to get into for anyone in any way; you either suffer through the game exactly as-is or you leave it.
So, that's my recommendation: Leave it. Don't play this game
Play a responsive, minimalist platformer like LOVE. Play an engaging roguelike like Dead Cells or Binding of Isaac. Go replay Mega Man X for the 30th time. Just don't bother with this game, because it makes a brand out of wasting your time, doing things like touting "No tutorials or explanations how things should be done" in the store description like it's a noteworthy feature and not intentionally adversarial gatekeeping, getting off on keeping interested parties out.
Jake reviewed Bard's Gold with a code from the developer and has literally sworn off platformers for a while after the sour taste this one left in his mouth. He has nothing else to add in this post-script. 
Bard's Gold is available for the Nintendo Switch.
Editors' Recommendations:
The Bad
Incomprehensible design, spanning everything from the controls to all audio and visual feedback
Unmemorable aesthetics
Horrifically inaccessible
Follow us on Flipboard, Google News, or Apple News