Streets of Rage 4 is everything you loved and hated about the original series in the best way possible
I'm so here for this.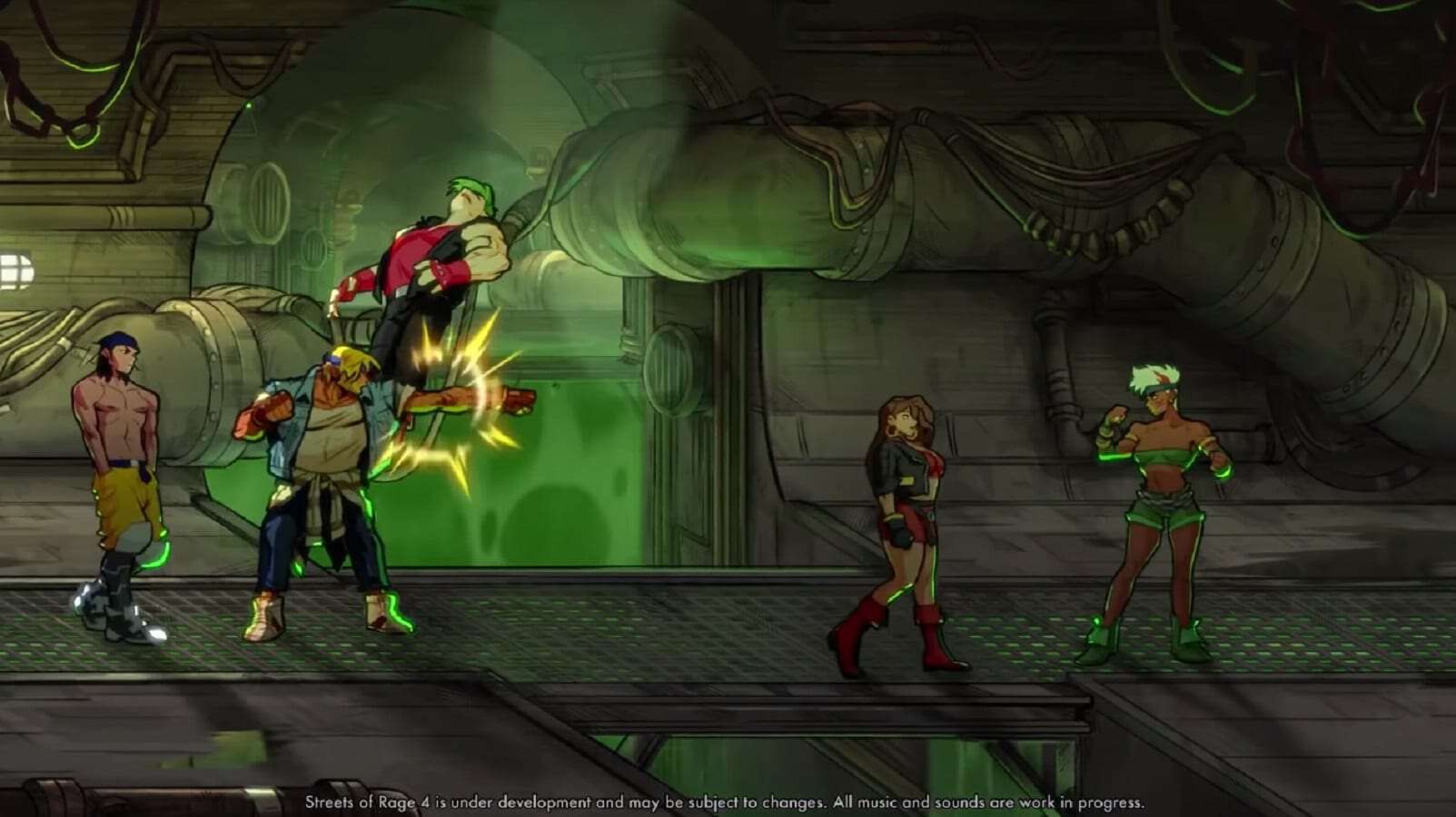 Hand drawn graphics, waves of creative enemies with unique mechanics friendly fire, and roast turkey hidden in oil barrels. Streets of Rage 4 pulls hard on those nostalgic strings but also feels like a game made in this day and age.
That was the goal of DotEmu, the team behind the new Streets of Rage 4. They wanted to capture the magic of Sega's premiere beat 'em up while modernizing it enough that the game feels like more than an attempt to cash in on those 80s kids that really miss the series. While the demo that we played consisted of a single level and clearly had enough completed to present a playable demo with just Axel and Blaze, it felt really good.
The dev team didn't really want to expand on the story for Streets of Rage 4
The teaser trailer and the looks of the characters show that this happens sometime after Streets of Rage 3. The streets themselves look more modern; if I had to guess we are going to at least the '90s. None of the other characters from the series have been added into the game yet, but according to the dev, there are some hints in the latest trailer.
So, how did Streets of Rage 4 play?
For a demo that was thrown together with just enough content to show off, it played pretty darn good. One of the first things that both myself and the other media person noticed is that we could beat each other up, which was a Sega fighting game staple. From that point forward, we did our best not to accidentally murder each other but that did prove to be difficult. Especially because the game now utilizes some neat fighting commands that sometimes made you obliterate your teammate.
Our Streets of Rage 4 demo ended with us fighting a boss at the end of the level. She had a unique design and an electrified snake. In some games that would be weird, but we're talking Streets of Rage 4. She was definitely tougher than the usual enemies that were thrown our way but a few well-placed super moves and juggles laid her out quickly.
In the end, I left the demo knowing that DotEmu's foray into Streets of Rage 4 could be exactly the game we've been asking for. As far as when it comes out, we aren't close enough to tell yet.
What do you think? Interested in a new Streets of Rage? Let us know down below in the comments or carry the discussion over to our Twitter or Facebook.
Editors' Recommendations:
Follow us on Flipboard, Google News, or Apple News