Review: Bonx Grip – Ultra-versatile group talk technology
Group calling that doesn't suck.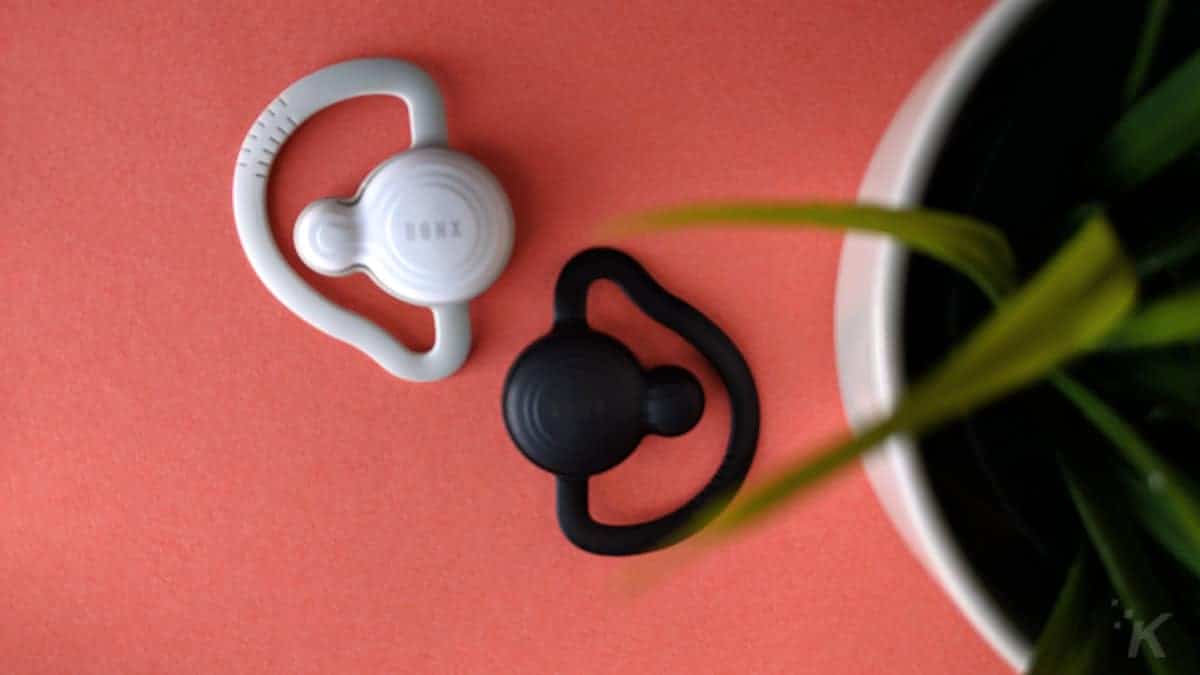 The Good
Solves most of the issues with outdoors communication
Great for snowboarders, skiers, mountain bikers and other outdoorsy types
Fantastic clear microphone
The Bad
Slightly expensive, but worth it
App will use up your data allowance
Any ski bunnies in the audience? How about snowboarders? Heck, any outdoor pursuit you can name that will still be within cell coverage? Back before cell coverage was even a thing, I was a pretty mean skier. Growing up in the Rockies put the mountain in my soul, and when we moved to the coast, we'd do family trips every winter to the surrounding ski hills like Cypress, Grouse, or my favorite, Whistler/Blackcomb.
There wasn't much that worried me while I was freely weaving my way through the trees off-piste, but one primary consideration did — communications between my Dad and me. Sure, we had a system where if we got separated while on the slopes we'd meet outside the cafe at the summit, but what if something happened and we couldn't get there? Cell service was almost non-existent in the late '80s, expensive, and heavy to carry.
Sound does weird things on the mountains as well; shouting could sound like it comes from the opposite side depending on the acoustics of the surroundings. Even radios don't always work with where you are, and then everyone can hear you if they're on the same band.
Fast-forward to now, and we have an abundance of cell service, and powerful handsets that are easy to carry with excellent battery life. They still aren't much use while you're shredding down the mountain, but at least you can communicate while you're stopped. Good luck if you want more than two people on the call though, group calls are a mess of dropped connections, flaky lines and issues reconnecting.
BONX is an outdoor group-talk technology brand that was started by an avid snowboarder, Takahiro Miyasaka. This is their first product, the BONX Grip, and it aims to make group calls usable.
Design and features
At its heart, the BONX Grip is a Bluetooth earpiece that connects to a smartphone app that makes group conversations easy. No dialing-in, no repeated PINs after the first join, and no having to take your phone out to redial. The Grip is true to its name, with a gripping earhook that goes behind your ear to keep it in place. There's also a smaller earhook on the tip that goes into your ear, for a secure fit.
Two microphones with multilayer wind and noise reduction technology combine to provide crystal-clear voice comms. The earpiece is covered in rubber and is both water and shock resistant. You can also get the Grip in four colors. We were sent the off-white and black versions for the test; you can even get them in light green and a pink colorway if you prefer those.
There are two buttons on the outside of the earpiece, a small one that toggles Standby mode, and a larger button that both controls push-to-talk if used, and mutes the microphones if you want to have a private conversation.
The BONX Grip uses your cellular network's data connection to transmit voice, so it'll work anywhere you have enough signal. If you manage to lose signal while still in a talk room, the app will automatically reconnect you once the signal gets restored. No more having to fish in your rucksack to reconnect voice comms.
The battery life is around 7 hours when used with the BONX app, and has an estimated standby of 400 hours. It uses Bluetooth 4.1 to connect to your phone.
Each earpiece comes with S, M, and L grips to go around your ear, and S and M ear tips for the speaker side. There's also a steel carrying case in the box, and a very short micro USB cable to charge the device.
[envira-gallery slug="bonx-grip"]
There's an app for that
The BONX app is where all the magic happens. Setup and pairing were super easy, the app guides you through a few short steps, and then you're able to create talk rooms. Once a room is created, you can then share with your friends either by a six-digit passcode or a URL. You can tweak the threshold for voice detection, the speaker volume, or change the operations from voice detection to push-to-talk.
[envira-gallery slug="bonx-grip-app"]
BONX also has a killer feature, in its live video function, BONX Stories. Using the app, you can record video with the audio of all the people in the voice call, and even include ambient noise if you like. That's big, with smartphone OS restrictions being what they are you can't open one app to record audio and another to record video on the same device. That's pretty sweet for recording snowboarding, but I can see other uses for sure. Podcasting maybe, or if the voice call limit gets raised – for whole sports teams to use as comms while the coach records the video for training.
Performance
Okay, so I test a lot of Bluetooth headsets. Most of them are good at playing sound, but the microphones are usually useless. I tested the Grip with the app and voice was super clear, but I wanted to test it as a standalone earpiece to see how well it held up without the app.
The BONX Grip way exceeded my expectations going in, with all the people I call regularly remarking about how clear I sounded compared to every call before that. What's more, I could hear my surroundings due to the Grip's semi-open design, so I didn't feel disconnected from my local environs.
So should I buy it?
If you're an outdoorsy type of any description, the quick and simple answer is yes. The BONX Grip solves an age-old problem with the aid of our trusty mobile phones. Anyone who has used any group calling or conferencing software knows the pain of connecting to a group. The connection is either flaky for one person who messes up the call, or people have a hard time reconnecting if their connection drops. Ain't nobody got time to dial a number and a long passcode while they're trying to pull sick tricks down the slopes.
BONX takes all the pain out of voice calls, with voice activity detection that works, noise canceling that also works and automatically reconnects to the group call if you drop data signal. My shredding days are over, but if BONX Grip had been available when I was active, it'd be an instant buy from me.
I can't wait to see what new uses and functionality BONX brings to the Grip. You can pick them up at Amazon for $139.95 each, or there's a practical two-pack for $249.95.
---
Editor's Note: A sample unit was provided for the purpose of this review.
---
Editors' Recommendations:
The Good
Solves most of the issues with outdoors communication
Great for snowboarders, skiers, mountain bikers and other outdoorsy types
Fantastic clear microphone
The Bad
Slightly expensive, but worth it
App will use up your data allowance
Follow us on Flipboard, Google News, or Apple News