Review: Dodocool DA156 Bluetooth earbuds
$30 for a pair of Bluetooth headphones that rival those around $100.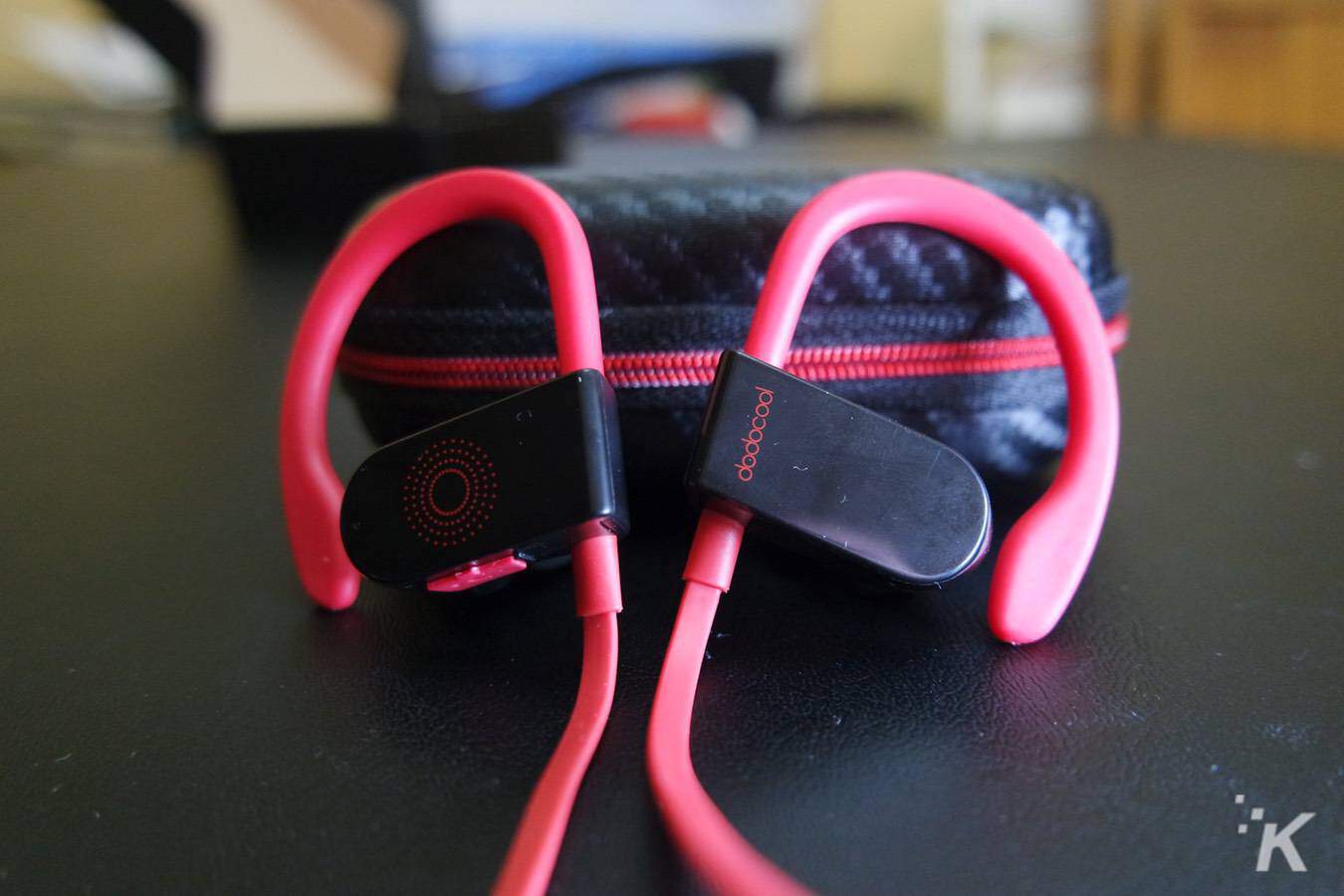 The Good
Different ear tip sizes for a comfortable fit
Stylish sport design
Sound quality exceeds $30 price tag
Decent battery life
Included carrying case
The Bad
Highs peak easily
Sound can seem flat
Dodocool grabbed me with a great first impression. I was lucky enough to review their DA 150 wireless speaker and loved it. This time around, Dodocool stands their ground and continues to impress me.
I have used the Dodocool DA156 Bluetooth Headphones for about two weeks, and I used them in a variety of environments to truly test their power. At first, I tried them walking around my house as I did chores, then I took them outside as I walked my dog, then finally I took them to a Super Bowl party. All around, they held up to their challenges, but they did suffer in some areas. With everything tossed together in one scenario, Dodocool stands to be an entry-level consumer company.
The Bluetooth headphones feature a sporty style with the wire going behind your neck. They include different tips for different ear canal sizes along with stabilizer tips for different sizes of ears. I have small ears, so I opted for the smaller stabilizer tips and medium ear tip pieces. Dodocool's Bluetooth Headphones offer 8 hours of battery life with only 90 minutes of charge time. Included in the packaging is a micro USB charging cable, but no AC adapter. There is an LED light that lets you know when your device is done charging, or still needs more juice. You can also check your battery level on your phone. If the earbuds are out of your ears, then they will magnetically connect to avoid tangling or them falling off your neck. It's a subtle but nice feature.
The earbuds come equipped with aptX HD transmission to give you high-quality sound along with Adopt CVC 6.0 noise canceling technology which will prevent background noise from leaking and picking up via the microphone. Phone calls with the earbuds were simple, but they did pick up some background noise. You can't expect perfection for $30.
Each environment I had a good experience, especially at the Super Bowl Party. I didn't have to turn the volume all the way up to hear my music in a room of 200+ people. However, I did notice that the highs are a little high. I listened to a couple of metal songs in the next room to try and see if it was the background noise, but it wasn't. The snare hits were sharp, and bass seemed flat. Some songs have a perfect balance, but others the earbuds had trouble. At the end of the day, I was still dancing around my house to Justin Timberlake's new album. As long as you have the right earbud size, you will get good sound.
I had a lot of fun with the Dodocool Bluetooth earbuds, as I have trouble finding earbuds that fit correctly. BeatsX earbuds always wind up falling out after a slight bump, Samsung's are too light, and Bose SoundSport's just don't feel comfortable. It was nice to have earbuds that fit and delivered sound that soaked right into my soul. Are they as good as studio headphones? Absolutely not. Are they as good as other entry-level earbuds? Probably better.
A sample unit was provided to KnowTechie for the purpose of this review.
The Good
Different ear tip sizes for a comfortable fit
Stylish sport design
Sound quality exceeds $30 pricetag
Decent battery life
Included carrying case
The Bad
Highs peak easily
Sound can seem flat
Follow us on Flipboard, Google News, or Apple News