Review: HyperX Cloud Stinger headset – Kicking down the door of entry level
Hands down, the HyperX Cloud Stinger is the most capable budget quality headset you're going to find.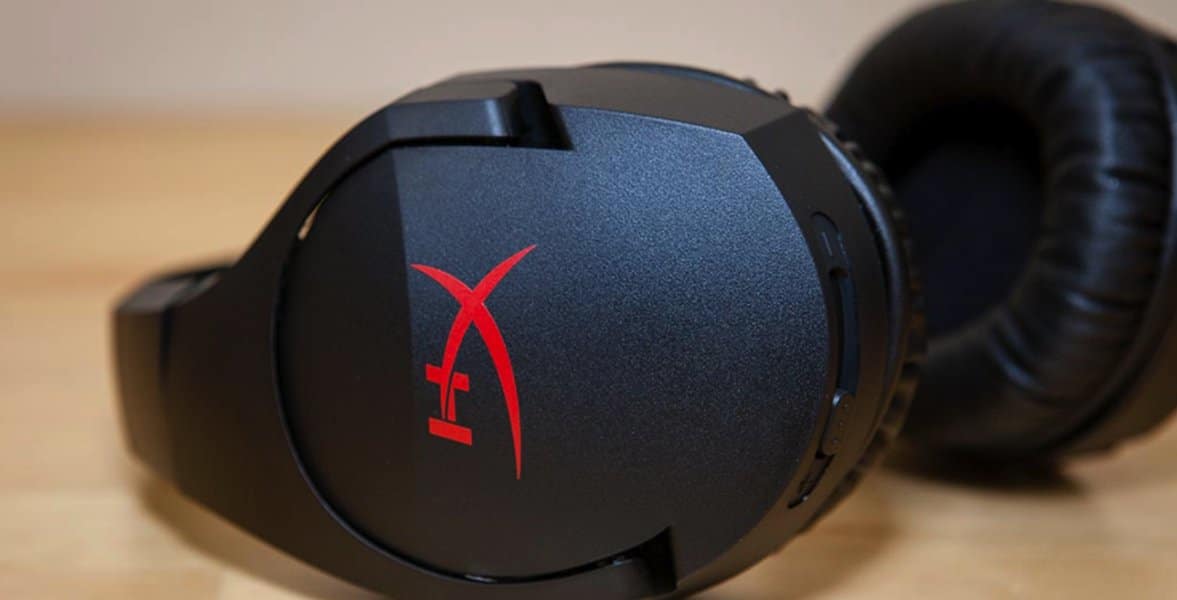 If you're a regular around here, you're used to Josh and I giving you the rundown on a ton of different headphones and headsets, both gaming related and otherwise. After seeing the HyperX Cloud Stinger at PAX East, I was impressed so when I finally got my hands on it, I couldn't believe how much quality comes in such an affordable package.
First off, let's talk about comfort. With most headphones I review, my biggest complaint is almost always how the earcups crush my glasses into my ear and start to hurt after anywhere from ten to thirty minutes of use. I've spent literally hours using the HyperX Cloud Stinger and the only discomfort I have is the same discomfort I get from using any set of headphones for too long – my head just kind of hates em after a few hours. That's not a knock on HyperX, as the Cloud feels exactly as the name implies. The earcups are super smooth, fit around my ears fantastically, and despite being a slightly bulky headset, it's pretty damn lightweight.
The HyperX Cloud Stinger headset is extremely easy to plug and play, you just pop it into your controller's 3.5mm headphone jack and you're good to go on the consoles. While it does work with the PC, I didn't bother using there because it's so well suited for console play.
Image:
Trusted Reviews
I took it out of the box, plugged it into my PS4, and within 30 seconds I was in a party and chatting away like I'd been using it for the last few years. There's a small volume slider underneath the right earcup, and you can mute the microphone just by pushing the boom mic upright. It's so simple that you'll wonder why other peripheral manufacturers aren't coming up with similar products. This thing sounds good, feels great, and does everything you'd want in a basic headset without any adjustments or finagling.
If I had to complain about anything, the boom mic is adjustable but feels a little difficult to angle just the way you want it. While it does easily adjust, it feels like the rubber bends back to the normal straight-out form as you use it, which means you'll have to periodically adjust it as opposed to other headsets where you can put it how you'd like it and it'll be like that when you come back to it. If you only need a slight bend, it seems to hold that okay.
It's a minor gripe on an otherwise fantastic headset. I could also argue that the headset is a little too bulky, but the plastic doesn't feel cheap so it's hard to knock it – even though this headset is clearly meant for gaming and isn't something you'd want to wear out in public to look fashionable even if music does sound decent in them. I could complain that the painted on HyperX logo would look better had it been engraved instead, but at this price point, arguing aesthetics is just trying to find chinks in the armor.
Image:
ThinkComputers.org
All and all, there's very little to complain about with Kingston's HyperX Cloud Stinger headset. For $50 you're going to get sound that absolutely blows the included Xbox or PS headphones that come bundled with the console out of the water, and you're also going to get a far superior microphone. Even though the HyperX mic doesn't have a windscreen or any noise canceling features, the microphone is passable and that's pretty great for a headset that costs half the price of even the most budget offerings by other headset manufacturers.
In fact, the only headset I'd compare this to is the SteelSeries Arctis 3, which is more expensive and better quality but isn't as comfortable and quite as obvious for gamers who just want their stuff to work. Nothing about the HyperX Cloud Stinger will make a new gamer ask any questions because of the self-explanatory nature and that's exactly what newcomers or extremely budget concerned gamers want and should be catered to.
No bullshit, just performance.
Hands down, the HyperX Cloud Stinger is the most capable budget quality headset you're going to find, and for now, is my go-to recommendation for anyone looking for their first real gaming headset.
Follow us on Flipboard, Google News, or Apple News