Review: Omnicharge Omni Mobile 12,800 mAh power bank
Power to spare.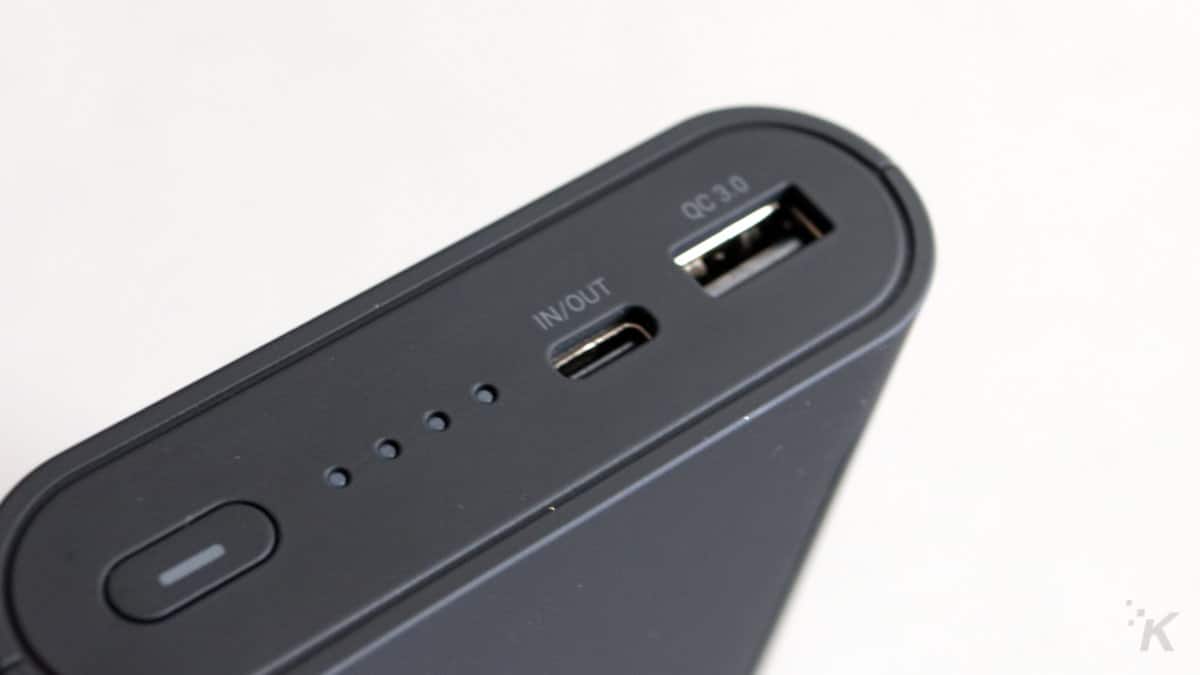 The Good
60W USB-C output
10W Qi Wireless-Charging
Two 18W QC 3.0 USB-A ports
Fast to recharge
The Bad
Other than the thought of a huge lithium battery in your pants pocket, nothing
Gone are the days when you needed a separate battery pack for each type of connector that your mobile devices use. With miniaturization and improvements in battery tech, you can get something that fits in your pocket and still is able to recharge your laptop.
Omnicharge has made a name for itself with huge battery packs that charge everything from DC barrel outputs to USB-C, even to A/C so you can just plug in any device you want. The only problem with those huge packs? The size.
That's all about to change, with the Omni Mobile range, where the 12,800 mAh battery bank we're looking at today nestles in the middle of the range. It's pocket-sized, can still charge your MacBook (or any other USB-C laptop up to 60W), and gets one thing the existing range doesn't have – 10W Qi wireless-charging. That's cool if you don't want to carry wires around wherever you go, especially if you have one of the new flagships like the Samsung Galaxy S10 or iPhone XS.
I did say it was pocketable, right? It's about half the length of most phones, and maybe twice as thick. That'll fit in jeans or even most small handbags. The choice between a battery case for your phone and lugging a big battery bank around just got easier.
Generally, the battery pack market is full of rebadged crapware. Design is an afterthought if it's thought of at all. Omnicharge stuff is different, with stylish soft-touch off-black coverings. It reminds me of the dark mode for apps, where it's just warm enough of a color to not feel jarring. Oh, and you can get it in white if you prefer.
Charge everything
Okay, not quite everything because the move to pocketable battery packs meant Omnicharge had to drop the AC socket, while other space constraints on this model meant they dropped the DC barrel-connector, so the Omni Mobile 12,800 recharges off of the USB-C port.
It's pretty cool that USB-C can be used to both charge the battery or recharge another device. You can get up to one charge out of the Omni Mobile for your 60W USB-C MacBook or other similar laptops, which is insane from something you can stick in your pocket.
The Omni Mobile power pack using the USB-C port set my Pixel 2 to "Rapidly Charging" instantly, which is great to see. The max input for charging on the Pixel 2 is rated at 18W, so it doesn't even phase the Omni Mobile's port.
There are two USB-A ports, that are 18W Qualcomm Quick-Charge 3.0 compatible, usable with everything from smartphones to the USB Soldering Iron we reviewed recently.
The icing on the cake is the 10W Qi Wireless charging pad though. That'll handle your Galaxy S range, and more than handle the 7.5W that iPhones with wireless charging need. I've been testing it on the only Qi-compatible thing I have on hand, a set of true wireless headphones, where it recharges the battery pack in the case almost as fast as plugging in the charging wire.
With 12,800 mAh of stored power, you can recharge almost everything you own. And yes, the Omni Mobile is powerful enough to recharge your Nintendo Switch, something that lesser battery packs can't manage.
So, should I buy it?
Listen up. It's near-impossible to survive in today's world without being able to recharge your devices. Do you want to lug around your wall charger, which means you need to play daily games of "where the f*k is a socket I can use"? Isn't it better to carry a battery pack that can (probably) recharge every one of your devices, without needing to be tethered to a wall?
For $69 on Indiegogo, the 12,800 mAh Omni Mobile kicks ass and takes names. Seriously, buy two cause you're never getting it back if your partner grabs it.
A sample unit was provided for the purpose of this review.
Editors' Recommendations:
The Good
60W USB-C output
10W Qi Wireless-Charging
Two 18W QC 3.0 USB-A ports
Fast to recharge
The Bad
Other than the thought of a huge lithium battery in your pants pocket, nothing
Follow us on Flipboard, Google News, or Apple News