Comcast to bulldoze part of Philly to build a $50 Million esports arena
Fusion our butts to seats.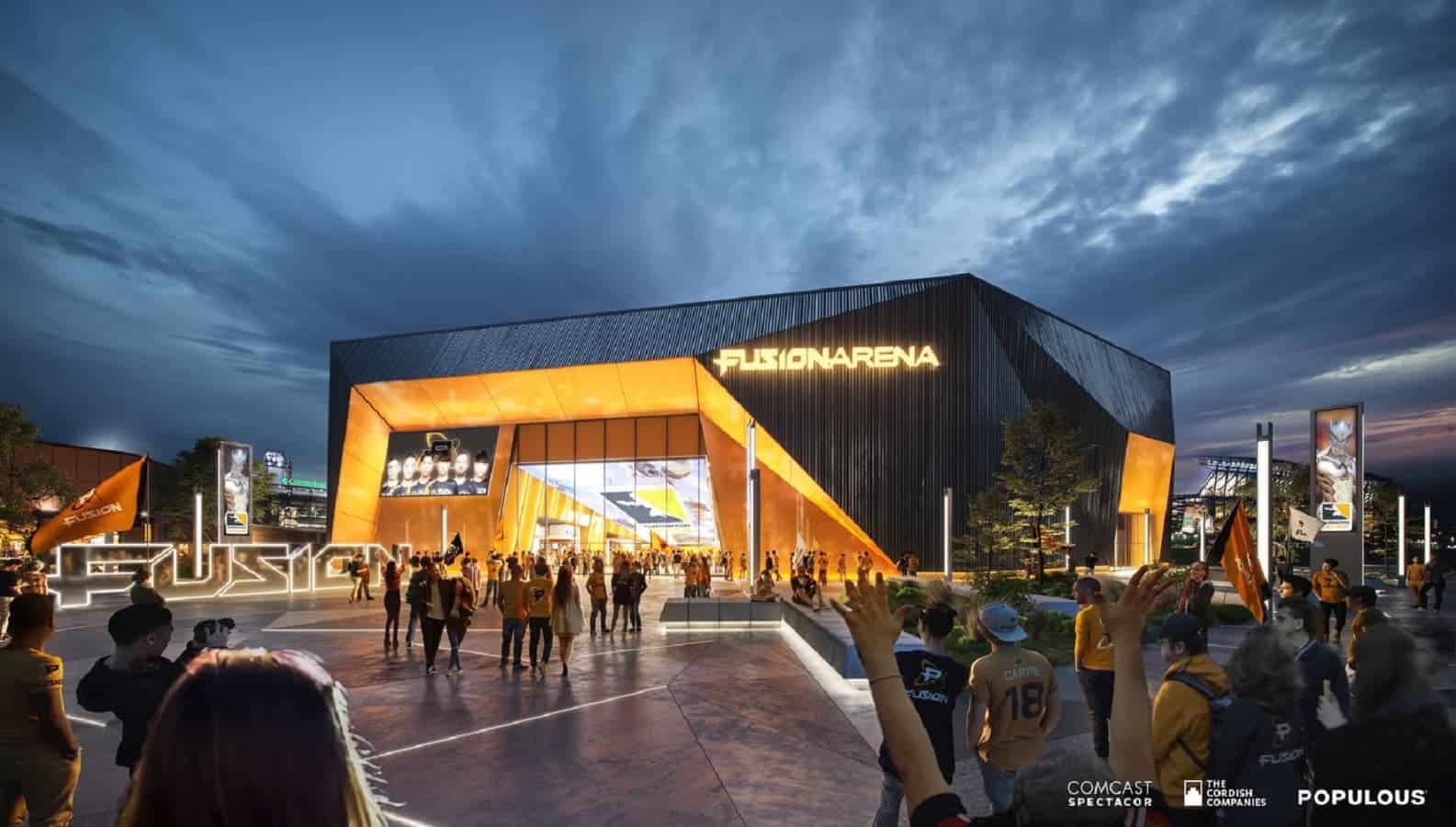 Comcast, the cable company we all love to hate has announced that it will be making a substantial investment in esports, by building a $50 million arena in downtown Philadelphia.
There are a ton of looming questions, such as why Philadelphia and why Comcast, but to its credit, Comcast has been paying franchise fees for the inaugural season of the Overwatch League. Plus, the corporate office for Comcast is located in Philadelphia, so that should answer that question.
It's not known if Comcast will appropriate current properties or knock something down and build its own structure, but it will have 3,500 seats, be called 'Fusion Arena' and have more than 2,000 square feet of LED screens, training facilities, and private streaming rooms. Hopefully, it has a competent janitorial staff as well. Those rooms are gonna get weird.
Comcast has been feeling a bit woke lately, finally embracing streaming content and perhaps looking to the future of entertainment beyond legacy cable services. With a move into esports, that kind of solidifies that theory. Esports is growing into a billion dollar industry, so it's no wonder Comcast wants a piece of that action. A central piece.
Fusion Arena is slated to open in January 2021 and have ten skyboxes (because that's a thing an esports arena needs). Club seats will have USB ports for high-speed internet access and regular seats will have cup holders and an odd butt warmth already built into the pads. Comcast Spectator, the stadium management division of Comcast is handling the deal and promises that the space will be used for more than just esports. Probably arm wrestling competitions and cheesesteak eating contests.
ISPs and cable companies getting into the money of esports is both a good and terrible thing. It's going to infuse the industry with cash and enable it to grow and reach broader audiences, but it's also going to own it because of that money. Considering how ISPs and cable companies are viewed as what they are, this could have a negative impact on esports, though I think everything is going to be peachy keen.
What do you think about the news? Is this a good or bad thing for the esports industry? Let us know down below in the comments or carry the discussion over to our Twitter or Facebook.
Editors' Recommendations:
Follow us on Flipboard, Google News, or Apple News