First Impressions: Sekiro: Shadows Die Twice – But you'll die more than that
We haven't had all the time in the world with Sekiro: Shadows Die Twice, but the limited time we have has been great!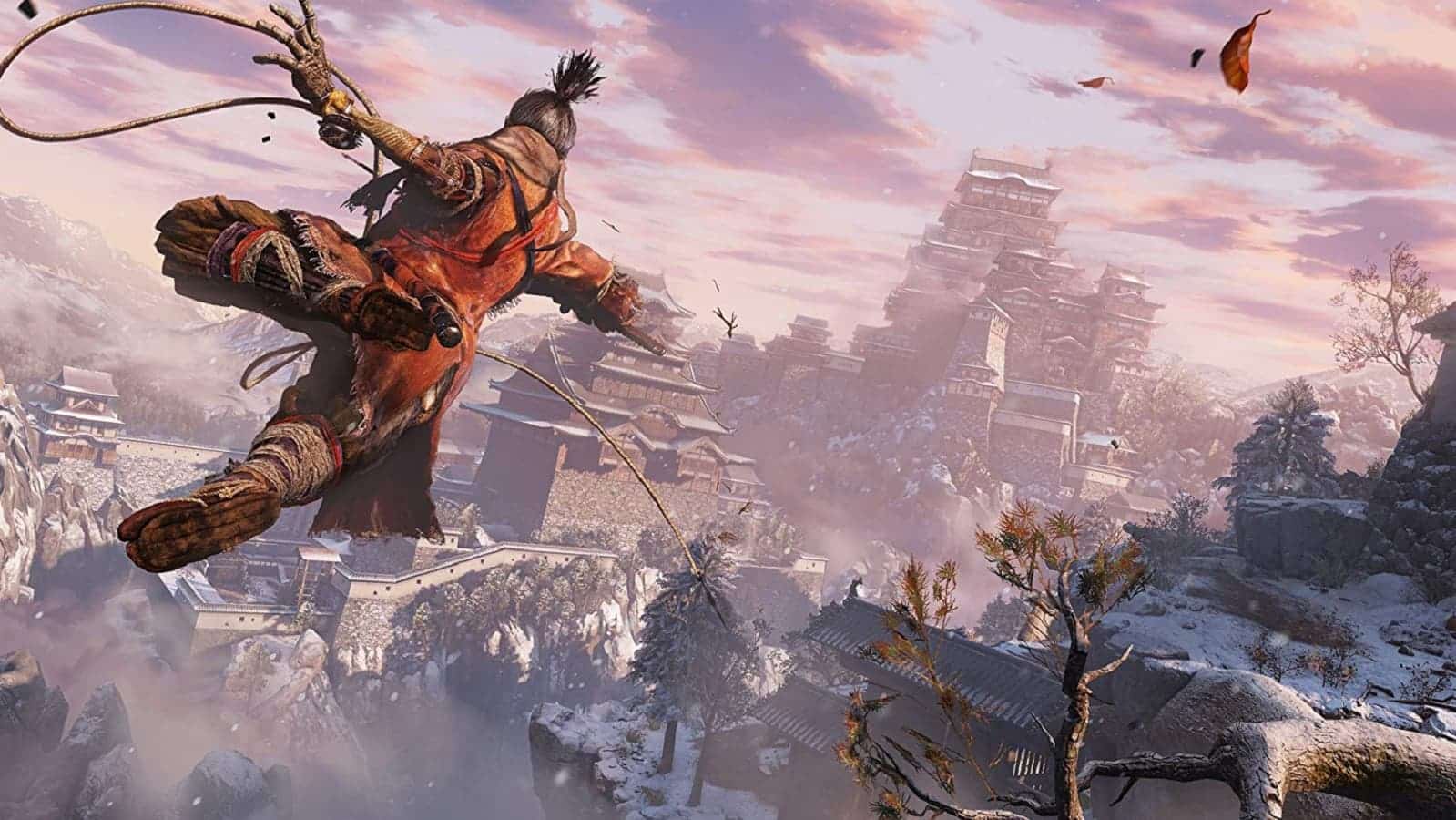 Sekiro: Shadows Die Twice comes out today and since we just got our review code yesterday, it would be completely inappropriate of us to rush a review out. Instead, what I wanted to do is tell you, our awesome readers, what my initial thoughts are of Sekiro: Shadows Die Twice.
If you aren't already aware, Sekiro: Shadows Die Twice (or Sekiro going forward) is FromSoftware's newest foray into their Souls-style formula. Announced at E3 last year, many of us initially thought Sekiro was going to be a sequel to Bloodborne or maybe even a Tenchu game. Instead, it was a game about a samurai with a prosthetic arm that kills his enemies and can't die. Sounds cool, but with today's launch, is it cool?
Hell yeah, it is!
So how is Sekiro so far?
I have about five or six hours of Sekiro under my belt currently. In that time, I've improved Wolf's shinobi prosthetic arm, jumped off about a dozen cliffs to my death and learned that this game is very much not Dark Souls. Some people may be taken aback by that revelation if they were hoping for a Sengoku-era Dark Souls game. Instead, Sekiro takes some well establish Souls elements and meshes it with one of their first major hits, Tenchu: Stealth Assassins. With the abundance of Souls-like games out there, this direction truly helps Sekiro stand on its own so far.
A fair chunk of gameplay in Sekiro tends to either rely on stealth mechanics or taking advantage of the verticality of the world around you. With the ability to jump and double jump, the question isn't "will I," it is "can I?". I know I've spent far too long already searching for and uncovering secrets and ways to get the drop on tough enemies.
Almost every enemy encounter has at least two different ways you can approach it. I have to be honest though, it takes a lot of effort to unlearn the years of Souls-like mechanics that have been ingrained into my being. That is where most of my difficulty currently comes from.
What's different?
Sekiro adds a few things that are quite alien to those that are expecting Dark Souls. Jumping and grappling around like Batman isn't a gimmick. It's an integral part of the game that requires quick thinking and awareness if you don't want to see the death screen over and over again. I mean, you will see it anyhow, but learning to use those tools certainly helps.
The resurrection mechanic seems interesting as well, but from what I can tell, will eventually affect the NPCs in the game if you abuse the feature. I imagine that's going to effect the story and or the ending in some way. Also, you can pause this game as there is no online that I've seen.
As a much faster game when it comes to combat and movement, I've loved what I've played of Sekiro for now. Expect our full review before PAX East next week! For now, if you have been considering the game, I'd absolutely recommend it. There hasn't been any sort of drawback, outside of the difficulty. There's a bit of a learning curve, but the game spends the first few areas expecting you to work on learning the controls.
I think you'll like it, I do for sure.
Sekiro: Shadows Die Twice is available now for PlayStation 4, Xbox One, and PC.
Have you had the chance to play Sekiro: Shadows Die Twice yet? What do you think of it? Let us know down below in the comments or carry the discussion over to our Twitter or Facebook.
Editors' Recommendations:
Follow us on Flipboard, Google News, or Apple News