Steam's fresh coat of paint will give your games and friends a homepage
As Epic continues to snag more exclusives, this comes at a pretty good time.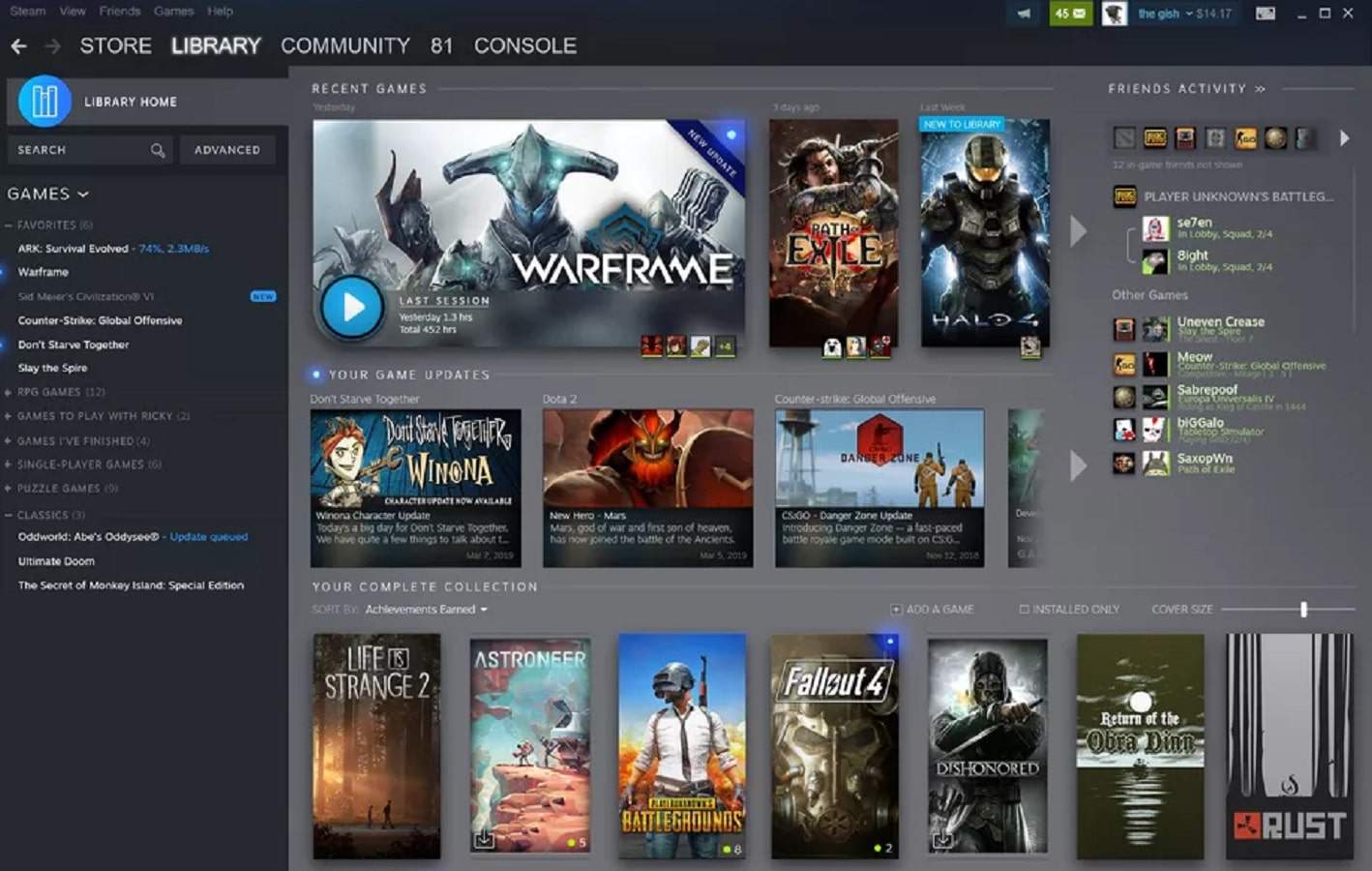 At the Game Developers Conference, Valve announced on Thursday that its Steam platform would be going through some pretty big changes over the next couple months. Was this already planned or was the Epic Games Store and its Fortnite money starting to cause concern and jumpstarted the refresh?
Who knows, but the point is Steam is getting a much needed fresh coat of paint and functionality. From the GDC announcement and screenshots that have been shared, the update will focus on the library section of Steam, something that at present is pretty dang bland. Sure, it offers way more information than the Epic Games Store, which is severely lacking in useful information, but it still could use some work. Other things were hinted at and shown off, as well, but the Library seemed to be the main focus.
With a beta coming this summer, the big thing here is that the Steam Library is getting a homepage. This revamped homepage will give you a better overview of your Steam Library, while also giving you a better view at your friends list to see what everyone else is playing.
You'll be able to search your library via tags to filter games (something that many of us are probably doing manually right now with categories) and the homepage will let you see what's going on with your recently played games. That section will let you see what is happening in those games whether it is new DLC or just updates coming to the titles.
There is also a new Events page coming to Steam
In addition to an updated Library, Steam is also adding an Events page (in the coming months) that goes along with the rest of the updated Steam experience.
This page will also highlight some of your games, but instead of just informing you of new game content, it will give you an even more expanded look at the games you love to play. It could highlight big updates coming to a game or show off different broadcasters that are playing a game you enjoy. For those that like tournaments, it will even tell you about upcoming tournaments for a featured game.
Like with other sections of Steam, it will have search parameters that you can add to make sure you're seeing the things you want to see. According to Polygon, "Players will be able to opt in to reminders for upcoming events via external calendars (iCal, Google Calendar, etc.), email, mobile app notifications, text messages, and Steam itself.
With Epic Games doing a good job of adding features to its store and continuing to grab exclusives from Steam, it will be interesting to see what Valve does with its platform over the next couple months, but this definitely looks like a step in the right direction.
What do you think? Interested in the updated Steam experience? Let us know down below in the comments or carry the discussion over to our Twitter or Facebook.
Editors' Recommendations: