Review: PlayStation VR – after almost two months of ownership
Buy it if you really want VR right now. Wait if you're skeptical to see how the platform is supported over the next few months.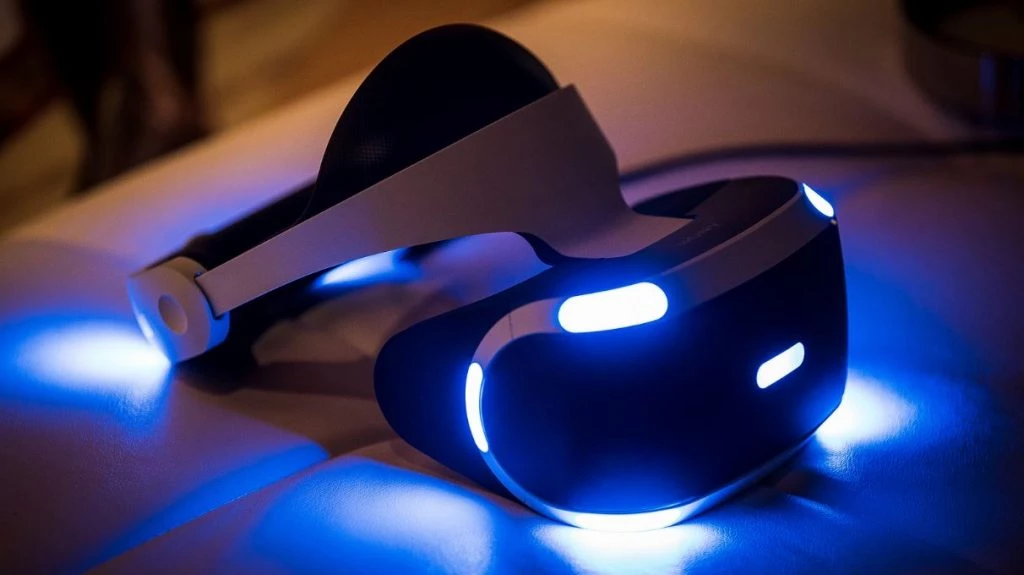 I'm really afraid PSVR is going to wind up like the Vita and quickly get swept under the rug. So then, you're thinking about picking up the PlayStation VR for a little Christmas (or whatever Non-denominational Winter Holiday you celebrate) treat. That's cool. I actually recommend looking into the neat things that VR offers.
There are all sorts of experiences available across the Virtual Reality spectrum, and you'll get to satisfy some pretty interesting feelings all while sitting strapped into a  silly looking headset in your living room.
Want to fly a plane and dogfight your enemies across the sky? That's possible: Eve Valkyrie will satisfy that itch, and the attention to detail both in the cockpit and the space that surrounds is truly a sight to behold. You can pilot a tank and compete in a realistic feeling version of the old Atari game Combat with BattleZone. It's fun, there's a lot of replay value, and again offers terrific attention to details inside the cockpit of your tank.
RIGS is the same way, it's fast and gives you a sense of weightlessness as you pilot your mech quickly around the battle arena. Do you like Rez? The PSVR level X is terrific and warrants purchasing the game yet again on another platform because it's so well done.
On top of those experiences, there are VR experiences for Call of Duty: Infinite Warfare, Rise of the Tomb Raider, and coming soon for Final Fantasy XV and several other games in the near future. Of the three big-name VR headsets on the market (Oculus, Vive, PSVR) I would argue that PlayStation's VR is the most accessible and certainly the most comfortable VR headset currently available. Rift feels like a brick is glued to your face, while Oculus is lighter than Vive, but it's not as light as PSVR, nor does it fit as comfortably as PSVR.
While immediately enthralled with the technology behind the PlayStation VR, the honeymoon period quickly ended. As I played more of the games, I realized that they're all essentially the same basic types of experiences without actually attempting to be more than basic movements masquerading as "games".
Almost every game is some form of shooter using a generic blueprint that's honestly no better than what you'd find on mobile VR experiences – on rail shooting such as Rez Infinite or Until Dawn: Rush of Blood, or shooting gallery type games like Ace Banana or Pixel Gear. While RIGS, Eve Valkyrie, and BattleZone offer a more complete "game" experience, they are essentially all the same basic concepts of dogfight first-person shooting, using a controller instead of the extremely antiquated PlayStation Move controllers. This experience basically negates the idea of "motion control" and instead makes PSVR feel more like a close-up viewing experience instead of being actually immersed in the worlds you visit.
The absolute best games I've played on PSVR that are actually enhanced by the VR experience are Thumper and Bound. Bound lets you view the world around you and really adds to the immersion of an already beautiful game. Thumper is an on-rail roller coaster type of rhythm game, but the VR allows you to look at what's around the track and the glass shatter effect when you die looks pretty great when it's right in front of your eyes.
The same can be said about Rez Infinite, though Rez has been around since the PS2 era, and honestly, if you haven't played Rez by this point, you've probably been living under a rock (since this is the third time Rez has been released.)
Playing games on PSVR feels pretty nice, but motion sickness can set in while you're playing because you're using a controller and just sitting there while the world around you is moving. It's essentially that feeling you get when you drive over a hill quickly in your car and you get that light nausea feeling, but can happen continually because of the disconnect from where your brain thinks you should be moving but you aren't.
Nothing I've played has made me sick, but Rush of Blood and RIGS are both really guilty of making that feeling come far more often than others.
The biggest disappointment of the PSVR is the requirement to use the PlayStation Camera for tracking. Simply put, it kind of sucks unless you've got a large room with plenty of adequate lighting. The Move controllers sucked on the PS3 and they're still terrible on the PS4. Move is my biggest complaint because, for the price tag, PlayStation VR should have a better and more intuitive motion controller. Oculus' touch controller still reigns supreme in this category.
As of now, I like PlayStation VR – but nothing has compelled me to play on it more than once or twice a week. Pinball FX 2 VR is great, but it's pinball and that itch is fairly easy to scratch after a few rounds. Upcoming games look neat, but I fear that they won't be "games" so much as they'll be more gimmicks cleverly packaged.
Headmaster is a prime example of motion tracking – using your head to bounce back soccer balls, but in my room, it barely even works. I saw Farpoint at E3 and that game looks like it'll be a lot of fun, but I fear it'll be nothing short of Killzone 3 w/ the PS Move gun all over again. Perhaps my biggest hope for real innovation is Resident Evil 7, as it's supposedly going to be fully playable in VR.
We'll see what happens, but after seeing Sony's PlayStation Experience press conference, I'm really afraid PSVR is going to wind up like the Vita and quickly get swept under the rug. Starblood Arena looks really good, but realistically it looks like a mashup of Eve Valkyrie and RIGS. While both of those games are fun, simple "fun" gameplay isn't going to bring depth to a system a lot of people are skeptical of, and the $500 price tag (provided you don't have Move controllers and a camera already) is less than both Oculus and Vive, but there are a lot more games available on those units via Steam.
Final Recommendation: I like the PSVR, and I think it's a welcome addition to the PlayStation family of products, but I'm really afraid that it'll be neglected and will eventually become irrelevant just like the PSP and the PS Vita before it. However, if you want a VR experience at home and don't want to have to upgrade your computer, PlayStation VR will certainly scratch the itch – let's just hope "complete" game experiences start showing up before it's too late.
Recommendation: Buy if you really want VR right now. Wait if you're skeptical to see how the platform is supported over the next few months.
Follow us on Flipboard, Google News, or Apple News