Review Roundup: Super Smash Bros. Ultimate
Reviews confirmed for Smash!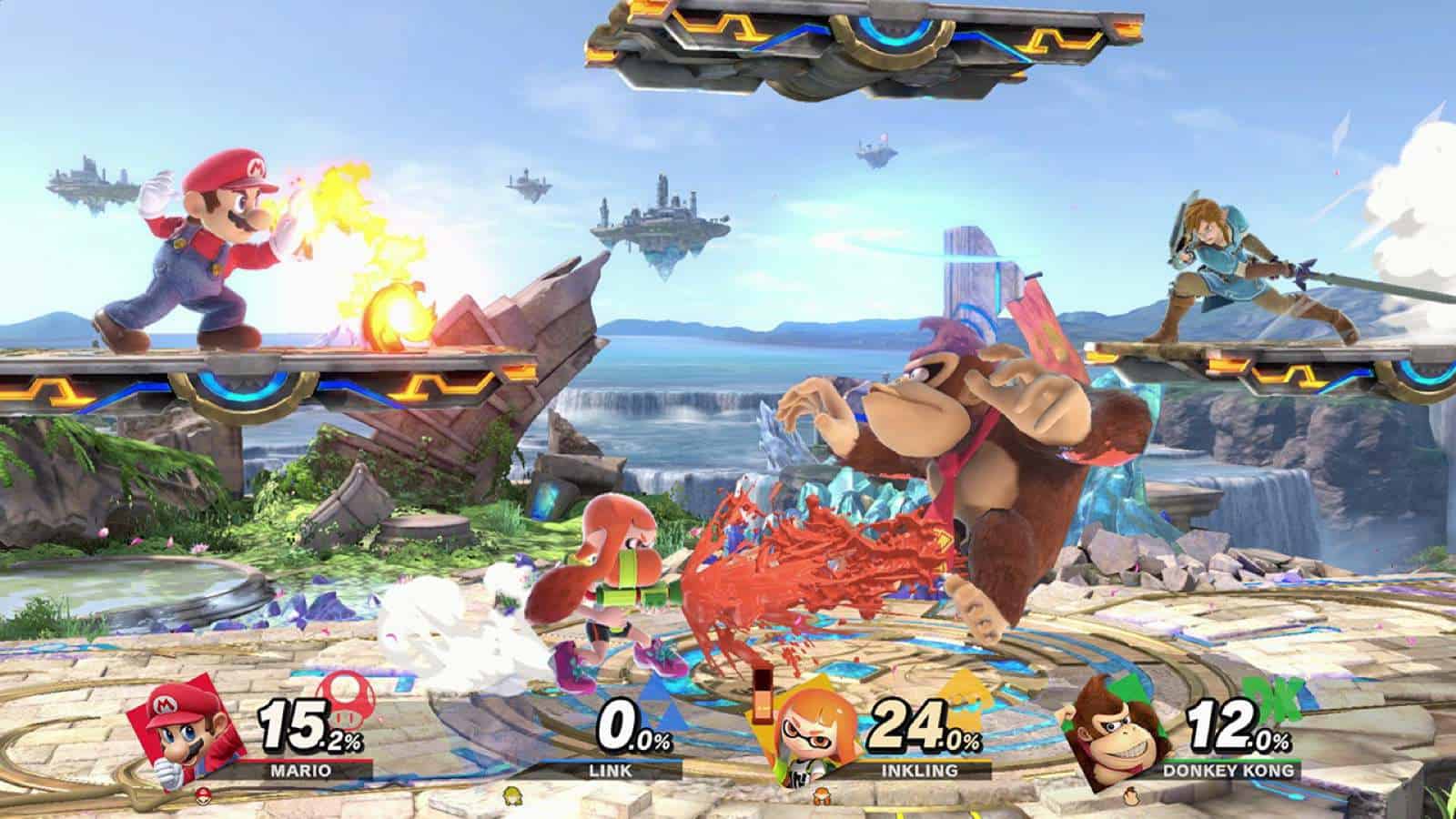 It's December 10 and that can only mean one thing. No, not 14 shopping days left until Christmas (although that's true too). Super Smash Bros. Ultimate (SSBU) just a few days ago. The next installment in one of the best fighting franchises just launched and reviews are starting to make an appearance online.
I'm ready to Smash, and it appears that the gaming media agrees. It will be interesting to see how the fighting game community feels about the most comprehensive Smash title to date now their copies are unlocked.
With a current score of 93 on MetaCritic, let's wade into the brawl and find out why.
The supporting cast
Super Smash Bros. Ultimate is ultimate in more than name only. There's a total of 76 playable characters here, spanning every character that has ever appeared in a Smash title over the 20 years of the series, plus some new ones that only appear in SSBU. There are also five more unannounced characters that will be added to the game as DLC, each with their own playable fight stage.
With such a plethora of fighters to choose from, picking your favorite should be easy (unless that's Waluigi). IGN called the decision by Nintendo to include every past character an "ambitious and excellent decision." I can see why, with how vocal the Smash community is, leaving out any fan favorites in a game self-styled as "Ultimate" would be disastrous.
That's not to say you'll be able to pick your favorite from the get-go, once you boot up the game for the first time you only have access to eight of the twelve playable fighters from the original N64 game: Mario, Donkey Kong, Link, Samus, Yoshi, Kirby, Fox, and Pikachu.
Destructoid had a handy tip for quickly unlocking the rest of the roster, "play a few World of Light levels at a time, back out to the main menu, and you'll consistently encounter roster-unlocking challenger fights."
That may be the easiest way through the normal course of play, but it's not the only way – Polygon has an in-depth guide that has a quickfire way to unlock everyone in the quickest way possible:
Win or lose, once you face the challenger, do not play another match.
Instead, press the Home button on your Switch controller to go back to the main menu, press X to quit the software, and confirm.
Now reopen the game.
Instead of doing a 10-minute round, this time create a new ruleset with a stock of one, which should allow for the fastest possible game.
Play that match with your favorite fighter, and after you go through the postgame stats menu, a new challenger should approach for unlocking. (Protip: Play with a "human" opponent again, and then have them walk off the map as soon as the match starts.)
The locations
With 103 locations, all of which sport an "Omega" (competitive) mode that mirror Final Destination's restraint, according to Destructoid – there's going to be something for everyone here too. Just, if you're not a fan of things like electric floors, strong winds, and reduced gravity while in the World of Light mode – persevere.
Once you collect enough Spirits you essentially become invulnerable to the modifiers you were raging about earlier. Oh, and in contrast to the unlock grind for the fighters – all of the stages are unlocked from the start.
The action
With 20 years of pedigree to live up to, SSBU always had a tall order. How do you simultaneously add content from every prior game and still move the franchise forward? One way is the new World of Light mode, taking the helm as the ever-starving pink protagonist, Kirby. Your mission? Save the 73 other fighters from the clutches of Galeem, who has used his light powers to turn them, and all the NPCs, into Spirits.
There's almost 1300 of these Spirits to collect, and to give you a sense of the time to completion, Nintendo Insider took 36 hours to 100% it. There's also a New Game+ mode once you complete it once if you really like that kind of thing. Fandom called this "astonishing" and cautions against putting it down in the slow first hour of the story.
Now it's on to the meat of the Smash formula – multiplayer. IGN liked the new tweaks Nintendo made, with "fighters in Ultimate feel[ing] a little bit faster and a lot harder hitting overall." Basically, the consensus is that this is the game you've loved for two decades, tweaked to a "wonderful celebration" of the best Smash has to offer. Nintendo Life notes that "thanks to what we can only assume is some sort of cosmic magic, Ultimate plays really well online." Of course, we know it'll perform well while during in-person tournaments, of which we're sure there will be many – but it's refreshing to see that the online experience won't suffer.
With all that content you'd be forgiven if that was the end of it. Classic mode returns, as does a revamped training mode. There's Mob Smash, which is essentially a survival mode with multiple difficulty levels. And you can also create and train Mii fighters, or the one that lives inside of your Amiibo.
Conclusions
Polygon calls it, "[this is] a Smash Bros. so full of ideas, wishes and demands pulled from the player base that it can be overwhelming," before going on to call it "the most enjoyable entry since Super Smash Bros. Melee." 
Press Start Au echoed those sentiments, calling, "Super Smash Bros. Ultimate is ultimate in every sense of the word." The only thing they could find to pick on was that the Amiibo functionality as always feels a bit "tacked-on." With how much content this game has, I think I can deal with that.
"SMASH-ING" was the exclamation of joy from Gameplanet.au in their wrap-up, before giving SSBU a 9/10.
Could this be a contender for Game of the Year? It's certainly one of the best games for the Nintendo Switch, and it's a shining example of what Nintendo can pull off in their first-party games.
Super Smash Bros. Ultimate is now available for the Nintendo Switch.
Have you played this yet? What are thoughts on the game? Let us know down below in the comments or carry the discussion over to our Twitter or Facebook.
Editors' Recommendations:
Follow us on Flipboard, Google News, or Apple News