Review: Sbode 400 wireless Bluetooth speaker
I expected a lot more out of this speaker.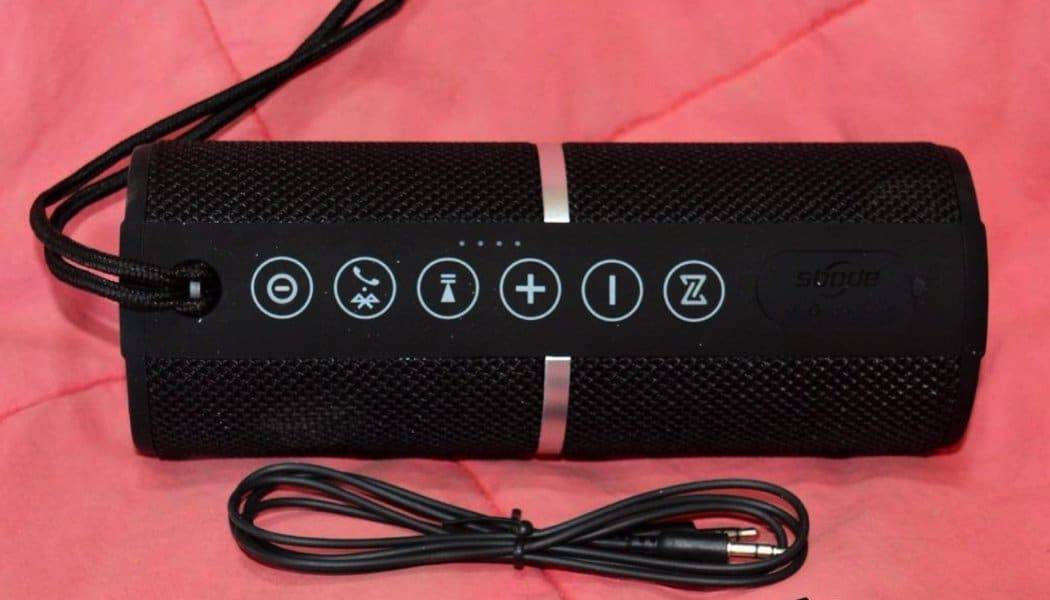 This is probably the closest thing you'll ever get to a JBL Flip knock off.
Today, we're checking out this Sbode portable Bluetooth speaker. While it may look like an impressive speaker on the outside, it left me considerably disappointed when it came to its sound.
I knew immediately when I turned on this speaker that I wasn't going to be impressed. It isn't exactly loud. When I accidentally raised the volume on my phone to its highest level, I figured the speaker would start blaring at a high volume, but then I realized the speaker was at its highest level.
I figured this was some sort of mistake, so I eventually plugged it into my computer via the aux input, and again, to my surprise, this was the loudest this puppy went.
Other than sound, this speaker is as basic as it gets. Don't get me wrong; the device features things like a 22000mAh battery, hands-free calling, Bluetooth, water resistance, and even a feature where you can connect two of these puppies to give you surround sound sort of experience. But what's the point if the speaker sounds like crap?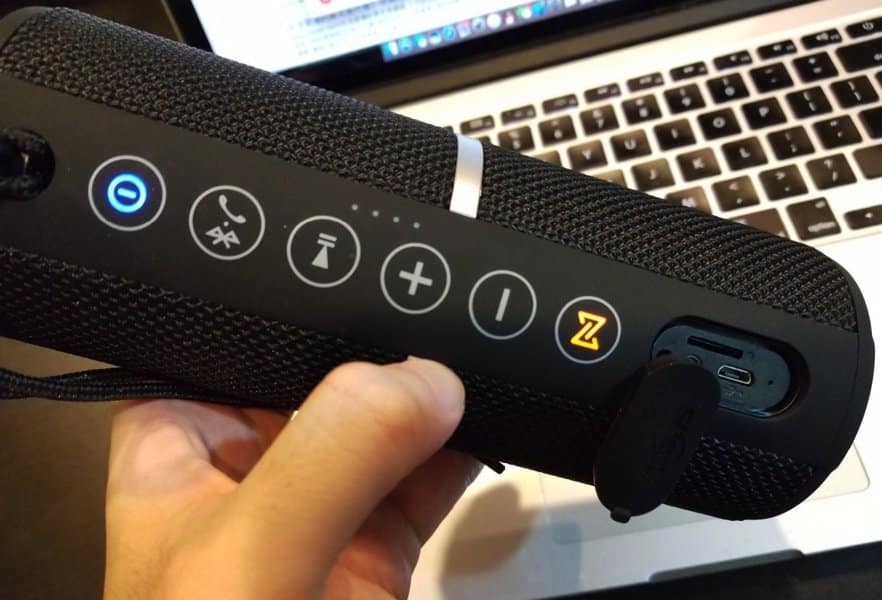 I mean, don't get me wrong, it doesn't sound like complete garbage, it's just that the speaker is not loud enough. The highs come in really nicely, but there's virtually no bass. I don't need much, but I certainly need something. For the size of the speaker, I was extremely shocked to find out this is only a 9W speaker. That's not much.
In my opinion, the only good thing this speaker has going for it is how well it's built. It feels solid and gives me the impression this thing can take a beating. That's probably the best value you'll get out of this speaker.
Unfortunately, I can't tell you how much this speaker costs because the item's Amazon page currently shows the speaker as unavailable. Amazon claims that they don't know when the item will be back in stock, but a bullet point in the product description says sometime September 25.
Personally, if you were to ask me, you can find a lot better. My best suggestion is the JBL Flip 4.
Update: The Sbode wireless Bluetooth speaker retails for $69.99, according to a company spokesman.
A sample unit was provided to KnowTechie for the purpose of this review. 
The Good
It's designed nicely
Packed with some helpful features
Extremely durable
Good battery life
The Bad
It's just not loud enough
It looks like a JBL Flip 4 knockoff
It's only 9W