Review: Skullcandy Push Earbuds – delivering an empowered year of '12 moods'
Mood rings for your ears.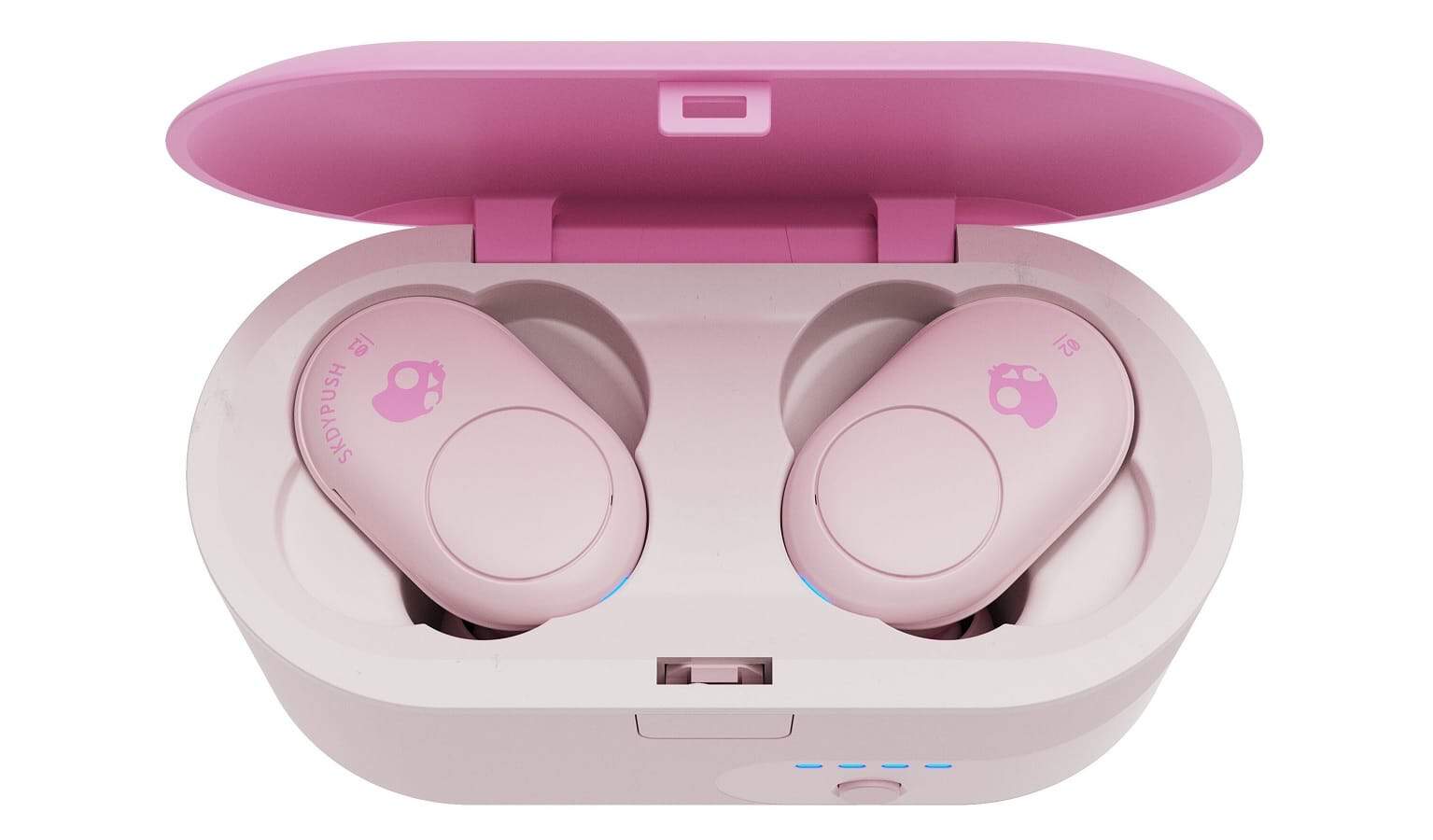 The Good
Great price point
Comfortable in ear
Adequate sound for Bluetooth
The Bad
Lacks true sound depth
Skullcandy has been a pretty reliable brand over the years when it comes to consistency and affordability of its music delivery devices. While that might be the most boring sentence I've ever written, it's a necessity is one of balance.
This year, starting back in March, Skullcandy started running its '12 Moods' campaign which is anything but boring. A collaboration with emerging artists and athletes with limited product releases and 12 months of inspired moods is anything but bland.
The year started off with March being the month of Bold, featuring artist Rico Nasty and Skateboarder Jen Soto. The limited edition Push Earbuds were orange and came with a hat. The products in April were Elevated, camo green Push Earbuds, Venue over-the-ear noise canceling headphones and Riff on-ear headphones.
You get the point. Each month, a new mood, a new collection of artists and athletes, products and supplementary goods like water bottles and tote bags.
I was pitched the May Fresh campaign but received the June Empowered campaign products. This month is a soft pink theme and features musician Leikeli47 and snowboarder Anna Gasser.
There are videos and stories about what drives these women, meant to inspire and motivate and naturally, empower. Each month until February of next year there will be a new mood and a new limited edition set of products, promoted by a fresh selection of artists and athletes.
It makes sense. Music makes us feel things and Skullcandy makes products that deliver those feelings to our brains. Music makes us feel bold, elevated, fresh and empowered. Sometimes one at at time, sometimes all at once.
I'm sure the rest of the moods will reflect some aspect of how music creates magic in our world. For now, I'm empowered to review these soft pink Push Earbuds. You can check out the rest of Skullcandy's '12 Moods' campaign and related products here.
So about the Push Earbuds
The most protruding issue I always have with Bluetooth headphones, one that rises high above the rocky terrain here for sure, is the lack of true sound depth. The loss in fidelity is expected and slight with the Push Earbuds, but the music is skimming along the surface with the mass of tissue paper.
That is to say, on tracks where I fully expect sound depth such as anything on Woodkid's album The Golden Age, there is little to be had. The specific and deep intricacies of more complex musical arrangements simply fall flat.
This is less of a criticism of Skullcandy and more of the inability of Bluetooth technology to deliver what I hear with wired headphones. I have a pair of Skullcandy Fix headphones that have been pumping tunes into my brain holes for upwards of seven years.
Add to that the Skullcandy Ink'd headphones I use for travel and I'm pretty brand loyal. I've reviewed numerous other pairs and while I'm not keen on over-the-ear headphones, they've generally stood up to moderate to good quality.
The Push Earbuds do keep doing this thing where they fade for a second then cut out then pick back up and I can't explain why that is happening or whether it's interference or not.
The design is supposed to eliminate signal loss and I was only about eight feet away from the connected device. That being said, with 12 hours of listening time (six in the headphones themselves, six more with a quick charge in the charging case), it's a small thing when not worry about getting tangled in cords.
Within the realm of true wireless Bluetooth earbuds, the Skullcandy Push Earbuds do offer enough to be considered a quality middle-of-the-pack contender
While lacking sound depth, the earbuds still handle most musical flavors with general ease. Bass isn't drop-your-reproductive-organs-to-the-floor low, but it does rumble enough to tingle your lobes, especially on electronic or rap tracks. Rock and blues sound the best – when the earbuds aren't fighting to normalize the bass against lyrics.
Like many earbuds on the market, the Push Earbuds allow you to control the volume, switch tracks, take calls and activate your Google Assistant with the press of a single button on the exterior.
They fit in the ear nicely and have a flexible arm to add support so they don't just fly out of your ear. I put on some Against All Authority and had a one-man mosh pit going, the earbuds staying put the entire time.
The Skullcandy Push Earbuds deliver music that you can feel, that inspire moods because they are effectively part of your head. They are inside you. The balance is near perfect and you do feel immersed in the music, regardless of sound depth.
The one button controls are a handy touch, and while I have my regular issues with Bluetooth itself, the Push Earbuds delivered my music to my brain within reasonable expectations. For the price point, they are a solid choice from a brand that has never let me down and knows how much music means to us.
The Push Earbuds retail for $99.99. A review unit was provided by Skullcandy.
Editors' Recommendations:
The Good
Great price point
Comfortable in ear
Adequate sound for Bluetooth
The Bad
Lacks true sound depth
Follow us on Flipboard, Google News, or Apple News