Review: EasySMX Gaming Headset – an acceptable pair of budget headphones
They're fine…. just fine.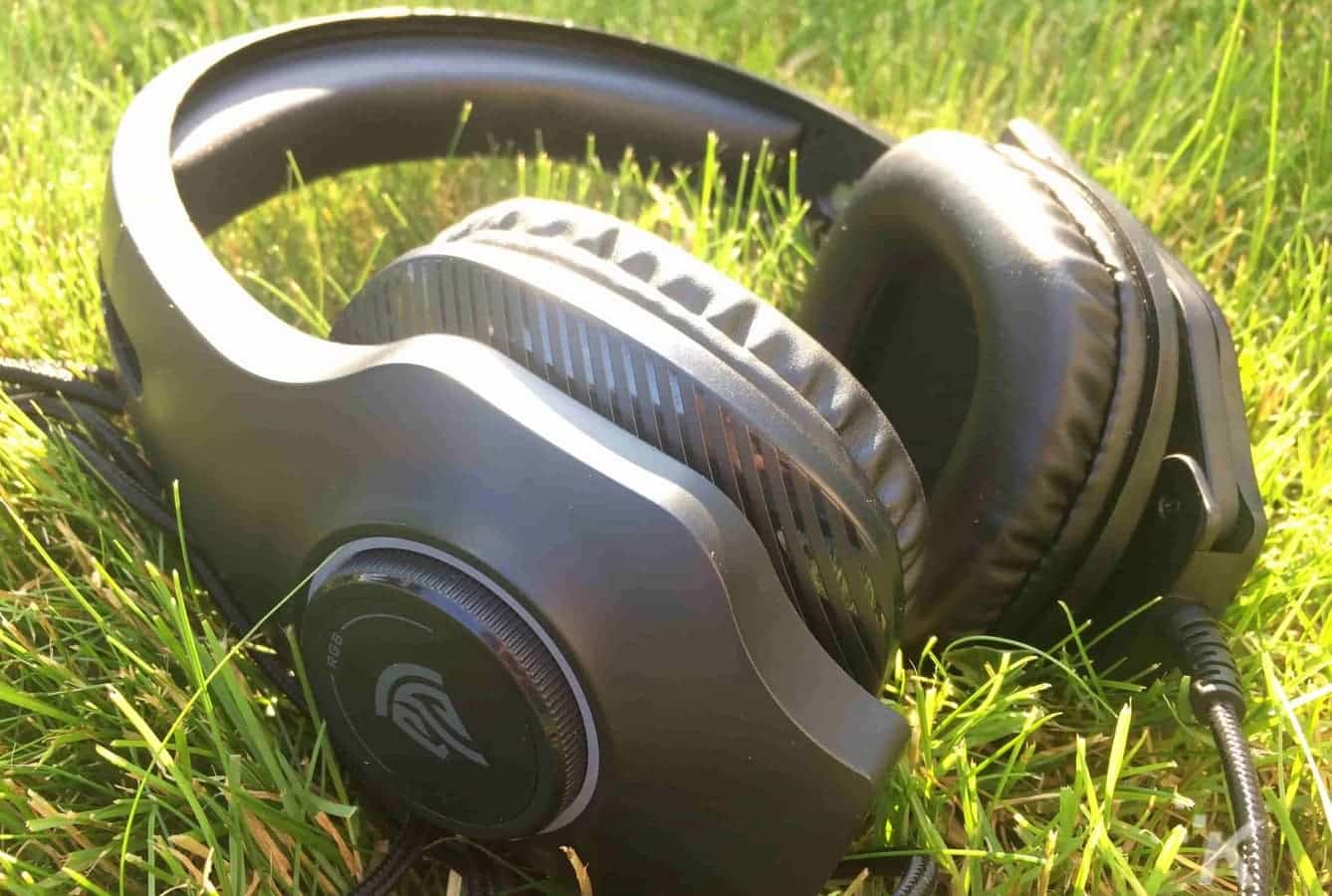 The Good
The feature set is barebones, but they get the job done
The price is solid. You could do a lot worse for $35 headphones
The Bad
There are a lot of moderately annoying quirks, from cable length to a conditionally non-functional mute button
I had never heard of the company EasySMX, but they reached out to me on Twitter and I love headphones, so I thought I'd give them a go.
I'm not a huge fan, but they do a few things well and they might be appealing to those looking for some budget, stereo headphones, so here we go: the EasySMX VIP002S RGB Gaming Headset (oh boy is that a long product name).
First things first: The feature list
This headset is super bare bones, but features a volume knob on the left side, a flip-down microphone, a mic mute button, slide-adjustable sizing, and…an RGB knob? They're wired headphones, meaning you'll be using the 3.5mm jack if you're playing on a console and the included Y-splitter for input/output on a desktop.
They also have a USB plug, which seemingly only serves to power the adjustable-color, glowing RGB rings on the sides and, weirdly enough, the mute button.
The features are, however, somewhat contradictory and a bit of a mess
For instance, on PlayStation 4 you have to use the 3.5mm jack with the controller and the USB plug is split near the end, so it's impossible to plug that in on your console while audio is plugged into your controller.
As a result, no RGB glow (which isn't a huge loss for me, personally, because I hate it, but if you're a PS4 streamer you might be remiss about this) and…no microphone mute? What? I tried to click the button and muting didn't do anything without USB power.
The cable itself is thick and knitted, but it's also extremely long. This is because it has to serve a desktop's 3.5mm input/output plugs, which makes the length appropriate for that purpose but inappropriate for a controller that's only a few feet away from your head.
I constantly found the cord to be too long for console use, with it awkwardly dangling all the way to the floor and thus being at constant risk of getting run over by my chair's wheels.
The audio quality is what I would comfortably describe as "fine, just…fine"
Dynamic range is acceptable, though cannot be changed with the headphones themselves, and volume control works, though it isn't an intuitive dial and I found that I often had to dial in both directions to find out how to turn things up and down.
I did notice that I kept getting confused about where 3D space sounds were coming from, but it's hard to say if the blame for that is on the headphones or on how bad Dauntless is.
As far as comfort and adjustability go, they use that leathery, squishy material for the cushions. I prefer the softer, fabric style but they weren't terrible. I wasn't ever actively in discomfort, but my ears got hot after maybe an hour or two and I needed breaks.
In terms of size, these headphones are adjustable, but even the smallest setting was almost too big for me; I don't know who the biggest setting is for but it's preposterously large. They don't collapse or tilt in any way, so they aren't very packable and aren't travel-friendly.
Honestly, that overall feeling describes the EasySMX Gaming Headset accurately
Some good things, some bad things, nothing hugely objectionable in either direction. They get the job done but don't go above and beyond in any way. I wasn't super annoyed with them, but I think I would only use them if I needed a team chat microphone and had nothing else.
When you factor in the price, however, they get dramatically more appealing. The EasySMX Gaming Headset is a paltry $35, putting them in line with the SteelSeries Siberia 150.
The EasySMX Gaming Headset is for anyone looking for something cheap that will fill in for a stereo, gaming headset for right now.
That said, I strongly recommend bumping up to the Arctis3 from SteelSeries (MSRP of $69.99 (nice) and on sale at the time of writing for $55.99), which I think will serve you better in every way if you can afford the extra cost.
But if you're strictly on a budget, you won't go wrong with any of the best headphones under $50. It's the best you could get this 2019 and it should give you some edge… well at least until you can settle with a premium one
Just, whatever you do, maybe don't drive Uber to make up the difference.
Jake reviewed the EasySMX Gaming Headset with a review pair from the company.
Editors' Recommendations:
The Good
The feature set is barebones, but they get the job done
The price is solid. You could do a lot worse for $35 headphones
The Bad
There are a lot of moderately annoying quirks, from cable length to a conditionally non-functional mute button
Follow us on Flipboard, Google News, or Apple News