Review: Wicked Audio Arq True Wireless earbuds
True wireless for how much?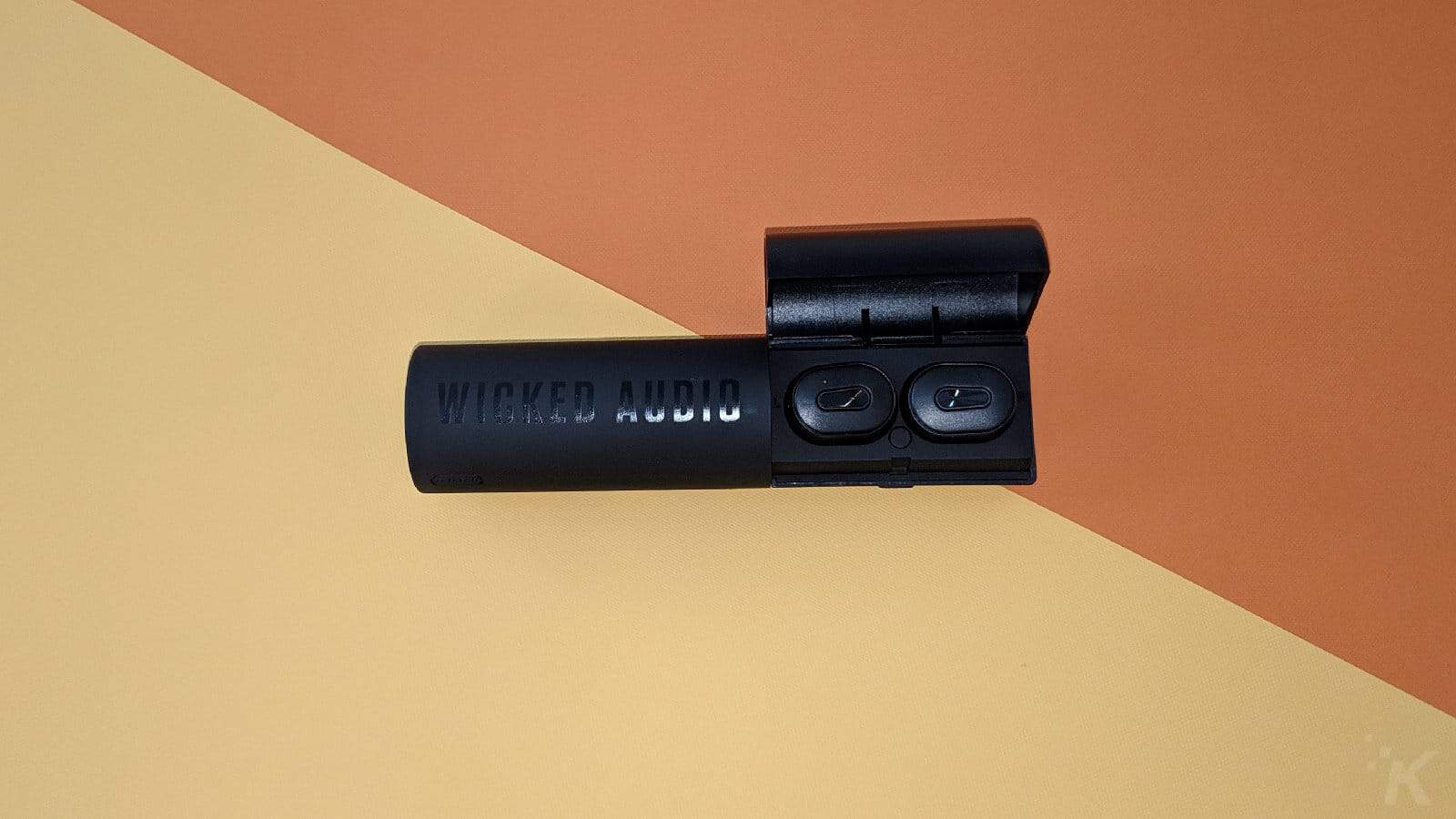 Ever since the AirPods took the earbuds market by storm, there's been a sudden influx of "true wireless" headphones. They all have pretty much the same characteristics: two unconnected earbuds, each with their own battery, at least one microphone for calls, some sort of battery-included charging case, and Bluetooth to actually connect to your other devices.
The set we're looking at today is from Wicked Audio, who have made steady inroads to the market with a host of well-priced headphones over the years. The Wicked Audio Arq True Wireless buds have all the features above, plus a few nifty tricks of their own. At under $55 right now on Amazon, are these the budget champion for those not looking to pay AirPods pricing?
How do the Wicked Audio Arq buds look?
Okay, lets set some expectations here. For a third of the price of AirPods, you can't expect too many bells and whistles. That said, what you do get is pretty impressive. The earbuds are fairly unobtrusive, fit into my (fairly large) ears well, and crucially – didn't shift a millimeter when I shook my head vigorously. That should serve well for use in the gym, where the low price also comes in handy for the inevitable lost bud.
Battery life is rated at 3 hours for the earbuds, with another 60 hours (so 20 full charges) in the battery charging case
It does take 30 minutes or so for the case to recharge the buds from empty, something that's worth keeping in mind. The case itself takes 5 hours to charge via USB, and I found this pretty close in terms of timing. It's also worth noting that the earbuds won't automatically charge when inserted into the case – you have to press the difficult-to-reach button right between the buds. This could do with moving to the end corner, or even automatic recharging being added to a future revision.
Both buds have a button on them, this has multiple uses including on/off, pairing, and music/calls start/stop/etc. No volume controls or fancy things like voice assistant invoking here, but we are talking about budget earbuds. Pairing is automatic when taking the buds out of the case, and Bluetooth pairing couldn't be easier – if they haven't been paired already, the left bud will go into pairing mode (flashing red/blue light) so your phone can see it. When both are paired, the left bud is the one in charge both for Bluetooth pairing and controls. You can also connect just the right bud to your phone if you prefer, or if you want to stretch the battery life by using them purely as single buds.
The section of the case that flips out to let you get the buds is slightly translucent, so you can see the charging lights through the case. That's not a bad touch at all, stopping you from having to open the case to see if they're charging or finished. It doesn't make up for the weird press-button-to-charge setup, but it's a nice touch I've not seen before.
It's also worth pointing out that the extra "junk in the trunk" in the Wicked Audio earbud case is a pretty hefty 2,600 mAh battery. That extra power can be used to charge other devices, via the USB-A port. Handy if your smartphone starts to run low, although it could mean carrying more cables around.
So how do they sound?
The overall sound is pretty good, with a fairly v-shaped sound signature with heavy lows and tweaked highs, and toned-down mids. The bass is over-muddy, with the kick drums on Placebo's Nancy Boy really sounding muted against the angst of Brian Molko's vocals. The rest of the song comes through pretty well though, so I can forgive the minor issue, especially after a bit of EQ tweaking. Oasis with D'you know what I mean sounds fantastic, better than I remember the Manc' boys being in their heyday.
The kick drum on RaTM's Wake Up sounds better balanced than on the earlier Placebo track, so maybe it really is down to EQ settings on the original tracks. I mean, I'm using Spotify for testing, partly so I can link to the same tracks, partly because that's what the majority of buyers of true wireless headphones are going to be using. Bluetooth has gotten better, but it still can't show the nuances of lossless music.
The story changes when you start listening to rap/techno/pop, where the sound signature comes into its own. I mean, Beats got famous on this sound, right? The bass can be over-heavy at times, unfortunately, making some tracks hard to listen to at volume.
The only minor annoyance was some dropouts of connectivity, where one bud dropped out, then reconnected. The reconnect only took a split second but it was enough to annoy. There aren't many sets of true wireless earbuds that are immune to this though, so it shouldn't put you off, not at this price point.
So should I buy them?
Okay, for under $55 right now on Amazon, the Wicked Audio Arq earbuds are tempting. The buds themselves are okay, but could do with some EQ work or the sound signature tweaking in a future release. Clear vocals and highs are often swamped by the heavy bass. If that's your bag, then the Arq's are worth a flutter.
You'll have to pay two, three, times the price of these buds to get better audio in the true wireless form factor, so that's also worth mentioning. The battery life seems about right with the ratings, this will depend on where you're using them and how loud you like your music.
A sample unit was provided for the purpose of this review.
Editors' Recommendations:
The Good
Clear communications for voice calls
Full, V-shaped sound profile
Battery life for dayssssssss
Dual-use recharger for both the earbuds and for other devices
Affordable
The Bad
Having to remember to press the button to recharge the 'buds is annoying
Follow us on Flipboard, Google News, or Apple News