Review: SteelSeries Arctis 7 headphones – Superb comfort
Seriously, they are so comfortable.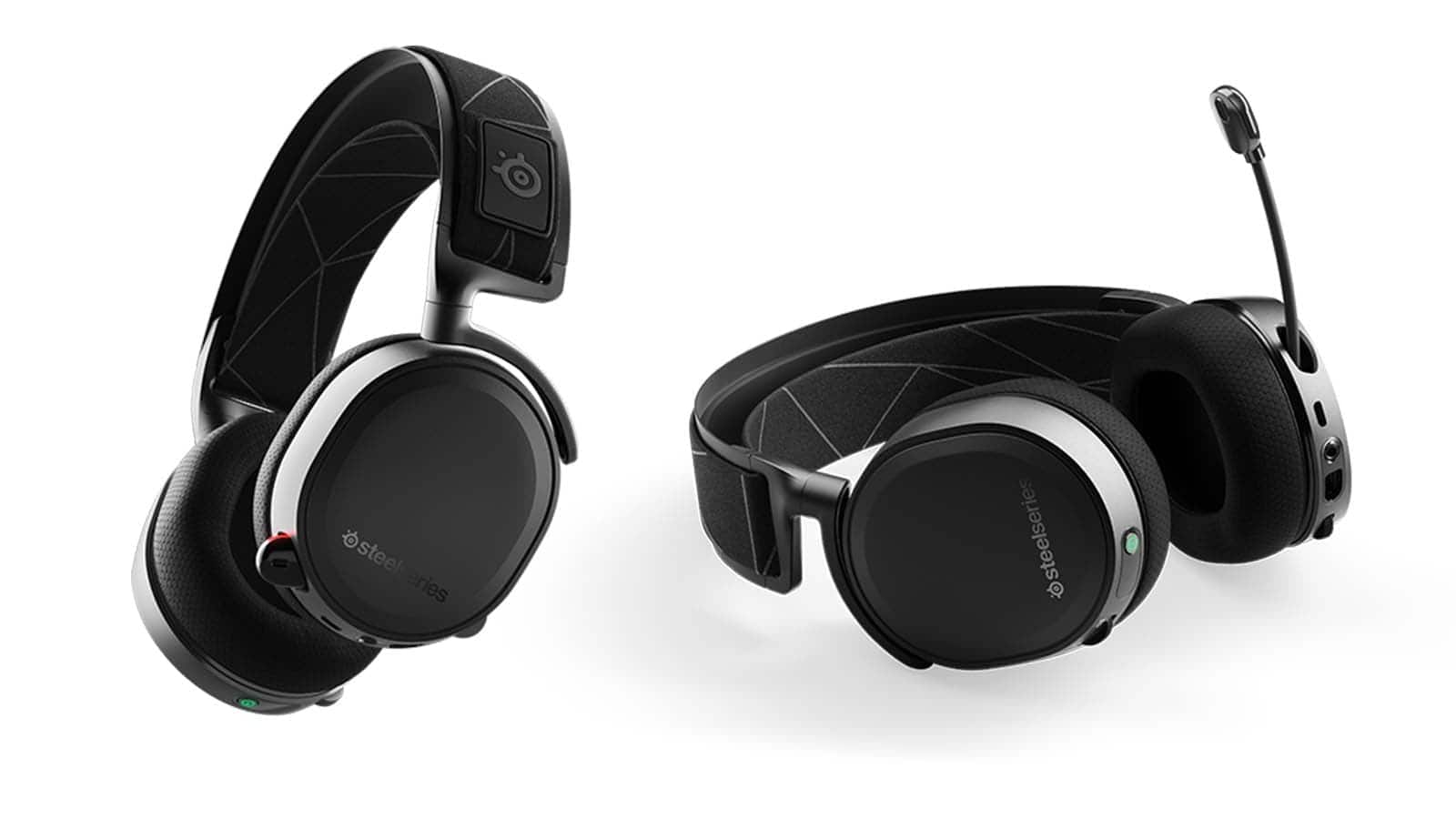 When I was really young, my parents used to put headphones on me when we'd get loud thunderstorms down in eastern Virginia. My dad worked in the Coast Guard, so he had the kind that were so good at blocking out sound, you could wear them on a deck or engine room of a ship and not get hearing damage while you worked.
I didn't know that sound sensitivity was part of the autism spectrum until much later in life, but I do know that I've always been extremely particular about what I look for in my headphones.
I've adored SteelSeries products for years, so I wasn't sure they could really outdo themselves with the Arctis series, but I've been using my review pair for weeks and this is what it's been like.
To start, I have literally never put a more comfortable pair of headphones on my head
I'm bald, so most bands stick to or irritate the skin on my head. I have big ears that stick out, so my ears usually get sore. Even earbuds drive me a little nuts after a short while.
There's a laundry list of reasons headphones irritate me and the Arctis 7 does absolutely none of them. I can wear these headphones for an unlimited amount of time and never get tired of them being on my head, which is absolutely unbelievable to me.
READ MORE: Review: SteelSeries Apex Pro Mini mechanical keyboard
That's partially the super comfortable ear cushions, partially the double adjustable tilts they have, and partially the adjustable, semi-stretchy headband that somehow doesn't rub me the wrong way at all. I've worn these for 12 straight hours of bus trips, for entire days of writing and gaming, and they're just as good as they can get for me. There is no headset I would rather be wearing.
As for the audio quality, they're pretty standard fare for SteelSeries
Which is to say "pretty great, but not the absolute best." There is no internal equalizer of any kind, so mostly I found that they were just lacking the powerful bass of other headsets I've used. They are, however, crystal clear and I never struggle to hear what's coming out of them; I just wish I could get more dynamic range from them.
The features are also solid, with a standard array and then some. You can use the Arctis 7 wirelessly with an included USB dongle that works on computers, PS4, and more, or you can listen wired with a removable 3.5mm adapter cable. I do wish the dongle was styled like a thumbstick instead of having a lengthy cord attached to it, but the intuitiveness of all of the other features was more than enough to make me forget about that extremely minor complaint.
For instance, when you mute your microphone, the microphone itself glows red. Do you have any idea how many times I've been playing Destiny, trying to communicate with my fireteam, and not realized I've been muted ever since I took a snack break? It's little features like this that make the Arctis 7 stand out from the competition because they all feel so obvious that you wonder why they aren't present elsewhere.
Speaking of snack breaks, the Arctis 7 also includes passive noise cancellation, which means I can largely crunch on snacks with impunity while on the mic with my team. Yes, I actually tested this, munching on cashews with another headset and then again with this one, and my PlayStation party told me that my idle crunching was indeed less noisy, as was the hum of my room's air cleaner.
I do wish the headphones had active noise canceling as well so I didn't ever have to hear the outside world, but I guess any single pair of headphones can only do so much.
If you've ever struggled with headset comfort and you want the most comfortable headphones I've ever had the pleasure of using, get yourself an Arctis-series set right away. I adore these things and don't see myself switching to anything else any time soon.
Jake reviewed the SteelSeries Arctis 7 with a pair provided by the manufacturer. He used them extensively on desktop, with PS4 games, wired on the Switch, and in a mix of at home, on a plane, on a train, on a bus, and out in public. 
Editors' Recommendations:
The Good
Unrivaled comfort, absolutely stunning feel
Great suite of intuitive features
The Bad
Dynamic range is somewhat lacking
Follow us on Flipboard, Google News, or Apple News