Review: Secretlab Omega gaming chair – Tough love
Just a little too firm for my tastes.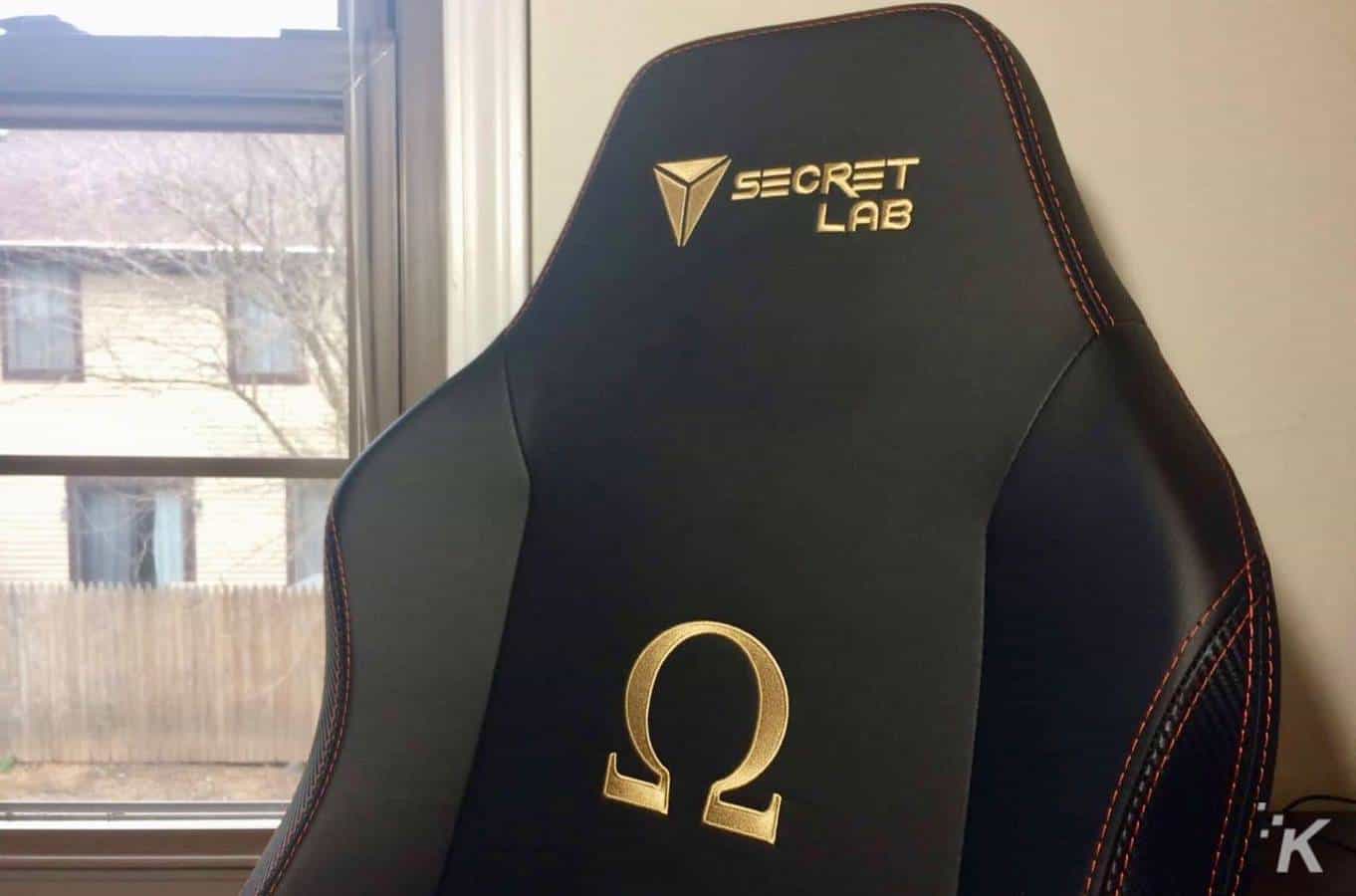 The first thing about the Secretlab Omega that is obvious from the moment you take the pieces out of the box is that this chair is monstrously sturdy. The wheelbase is metal, for instance, and that's something that I've never had with literally any chair I've ever owned.
Everything throughout the chair feels incredibly strong. Strong as in I could probably throw it down a flight of stairs and not only would the chair be fine, the stairs would probably get pretty roughed up in the process. As someone who moves from place to place frequently, I'm pretty excited to finally have something to sit in that can take a beating when I pack it up and unpack it into a new place.
However, that strength is also the Omega's greatest weakness
Along with its durability, everything about this chair is just incredibly firm. The seat feels unforgiving and the back absolutely requires the use of the included neck and/or lumbar support pillows. More importantly, however, the base is built with a racing, bucket-style construction that uses angular pads to keep your butt right in the middle of the chair at all times.
This makes lots of sense for a literal race car, but I don't intend to go anywhere quickly in my rolling office chair and these inflexible, unremovable, pointless bucket pads are by far my biggest complaint with the Omega. Sure, they prevent me from sitting cross-legged like a cave gremlin, but sometimes I want to sit like that and I don't really need any mostly-visual accoutrements getting in my way of living my life here.
As for the chair's options, there are plenty
The armrests can be adjusted forward/backward, moved up and down to numerous heights, slid towards and away from the center of the chair, and pivoted to various angles. The back reclines to almost completely horizontal, which is definitely far enough for me to fall over if I were so inclined.
READ MORE: Review: EWin Champion Series gaming chair
Though it's a pain to reach, there's the obvious height adjustment handle for the chair itself. Lastly, there's a lever on the right side of the chair that clicks into one of two positions, but I have no idea what it does and no amount of experimentation revealed its secret purpose. I don't find myself wanting for lack of options with the Omega.
On the whole, the point I keep coming back to is that for at least some of the ways I want to use it, the Omega sometimes just isn't comfortable for me
It's holistically, objectively a better chair than anything I've ever owned, but it's too rigid in its design for my taste. If it were up to me, I would remove just the bucket styling of the seat itself, but in the absence of being able to do that I frequently have bruises on my thighs from the times I've tried to sit cross-legged and minor irritations from the times where I try to sit with appropriate posture but my legs are anything but directly straight-forward. Since I'm sitting here all day and comfort/pain mitigation is the only purposes a chair should serve, I find that to be a pretty big detriment that I just can't shake.
At the end of the day, I would recommend the Secret Lab Omega to anyone looking for something sturdy, stable, and firm. If you need more give or softness in your office/gaming chairs, I would suggest looking elsewhere. Personally, I'm growing to like mine more over time and I do hope it continues to break in bit by bit.
Jake wrote the Secret Lab Omega review with a chair provided by the manufacturer. At the time of writing, he has used it consistently for several weeks to work at a computer desk, play games in front of a TV, and lounge around looking at his phone. He and his chiropractor are both well aware of his garbage posture.
Editors' Recommendations:
The Good
Great stability and extremely solid construction. Built to survive the apocalypse
Lots of adjustable options, especially in the critical arm rest area and the addition of lumbar and neck pillows
The Bad
Inflexible seat design
Way too firm in most places
Follow us on Flipboard, Google News, or Apple News