Some bozo swallowed an AirPod and pooped it out – it still worked
I.. err.. don't think I'll be putting that back in my ear.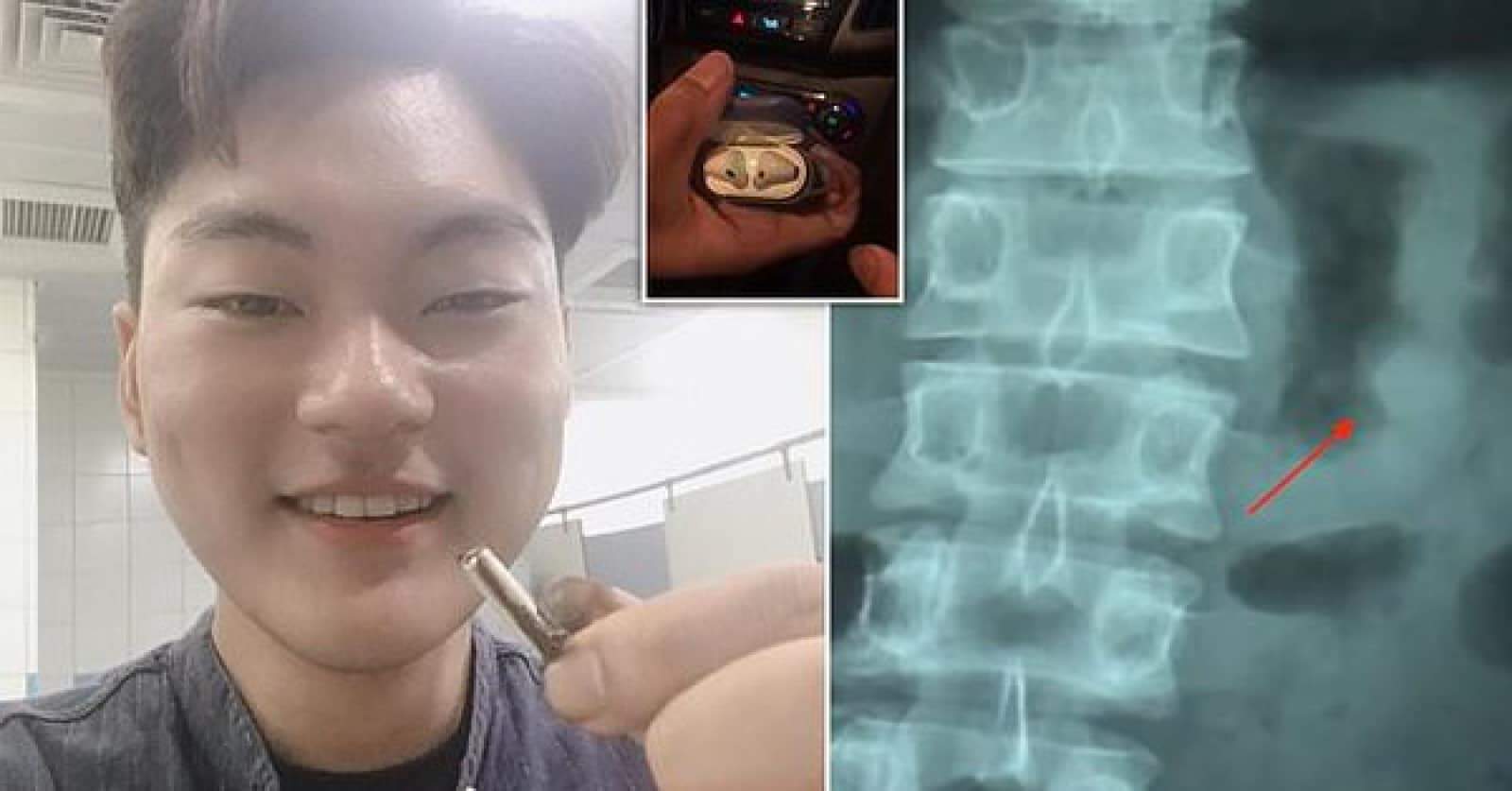 Is this week over yet? No? Well, in that case, let's talk about eating Tide Pods AirPods.
According to The Daily Mail, a person in Taiwan not only swallowed an AirPod, but that same AirPod then worked its way through the man's digestive system, apparently unscathed by the ordeal.
Ben Hsu supposedly swallowed the errant earbud in his sleep, after falling asleep listening to music. When he woke up and found one AirPod missing, he used Apple's tracking feature to try and locate it. That's when he heard the beeping sound, which he eventually realized was coming from his stomach.
That was almost a poisoned Apple…
He went to the Kaohsiung Municipal Hospital, where medics took X-rays to confirm that the AirPod was indeed inside his digestive system. It didn't appear to be stuck or damaged, so they decided to let nature take its course.
Luckily the plastic housing of the AirPods protected the Lithium battery inside from Hsu's stomach acid, otherwise, this story might have taken a different turn.
The next day, Hsu, the crazy man, dug it out of his morning, err, movements. After cleaning it off and letting it dry, he discovered that the AirPod still worked. It was even still at the 41% battery, perhaps proving that the AirPods battery life isn't ass.
I don't know about you but I ain't putting anything back in my ears after a journey like that, no matter how many times it's cleaned. Earbuds are gross enough without the introduction of decaying food.
Ben seems to be in good spirits though, calling the experience "magical." I guess if I pooped headphones I'd think I was a little bit magical too.
Surprised that the earbud still worked after such a journey? Let us know down below in the comments or carry the discussion over to our Twitter or Facebook.
Editors' Recommendations:
Follow us on Flipboard, Google News, or Apple News