Review: Super Bomberman R – short fuse
When I saw that Konami was releasing a new Bomberman for the Nintendo Switch, I knew that I simply had to have it.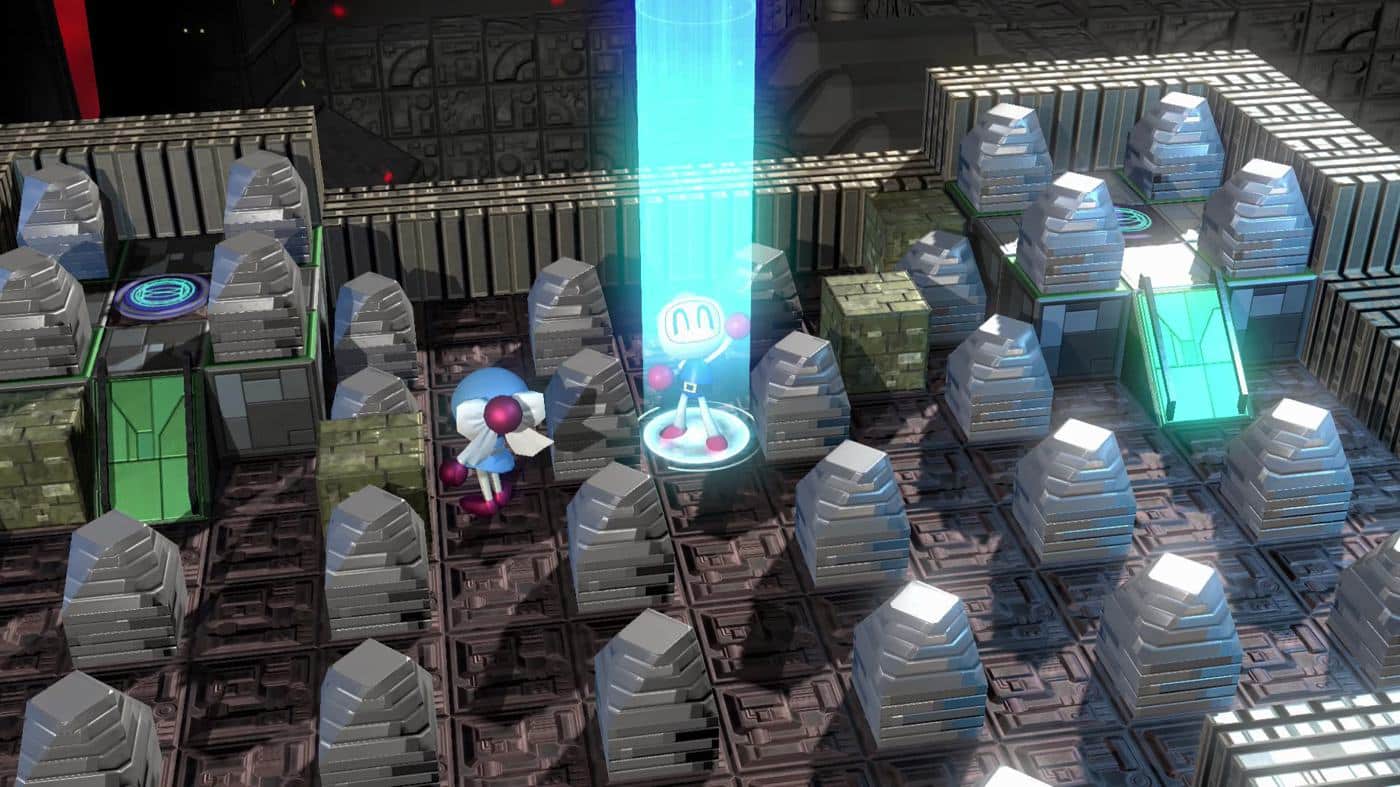 I've been a big fan of the man in white for a long time, and any time that Konami reaches into the bag and brings back one of their classic franchises it always makes my heart happy.
With the announcement of Super Bomberman R, I was actually more excited for this new Bomberman than Zelda or any of the other Nintendo Switch games – mainly because Zelda is always good and I had no interest in any of the other titles. Unfortunately, Super Bomberman R is neither a great Bomberman game nor a good Switch launch title.
Super Bomberman R has a single player story mode which can also be played in co-op locally with a friend, but the story is a bit silly and you can easily skip it. Story mode brings some new twists to the classic feel of Bomberman, but the viewing angle being slightly skewed really hindered my ability to accurately line up my bomb placements.
I'm not sure how they didn't manage to add multiple camera angles/views here, but they did and the game suffers for it. In fact, even after spending a lot of time with the game, I'm not sure if my erroneous bomb placement is due to a slight amount of input lag or the camera angle, but it's extremely frustrating to be running from an enemy and pressing A to drop a bomb only to have it place half a step in front of where you pressed the button.
One thing is for sure, this isn't the usual tight gameplay of Bomberman that I've been accustomed to over the years.
On top of that, the story mode doesn't offer any sort of break between levels, which means that you must complete all eight levels of a world in order to complete it. If you run out of lives, you have to spend the in-game currency in order to continue.
While this wouldn't be a bad thing normally, the currency is used to unlock more multiplayer levels as well as cosmetic costume pieces for the different colored bombers. To compensate, the game should offer currency rewards for completing worlds, but it doesn't so this makes death a tremendous penalty.
If you lose all your lives, just start over unless you die on the boss. In fact, the best thing the Story mode offers is some new gimmicks to keep the usual Bomberman formula feeling somewhat fresh. Certain levels will require to bomb bricks until you find all the hidden keys to unlock the exit portal, kill all the enemies, step on random switches to unlock the exit, or perhaps the worst idea ever, save captive NPCs and escort them to safe points. This is unbelievably frustrating because they trail behind and go back to their spawn point if they get stuck in a bomb trail. It's terrible.
On the multiplayer side of things, online play is decent if you can get connected and stay connected for an entire match. Latency is a real issue though due to the peer-to-peer connection of Switch's infrastructure, but that was kind of expected especially for a launch title.
Local multiplayer is where this game shines, but there's not enough variation in Super Bomberman R to keep people interested for very long. Bomberman Live on the Xbox 360 was a far better Bomberman game than Super Bomberman R is, and that game is almost 10 years old at this point. What's even worse is that Bomberman Live was only $9.99 while Super Bomberman R is an astounding $49.99.
Here's my final verdict: I'm glad Konami brought Bomberman back, but not like this. Maybe Super Bomberman R will get some product updates and love as DLC as time goes on, but for now, this would be a steep purchase at any price higher than $9.99.
Super Bomberman R was reviewed on the Nintendo Switch, and was provided for review by Konami.
Follow us on Flipboard, Google News, or Apple News