Ryzen has released three new business-focused mobile APUs
Coming to a work-issued laptop near you.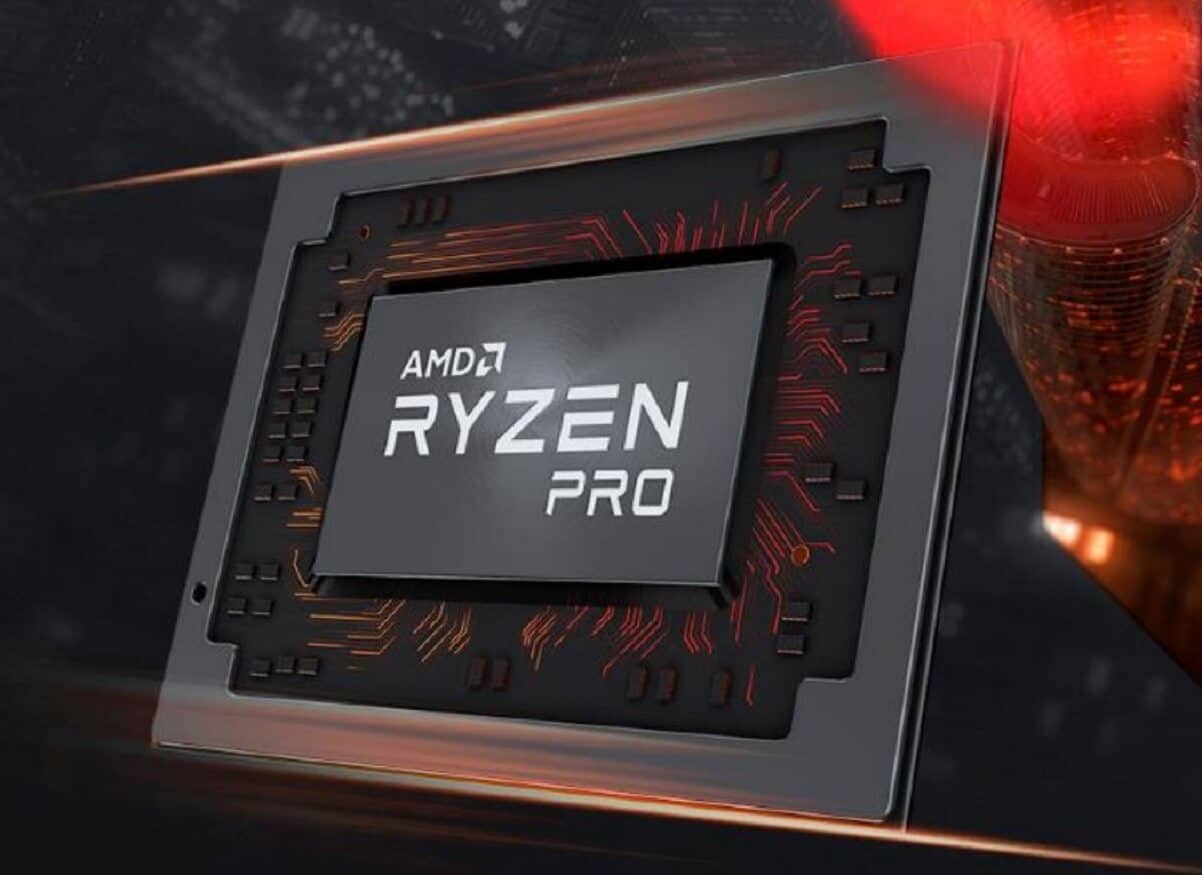 The combination of Ryzen cores and Vega cores on one chip seems to be a perfect match for the business-class market. You get the best of both worlds and do not need a discrete GPU, allowing the same chips to go in desktop or laptop configurations.
For such a versatile combo, you'd think manufacturers would jump on it. That's not been the case as yet, perhaps they wanted to see how the market moves before going all-in. That's about to change, however, with a series of new Ryzen mobile APUs made for enterprise laptops. Most of all, AMD also announced some significant support from the biggest PC manufacturers. With the inclusion of these new chips, AMD says it now has the biggest portfolio it's ever had.
At the event last Friday, AMD announced three new Ryzen mobile APUs, which have been integrated into a variety of upcoming systems from the big OEMs. All three are quad-core chips using the Zen architecture and have onboard Radeon Vega cores.
Here are the relative specs of each of the chips, which are surprisingly powerful considering their low power usage.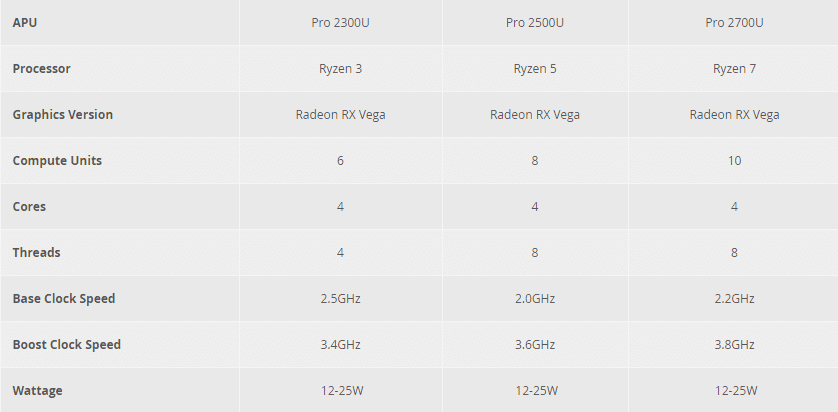 If you've been following recent releases, you might notice that these Ryzen Pro SKUs aren't all that different from the previous Ryzen Mobile APUs. They're not on paper, as the pure specs are nearly identical. The Pro moniker, however, adds important security and reliability. The chips have features like image stability and memory encryption, which should make it an easier purchasing decision for IT managers. These features were enough for AMD to win over some support from important relationships with laptop OEMs.
The big three, Lenovo, Dell and HP were all at the event to show off their new portfolios of products using the Ryzen Pro chips. All of these laptops are focused on enterprise use and can be configured with any of the three chips.
Lenovo is putting the chips into two ThinkPads with the classic A-series design, the 12-inch ThinkPad A285, and the 14-inch ThinkPad A485.
Dell will also be launching a 14-inch laptop, the Latitude 5495, which looks like every other Latitude in their range.
HP will be bringing both a higher end EliteBook 600 chassis, and a more affordable ProBook 645 G4. If you're not one of the ThinkPad faithful, the EliteBook is the most intriguing of the bunch, with the most modern chassis, shrunken bezel, and a host of slick security features.
No pricing information yet from the Dell or Lenovo laptops, but the EliteBook will start at a crisp $1k when it hits shelves later this month. The Probook will also be available at that time, starting at $760.
I should mention that all of these commercial-class AMD laptops also have Intel alternatives. Everyone loves choice, even IT managers, so this is a welcome change to the usually Intel-dominated enterprise laptop market.
Executives from all three companies were asked why they wanted to work with AMD for these laptops, other than the usual marketing noise, the real answer behind the blurb is that there really wasn't a compelling choice until now.
Desktop Ryzen Pro APUs
There were also desktop versions of the Ryzen Pro chips on display, with two 35W CPUs for compact PCs. Again, not much changes between the 65w previously released Ryzen Mobile APUs and the Pro range, with the main additions being the security enhancements.
Here are the main specs for the desktop Pro APUs: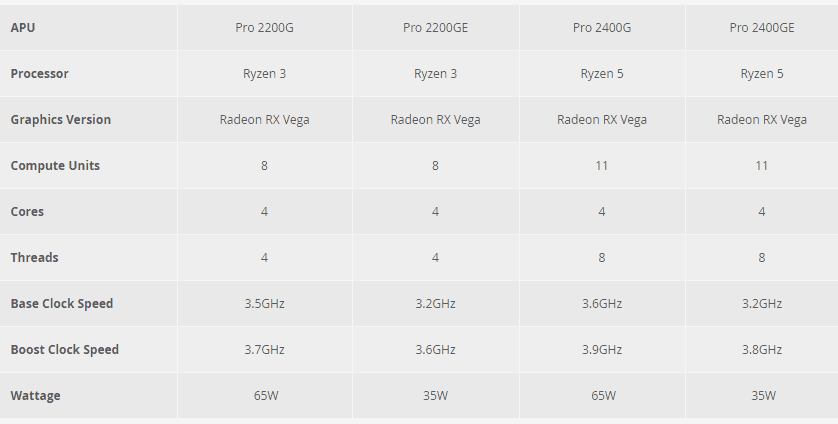 Again, the OEM partners had a selection of new desktop products integrating these new APUs. From Dell, there was a fairly basic business tower, the OptiPlex 5055. Lenovo has a couple of ThinkCentre M7x5 towers.
HP again led the pack, with their EliteDesk G4 in 3 sizes – Tower, Mini, and SFF. The Mini G4 looks like my pick of the three, it's a tiny PC that attaches to the back of a standard monitor, saving desk space, mounting headaches, and cable mess. It also has the option for a discrete Radeon rx560 GPU and could support up to seven displays at once (presumably over DisplayPort).
Follow us on Flipboard, Google News, or Apple News