Ryzen Mobile hits the ThinkPad range with products aimed towards SMB
Back in business (class).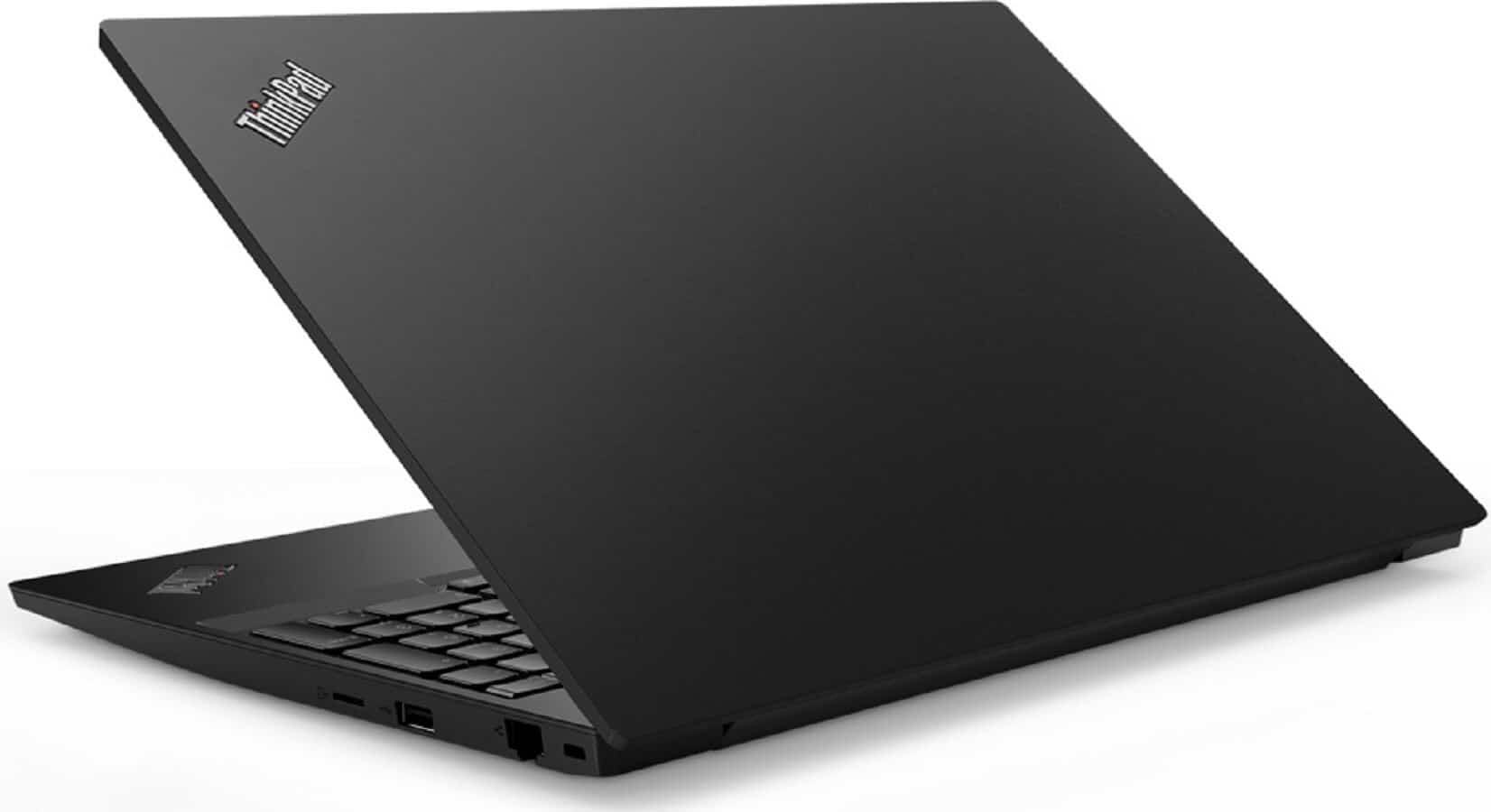 We've seen a few Ryzen Mobile laptops recently aimed at the consumer market, and now it's time for the first business class laptop with the new processors in. Lenovo's ThinkPad range already has a die-hard fan base, and Lenovo has quietly added the new options to the range without any fanfare. They will come in the classic ThinkPad design, with all of the usual trappings including one of the best keyboards on the mobile device market. These are the first laptops aimed at the SMB market and come with dTPM 2.0 chips for security and a host of Lenovo services that aren't available to the consumer market.
The ThinkPad E485 and ThinkPad E585 notebooks from Lenovo will target a wide range of prices and configurations. Included in the range of options are all the current AMD Ryzen mobile chips, the Ryzen 7 2700U with the Radeon Vega 10, Ryzen 5 2500U with the Radeon Vega 8 or Ryzen 3 2200U with the Radeon Vega 3 APUs. For those who need more power, you can spec them out with up to 32GB of DDR4 running at 2400 MT/s. You can also choose from a wide range of storage options to suit your needs, up to a 512GB NVME, 1TB HDD or a combo of SSD and HDD.
The main difference between the two models is size, with the E485 being a 14″ screen and the E585 having a 15.6″ screen. Both are antiglare LCDs and have options for a 1366×768 resolution or a 1920×1080 resolution screen. Both models have the ergonomic keyboard and trackpad with the beloved nubbin that ThinkPad has always had, with the larger model having a number pad alongside the standard keyboard.
The systems are outfitted with a discrete TPM 2.0 chip to enable support for various security applications which are needed in the SMB space. Only some of the ThinkPad E485/E585 SKUs will feature fingerprint readers, so be aware of this if biometric security is a necessity for your use case.
Moving on to the standard options of Lenovo's ThinkPad E485/E585 notebooks. The notebooks are outfitted with fairly standard connectivity: 1×1 802.11ac + Bluetooth 4.1 controller, a GbE port, a USB 3.1 Type-C header (that is used for data, power, display, and optional docking connectivity), two USB Type-A (3.0 and 2.0) headers, an HDMI output, a micro SD card reader, a 720p webcam, a TRRS audio jack for headsets, Dolby Advanced Audio-badged speakers, and a microphone array to round out the package.
Both Ryzen laptops come with a 45Wh battery, which Lenovo rates at 9 hours of operational capacity. I would have thought the slightly larger model would have a lower operation time due to the screen size, but perhaps this is mitigated by a slightly larger battery or some other power saving implemented by Lenovo engineers. They also have rapid charge, with Lenovo saying the 65W charger can give you up to 80% of your battery life in a single hour of charging.
Both models are fairly hefty weightwise, but that's explained by the solid metals and sturdy plastic that the ThinkPad range is known for. The E485 is 1.75kg, and the E585 tops the scales at 2.1kg. If you want ultralight specifications, then the ThinkPad X1 Carbon is your best bet, although those are only available in Intel processor spec models currently.
Both the Lenovo ThinkPad E485 and ThinkPad E585 notebooks are expected to arrive in the coming weeks, however no pricing details as yet. A conservative estimate based on prior models puts the low-end Ryzen 2200U APU 'HD' laptop at around $600, with premium machines based on AMD's Ryzen 7 2700U and UHD options to be substantially higher.
Follow us on Flipboard, Google News, or Apple News