Set the mood with these awesome game soundtracks
Game soundtracks deserve the credit its owed as it serves the singular purpose of guiding our inner self throughout the gaming experience.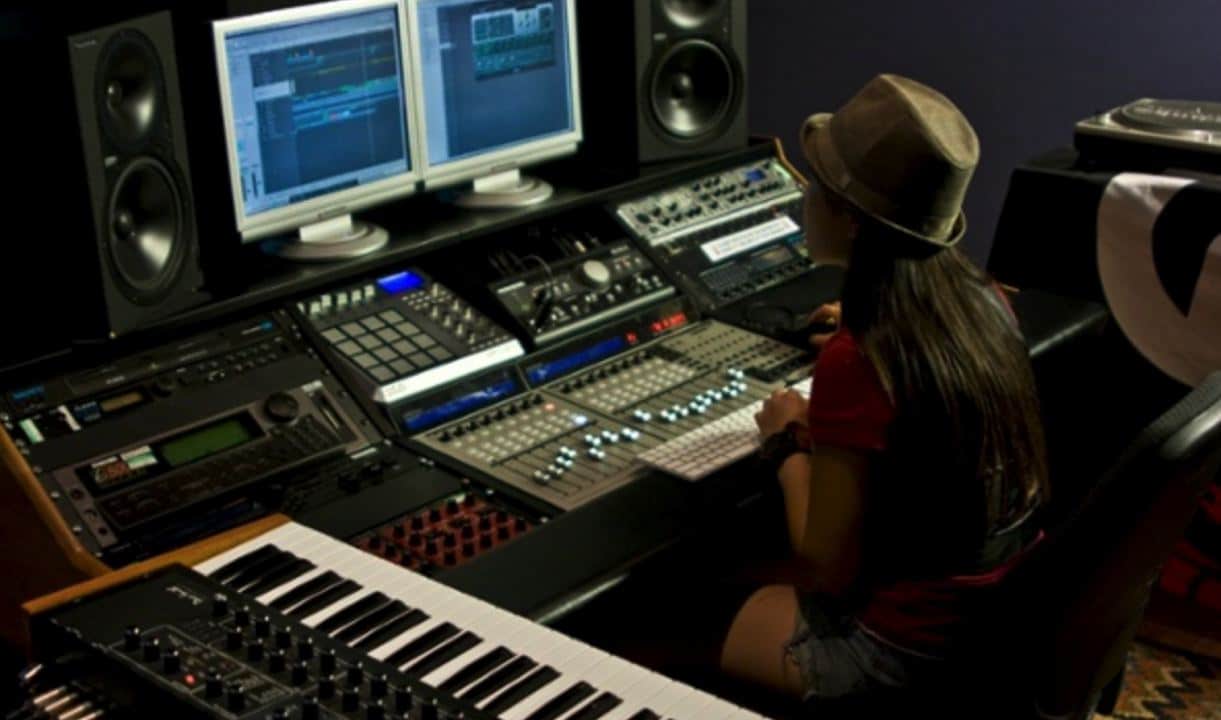 The world of music has always been an important part of the gaming experience, giving gamers a few levels deeper into the immersion. And with that, it's common to have game soundtracks to be engineered to accent a certain environment or a situation in order to tune in the player's emotions into what they're seeing and how are they reacting.
That said, game soundtracks are perfect to get into a mood, and with the whole album, you could soundtracks that pump you up for the day, or perhaps songs to turn the stress dial down, or perhaps just to have something play in the background as you focus on your daily tasks or, just to help you to get some sleep.
We're going to explore what game soundtracks are readily available on iTunes. So get your iTunes credit and let's start exploring!
Calm Your Nerves With These
First off, we have everything that makes you feel like you're in a cushion of calmness. The sensation that most of us desperately seek in our daily life as we subject ourselves to the hustle and bustle of life.
It's always a good idea to let your mind to go to a place of peace, in order for you to gather your thoughts and sort things out within you. Here's a couple of tracks that will guide you into a state of calm presence.
Top Pick
The Elder Scrolls V Skyrim – Secunda – Epic orchestral piece to set you on an imaginary journey in your mind. A journey traversing the great grass plains, walking towards nothing. No objectives, no reason. Just be. Tune down your worldly problems with every string struck in this.
Notable Mentions
Focus Booster Pack
When it comes to performing a task with 100% focus in place, there is always the alluring trap of distractions, and we often do fall into it. And with distractions that come in every shape and sizes in our world today, focus and willpower is something that is challenged every day, be it in your studies, work or even on a task. All you need is the right soundtracks to keep your razor sharp focus on one thing.
Top Pick
The Last of Us – You and Me – Mainly driven by sounds of the acoustic guitar, the soundtrack brings a general somber feeling but at the same time hints a bit of hope. With the consistent tempo it brings, it's suitable background music for you to get into the zone or when you're trying to be productive. The soundtrack helps you block external noise and generate a focus efficient environment.
Notable Mentions
Increase Your Tempo
If you have a mighty need to be upbeat, fear not. All you need is a mix of new and intriguing sounding soundtracks. Not too strong but too soft as well. You need something that keeps your moving. Game soundtracks are also designed to keep players at a certain tempo in order to keep them moving forward or in a certain situation. These are realized in various music genres that range from jazz to electronic. Pick your poison from the list below.
Top Picks

Cuphead – Threatenin' Zeppelin – Everyone who's played or even come close to the vicinity of having some knowledge about this game knows that it rocks a great jazz soundtrack in all of its glorious forms. And you'll never get a down moment listening to the entirety of this soundtrack as its fast-paced and crisp melodies that get the heart pumping will put you into a more active mode.
Notable Mentions
Conquer the Day
Sometimes it all seems too much. Life is beating on you hard. Maybe even the people around you are putting you down. And you feel like giving up and giving in into the negativity that you experience. All you need is a bit of a push to get you through the day.
To get you through the voices, the naysayers and the insurmountable situation that you think you could not overcome. These soundtracks inspire strength, the will to fight, the last push. There is no other way but forward. You will survive the ordeal, in fact, you will become stronger after the ordeal.
Top Pick
Batman: Arkham City – I Think You Should Do As He Says – The Dark Knight takes on the corrupt all by himself, with the occasional help from others, and Alfred. The dark theme that this soundtrack brings slowly builds up in tempo, to portray progress, the climb towards victory. It inspires motivation and the sensation to push forward.
Notable Mentions
Happiness is a State of Mind
No one can find happiness. Happiness is what you choose to feel. Sure it's harder if the world seems darker and everything seems to be down in the dump. But you know what helps to switch on that state of mind? The right type of music! Feel these soundtracks tickle your soul to be less occupied with elements in your life that cannot be changed. Difficult circumstances?
There's no point being all sad about it, take it with a positive attitude, and perhaps the outcome would be better than how it started.
Top Picks
Undella Town – Pokemon Black and White – The Pokemon franchise has always been the source to get beautifully rendered electronic genre soundtracks for quite awhile. And in their latest installment of the series can you find this gem of a soundtrack. Bringing in smooth sounds and a very laid back melody, the music helps to put a person's mind at ease.
Honorable Mentions
Music will never cease to exist from our existence. We are creatures that derive meaning from our physical senses, and music offers an endless interpretation, the ultimate untethered form of art that allows a single person to experience it differently than the rest.
And game soundtracks deserves the credit its owed as it serves the singular purpose of guiding our inner self throughout the gaming experience. Load up your iTunes account, and get these amazing soundtracks to help you navigate your daily life.
Have any thoughts on this? Let us know down below in the comments or carry the discussion over to our Twitter or Facebook.
Editor's Note: Ramesh is a content outreach lead with OffGamers. He fosters partnerships with gaming sites and developers around the world to collaborate and come up with great content for the gaming community. He also writes stuff, and stalks Steam every day.
Editors' Recommendations: