Spotify could be working on a dedicated music player for your car
Is this really needed?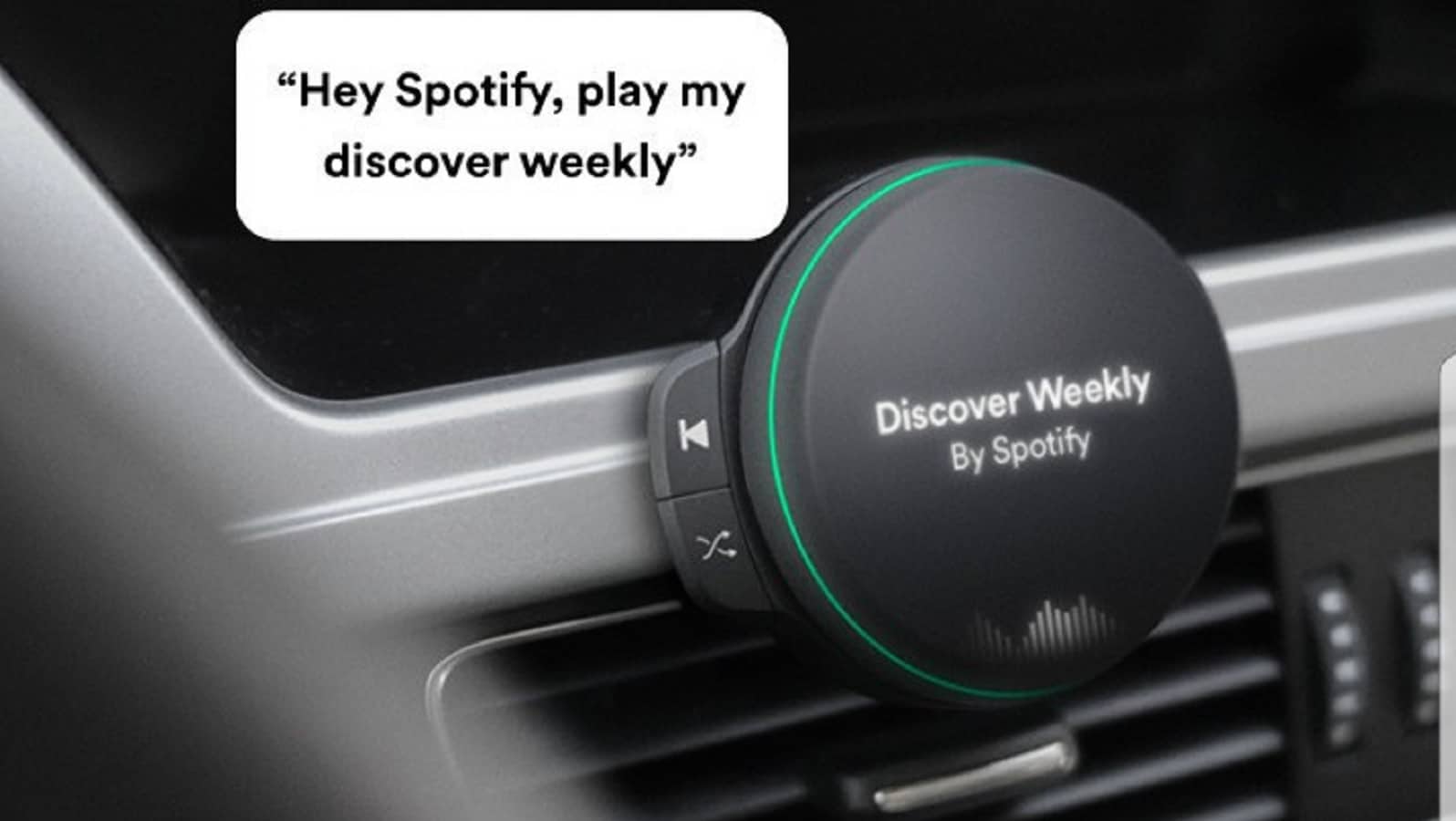 While many people have cars that can connect to Apple CarPlay, Amazon Alexa, or Google's Assistant and Android Auto to deliver in-car tunes effortlessly, there are still plenty of people chugging along the road every day without such features. For those, many use Bluetooth to connect to their phone and listen to music through the service of their choosing.
Now, Spotify wants to give users additional reasons to choose them, according to The Financial Times. This piece of hardware would connect via Bluetooth to your car's audio system and give you control over your music directly from the unit. It would also offer voice commands, making the experience hands-free.
Will people actually use it?
The device is interesting, for sure, and I can see a use for it. That being said, if your car has Bluetooth, this is already easily manageable from your phone. Even your phone can manage this through voice assistants, so the hands-free aspect isn't really a major selling point either.
Convincing people to purchase another accessory to listen to music may be a hard sell. Granted, not being distracted by your phone at any level may be enough, but again, a properly placed car mount puts your phone in the same place as this device from Spotify. Maybe battery drain can convince people?
Bundle that ish
The best way to get people on board with this new system would be to bundle it in with a subscription. Will that happen? Time will tell, but The Verge seems to think so, noting, "Spotify's previous mentions of the in-car product suggested it will be offered as part of a new monthly subscription — though it might require a 12-month commitment."
What do you think? Would you be interested in an in-car device for Spotify? Let us know down below in the comments or carry the discussion over to our Twitter or Facebook.
Editors' Recommendations:
Follow us on Flipboard, Google News, or Apple News