Shaq Fu: A Legend Reborn launches in June of this year
Raise your hand if you're old enough to remember Shaq Fu. Now keep it up if you remember just how bad it was.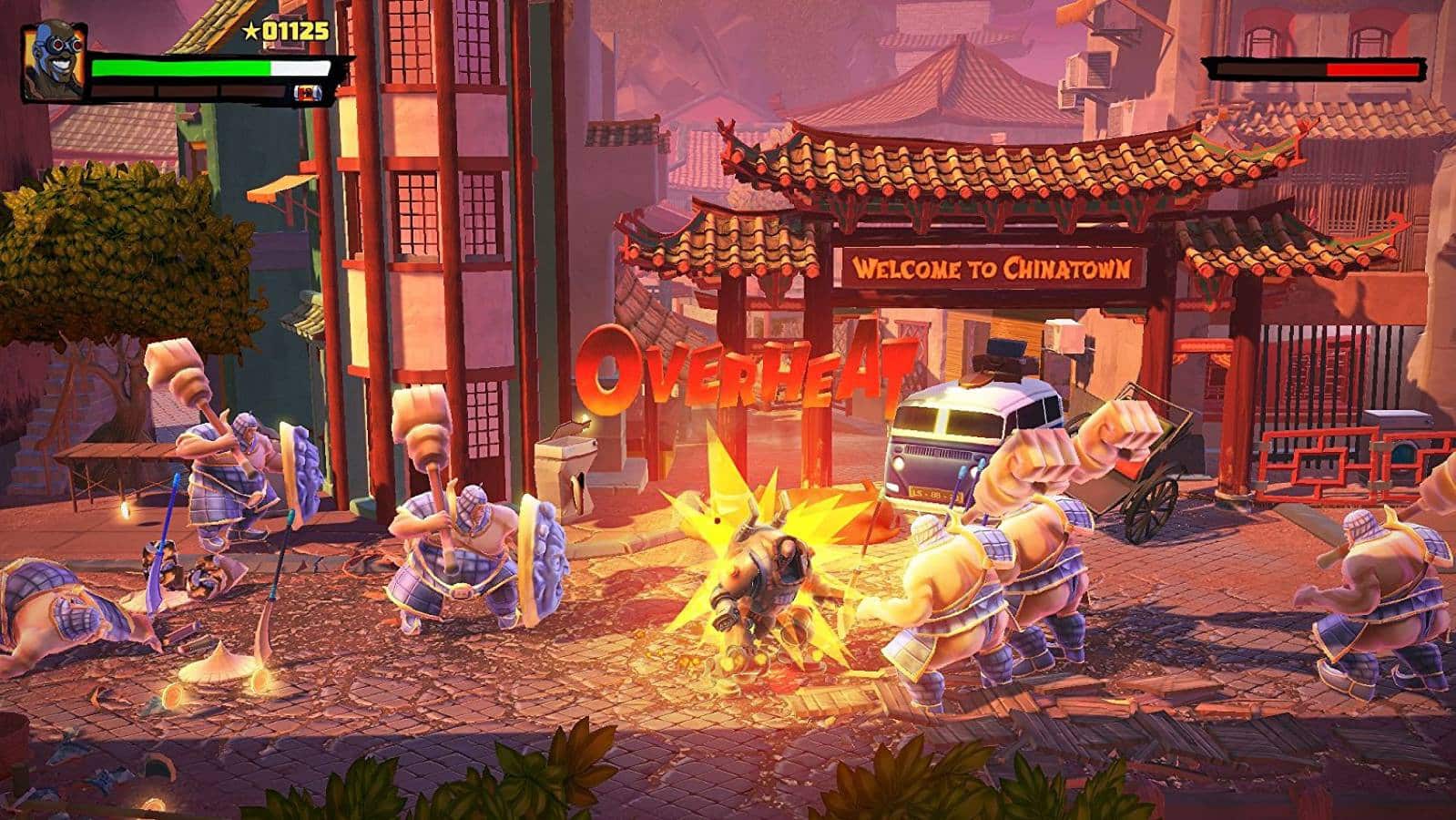 Shaq Fu just wasn't good. Even as a kid, who loved pretty much every game he played, I knew that it wasn't good and I wasn't alone.
That didn't stop basketball legend Shaquille O'Neal and developer Big Deez Productions from launching an Indiegogo campaign to fund a sequel to the game back in 2014. Four years later and we're finally getting play time with the game, as well as an actual release date – June 5th.
A Legend Reborn knows exactly what it is, but made the smart choice of making the infamous sequel a sidescrolling beat-em-up, instead of the 1v1 fighting game that was the original. The art style is actually pretty solid with bright colors and bold animations making the action bold and exciting on its own.
While we only had the chance to play the first level, the fighting was decent, with many moves and combos available to your miniature Shaq Attack. You have your basic attacks and combos, but there are also stylized super moves that you can use to disable your opponents. It's a good mix and never felt stale while playing.
Time will tell if it can hold up, however, we will not have to wait long, as the full release of Shaq Fu: A Legend Reborn will be available on June 5 of this year for Playstation 4, Xbox One, Nintendo Switch, and PC.
Follow us on Flipboard, Google News, or Apple News