Review – Shovel Knight: Treasure Trove proves that Nintendo Switch can be an indie haven
Shovel Knight: Treasure Trove is an 8-bit nostalgia filled game you don't see all that often anymore.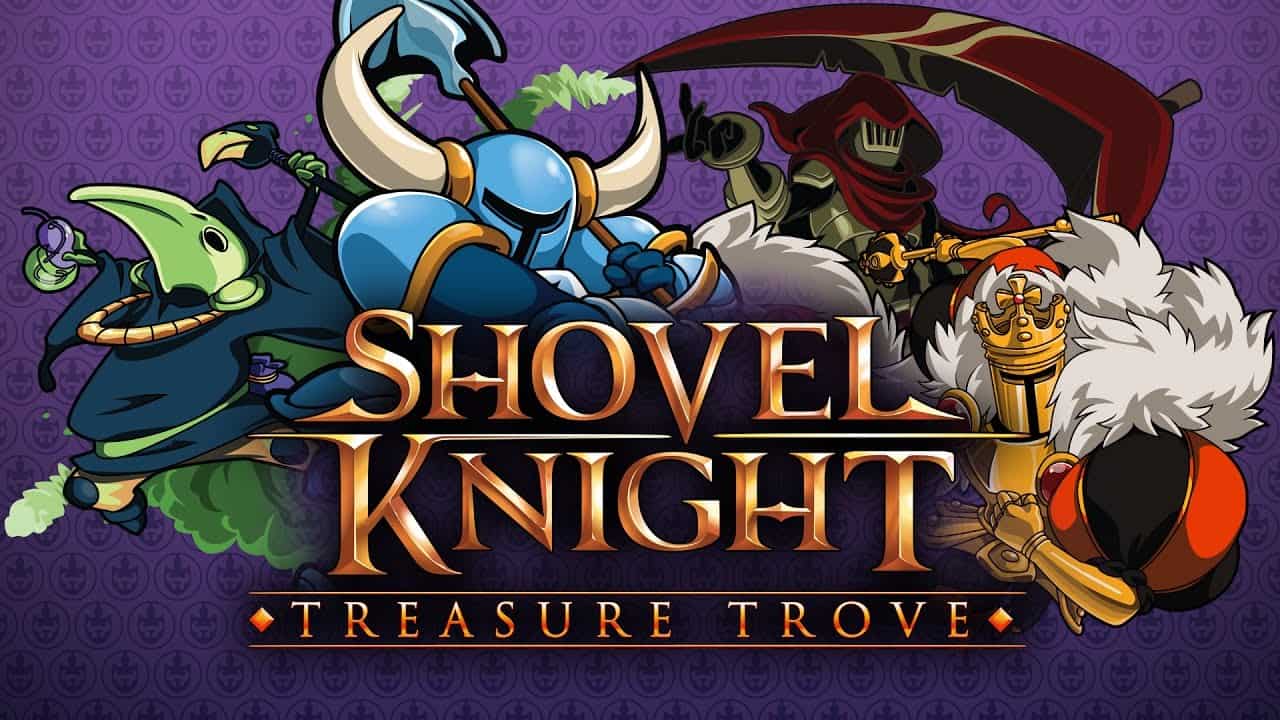 I really haven't given my Switch the love that, well, I paid to give it.
I don't know, after Zelda's linear adventure and no other killer apps hanging out, I was worried I wouldn't have anything of interest to play. Then I received a code for Shovel Knight: Treasure Trove. Now, you are pretty much guaranteed to have heard about Shovel Knight by now, it's been an indie game darling for the last three years and was so popular that Nintendo gave it an Amiibo. What is different with Shovel Knight: Treasure Trove is that the game includes all the other DLC story modes in with the original game. So along with the main story of Shovel Knight, I also got Plague Knight and Spectre Knight as well.
Confession time, I've never actually put any quality time into the series.
Shovel Knight: Shovel of Hope
This is the one that has been around forever. Remember the awesome Ducktales games for the NES? Well, this game captures all the heart and soul of the game with a totally unique charm and atmosphere that is completely unique to Shovel Knight itself. With that being said, Shovel Knight does an amazing job with creating a rich world around it with characters that play a role in the other parts of the game.
As the base game, Shovel Knight has our diminutive main character fighting to rescue his beloved Shield Knight and defeat the Enchantress. Along the way, he is waylaid by The Order of No Quarter, which is a dorky group of bad guys that are themed knights. As you travel through each villain's level, you have to deal with whatever theme they represent. It's a formula that has been around forever but it also keeps Shovel Knight super fresh.
"Shovel Knight does an amazing job with creating a rich world around it with characters that play a role in the other parts of the game."
Shovel Knight's strength is mixing nostalgia with gameplay that feels unique. When the game starts to get stale, Shovel Knight gives you a plethora of new abilities to keep you moving forward. This is executed with such precision that the game keeps everything smooth up until the very end. There's a reason that Shovel Knight is a classic when the discussion of successful indie games comes up.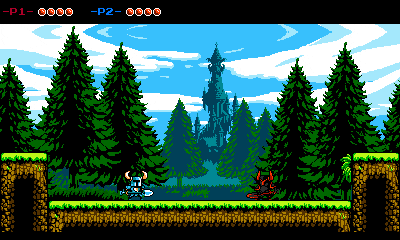 But wait, there's more.
Plague Knight: Plague of Shadows
Plague Knight is a pretty goofy story that runs concurrent to Shovel Knight. In it, you play as the nefarious Plague Knight as he works on making the Ultimate Potion. Now, what makes Plague Knight different is that you collect different potion ingredients throughout your adventure that allows you to have all sorts of different attacks and abilities. The game plays a little bit like Super Mario Bros and a splash of Mega Man thrown in. The biggest change from Shovel Knight gameplay is that Plague Knight is far less maneuverable, relying on his potion abilities and special items do get around.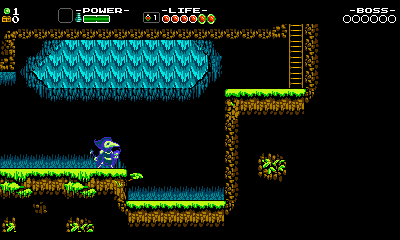 The potion customization options really help make this game mode unique, which is great because Plague Knight himself lacks the precision controls that the other two characters have. He has a plethora of abilities that do help close that gap, but even with his ability to summon platforms and float around in the air like Princess Peach, he still can't overcome his lack of maneuverability. Fortunately, while he sucks to control, Plague Knight has a pretty enjoyable story that involves him trying to win the heart of his assistant.
Specter Knight: Specter of Torment
Of Treasure Trove, Specter of Torment is easily my favorite game of the collection. Just like in Plague of Shadows, you play as a villain in the Shovel Knight story. What makes Specter Knight so damn interesting is that the game plays a lot like Ninja Gaiden than Duck Tales. Levels are re-imagined to make use of Specter Knight's abilities and puzzles force players to make use of the ghoulish knight's special abilities.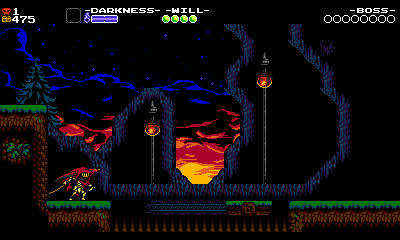 I would go out on a limb and say that Specter Knight boasts the best controls and the most unique playstyle of the three characters that are included in Treasure Trove. His abilities to dash in the air at targets and also to "grind" rails keeps his momentum constantly moving and really sets him apart from everyone else. As an added bonus, the story of Specter Knight is great and actually functions as a cannon prequel to Shovel Knight's story (whereas I'm not sure Plague Knight's happens).
Overall, all these games are filled with 8-bit nostalgia and platforming game style that you don't see all that often anymore. There was a reason that Shovel Knight was the hit indie game from a few years ago, the added content makes this even more desirable. If you needed more of a reason to pick this one up, the soundtrack is absolutely incredible as well. It may not be completely perfect, but Shovel Knight: Treasure Trove is easily the best game for the Switch AND well worth rebuying the game for.
The Good
A solid variety of action for the price
Specter Knight is an incredible experience
Let's be real, it's a really really fun game
The Bad
None of the games have any additional bonus content, outside of the amiibo option.
Switch controls are good but not great
Follow us on Flipboard, Google News, or Apple News